Grab top exec plays down concerns over Uber deal, pledges not to raise charges
SINGAPORE — Playing down fears that Grab's acquisition of its chief rival's South-east Asia operations would lead to a dominant player abusing its market power and raising prices, the ride-hailing firm's top executive in Singapore has pledged not to raise fares and commission fees in the "short to medium term".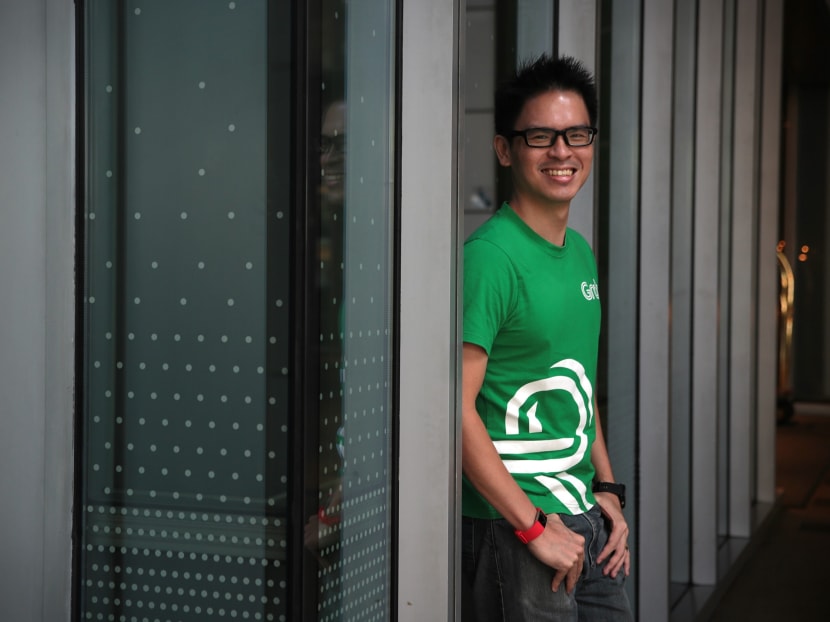 SINGAPORE — Playing down fears that Grab's acquisition of its chief rival's South-east Asia operations would lead to a dominant player abusing its market power and raising prices, the ride-hailing firm's top executive in Singapore has pledged not to raise fares and commission fees in the "short to medium term".
Over the longer term, Grab's Singapore country head Lim Kell Jay pointed out that Grab is subject to "a self-regulating mechanism" — the fact that the firm's platform serves both passengers and drivers forces it to maintain a certain "equilibrium", especially in fares, said Mr Lim, who was speaking to TODAY in an interview on Wednesday (Apr 4).
On the one hand, passengers will take other modes of transport if fares go up too much. On the other hand, drivers will leave and seek other sources of income if fares are reduced excessively, he added.
While he understood the public's fears over a monopoly, he believed that these were "unwarranted especially given that the competitiveness and the contestability of the market is well and alive". He cited the availability of alternatives, such as taxis and public transport, and possible new entrants into the market.
Debunking the view that Grab is dominating the market, Mr Lim pointed to the ride-hailing app's major outage on Tuesday night. The four-hour downtime hit customers in Singapore and elsewhere in the region and was traced to problems with its underlying infrastructure. While he apologised for the inconvenience, he noted that commuters still had various affordable options, such as taxis and public transport, to take them home safely.
On March 26, after years of bruising rivalry and months of speculation, Grab — which is based in Singapore — announced it has bought over Uber's business in the region, including in Cambodia, Indonesia, Malaysia, Myanmar, the Philippines, Singapore, Thailand and Vietnam.
As part of the deal, Grab will integrate Uber's ride-sharing and food-delivery business into its platforms. The American ride-hailing firm will, in turn, take a 27.5 per cent stake in Grab and its chief executive will join Grab's board.
The news prompted the authorities here to act. The Land Transport Authority is looking into the deal's impact on the point-to-point transport sector, while Singapore's competition watchdog said it had "reasonable grounds" to suspect the transaction had infringed Singapore's competition law owing to a "substantial lessening of competition".
On top of launching an investigation into the transaction, the Competition and Consumer Commission of Singapore (CCCS) proposed interim directives to preserve and restore competition and market conditions.
Under the proposed measures, Grab and Uber will have to maintain their pre-transaction pricing, pricing policies and product options for "chauffeured personal point-to-point transport passenger and booking services". The firms have until Wednesday to make written representations, before the commission decides whether to issue the directives.
Mr Lim said Grab would submit its representations by the deadline and it was in the interest of all sides to find a solution that maintains market competitiveness while ensuring Grab can build a sustainable business.
"We are confident that logic and common sense will prevail and that the CCCS will find the right balance for this sector to continue to grow and innovate," he said.
DEAL TO 'PROCEED AS PER NORMAL' UNTIL WATCHDOG DECISION
Grab is in the midst of moving Uber drivers onto its platform, before the Uber app ceases in South-east Asia on Sunday. Mr Lim said things were on track and "thousands" of Uber drivers have already joined its platform.
When asked whether it would go ahead with its plans before the CCCS makes its decision, he said: "Until they come up with a decision, we will proceed as per normal."
Presently, Grab takes a 20 per cent cut from private-hire car drivers who accept bookings via its platform.
Mr Lim said the firm has to "earn the right" to bump up the commission rate. First, it has to seek ways to improve drivers' incomes, such as by raising their productivity on the roads. "Because of the acquisition, we now have a higher demand density. Theoretically, we'll be able to fit more trips within the same amount of time and that should equate to higher incomes for drivers," he said.
It also has to find ways to trim costs for drivers, particularly for fuel and rentals, Mr Lim added, citing the discounts its drivers already enjoy via its partnerships with fuel companies.
In the week following the announcement of Uber's sale to Grab, news emerged that Singapore-based carpooling service Ryde and Indonesia's Go-Jek were planning to enter the ride-hailing space here. Mr Lim said this showed that the barriers to entry were "pretty low" and it was also a reminder that Grab cannot be complacent.
Welcoming the entry of these players, Mr Lim said competition has historically pushed Grab to do better, be more innovative and raise the bar in service.
"All these things will ensure that we need to continue to be very focused on delivering good service. Otherwise, we would be wiped out," he said.
Going forward, Mr Lim said much more needs to be done in the area of transport and Grab wants to reach out to segments of society which are presently under-served. It is looking to introduce a new specialised service for the elderly and people with disabilities — similar to the UberAssist service for senior citizens and those with disabilities. It plans to roll this out "soon", though no date has been set.
Grab is also reviewing how to infuse some of Uber's services onto its app, he said. Further down the road, the company will look at services such as a pet-friendly option.
With transport being but a small part of Singaporeans' daily lives, he reiterated Grab's intent to expand in areas such as payments and food.
"(We will) start serving other parts of our customers' lives, (such as) food and payments, which will evolve in many ways — potentially financial services under the Grab Financial umbrella," he said.
Last month, Grab announced a joint venture with Japanese credit-card firm Credit Saison to provide loans and lending services in the region, marking the ride-hailing company's largest expansion into financial services.
Grab Financial Services Asia will offer micro-financing products and services by leveraging Grab's network of consumers and small businesses and data on consumer behaviour, as well as Credit Saison's expertise in credit analysis and consumer lending.