Ground-up efforts to slash waste gather pace in S'pore
SINGAPORE — In October 2015, National University of Singapore (NUS) students Elaine Sam and Gracie Low noticed the abundance of food wasted on campus and decided to do something about the problem.
SINGAPORE — In October 2015, National University of Singapore (NUS) students Elaine Sam and Gracie Low noticed the abundance of food wasted on campus and decided to do something about the problem.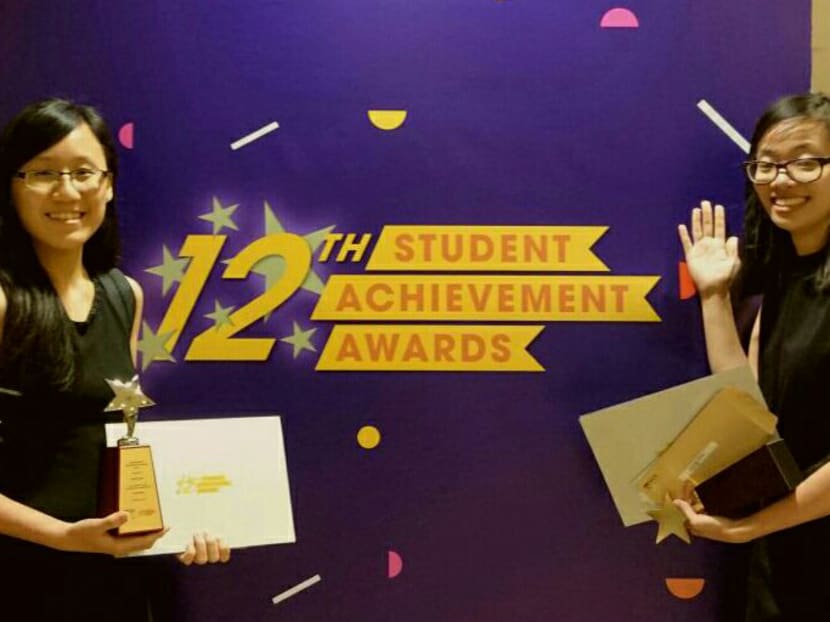 They started the NUS Buffet Response Team Facebook group to alert people on campus to excess food at various events.
The group, which switched platforms in February to instant messaging app Telegram after changes to Facebook-feed algorithms, now has more than 5,300 members who have been alerted to at least 110 buffets, said Ms Sam, 25, a recent environmental studies graduate.
The initiative also helps underprivileged students who may otherwise skip meals, she added.
If the membership of informal groups aimed at reducing consumer waste and recent ground-up campaigns are any indication, the movement to cut waste is gathering momentum.
This month, a BYO (Bring Your Own) campaign by non-governmental organisation Zero Waste SG kicked off to get consumers to use their own reusable bags and food containers when shopping or opting for takeaways.
Consumers who make the effort receive discounts and free food items from participating businesses.
In May last year, Facebook group Journey to Zero Waste Life in Singapore was set up and drew about 800 members in nearly five months. The figure has since ballooned to over 4,850 and members include students, young parents and working adults, said founder Gan Kah Hwee, 30, an educator.
Members share articles and tips on reducing waste, such as requesting a metal fork instead of disposable chopsticks at eateries. The group's growth has been entirely organic, with no ads or promotional efforts, said Mr Ryan Phung, 34, one of the group's administrators.
Harder to measure, however, is the difference that such efforts are making to the growing waste problem. According to official statistics, solid waste generated in Singapore has been growing since 2003, save for a dip between 2013 and 2014.
Last year, Singapore generated 7.81 million tonnes of waste, a 1.8 per cent increase from 2015, figures from the National Environment Agency (NEA) showed. A bright spot, however, was the slight decrease in domestic waste generated, from 2.13 million tonnes in 2015 to 2.09 million tonnes last year.
While founders of the ground-up efforts acknowledge the usefulness of measuring their impact, no one has found a meaningful way to do so. Limited resources and the more urgent issue of redirecting waste that would otherwise end up in a landfill were among the reasons cited.
The benefits of tracking one's impact should be balanced against the time and resources required, said sustainability consultant Kia Jiehui of Forum for the Future, a non-profit organisation.
Ms Kia, 29, is also co-founder of an initiative that refills and re-distributes used and unwanted pens to the underprivileged in Singapore and the region.
She recently bagged an NEA EcoFriend award, which recognises the efforts of people in Singapore who have made contributions to the environment.
Her Save That Pen initiative has collected more than 85,000 pens, although the group discovered along the way that nearly 60 per cent of them cannot be refilled and reused. About 10,000 of the pens collected have been re-distributed.
Ms Kia believes groups should think seriously about measuring their impact using the most "meaningful" metrics, which could then present a "fascinating" picture when compared with data collected by corporate entities on their sustainability drives.
What is clear, for now, is the personal satisfaction derived from adopting more environmentally conscious habits.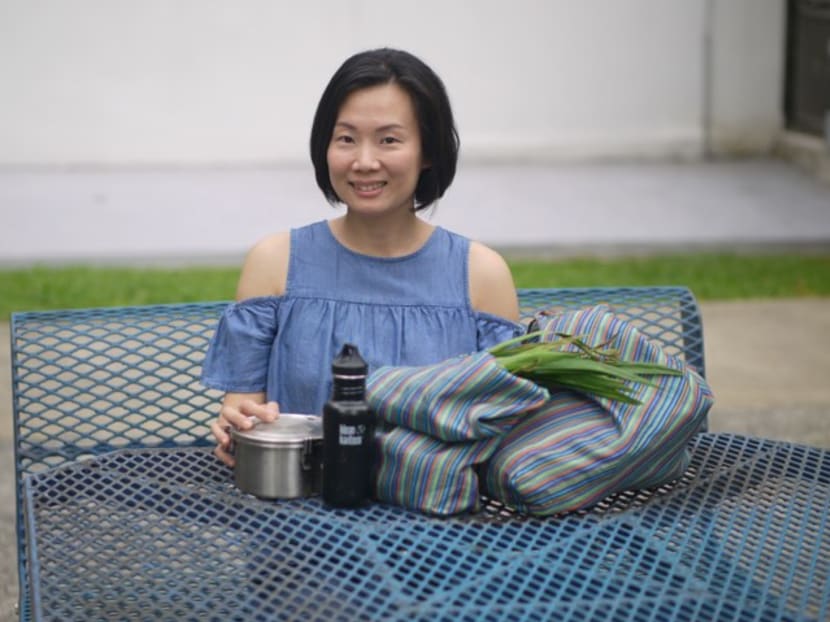 For instance, by sending food scraps for composting and processing inedible vegetable scraps into a natural household cleaning agent, homemaker Sandra Zhang, 44, has reduced the volume of her daily kitchen trash from a bagful to just a handful.
"Knowing that I'm not wasting and exhausting the natural resources otherwise meant for future generations … makes me feel good about cutting waste," she said.
Mr Phung, a business owner, joined the "no-poo" bandwagon last year and stopped using shampoo.
He washes his hair carefully using only water and said: "So far, I have no problem ... (my hair) looks great and healthy and people can't tell (I don't use shampoo)."