Halimah may be strongest EP candidate, say analysts
SINGAPORE — Speaker of Parliament Halimah Yacob will be a front-runner for the highest office in the land if she decides to throw her hat into the ring, said political analysts interviewed by TODAY.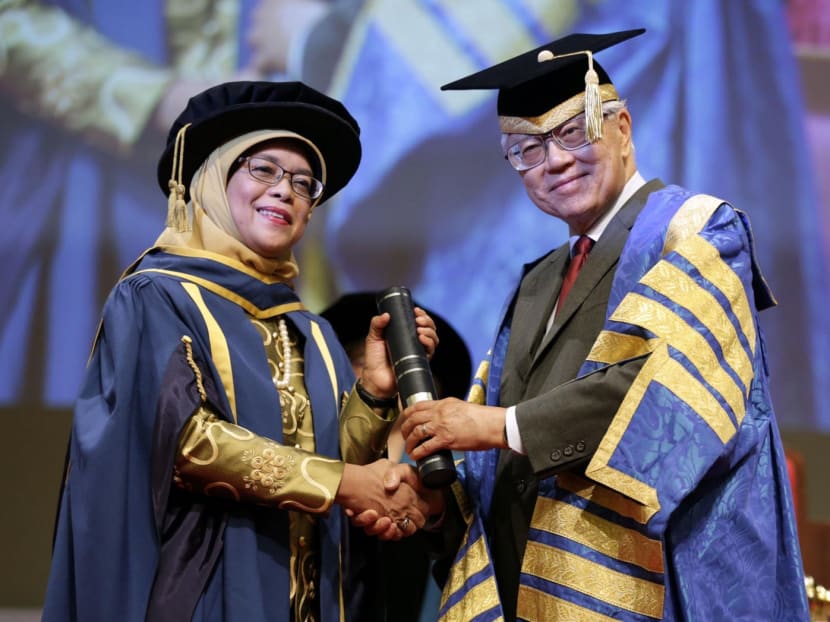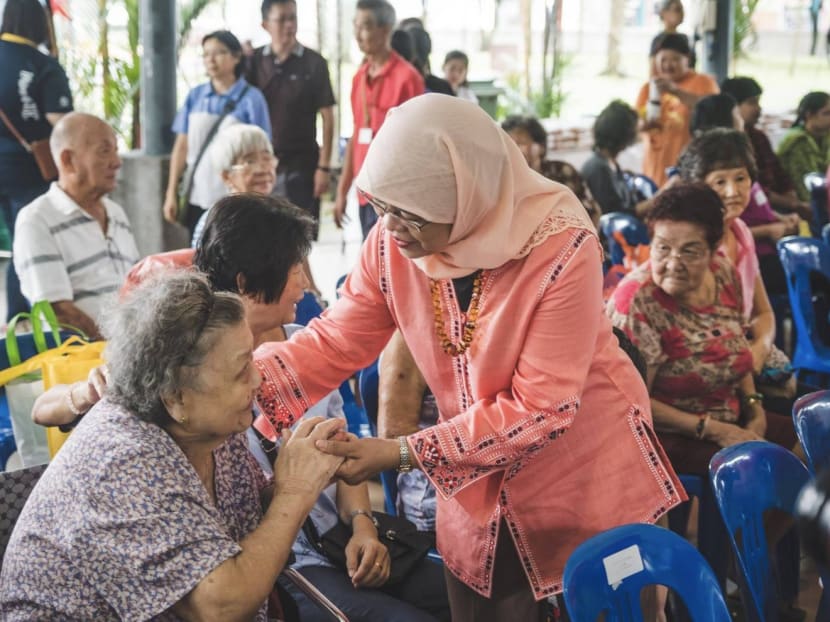 SINGAPORE — Speaker of Parliament Halimah Yacob will be a front-runner for the highest office in the land if she decides to throw her hat into the ring, said political analysts interviewed by TODAY.
Citing her long record of public service, they noted that voters of all races are familiar with her credentials, while the other two presidential hopefuls would have their work cut out seeking to appeal to Singaporeans outside of their community.
Nevertheless, Mdm Halimah — who said on Sunday that she was thinking about contesting in the polls — could be disadvantaged by her ties with the ruling People's Action Party, the analysts said, should voters look for independence from the Government in a candidate. Some, like former Nominated Member of Parliament Calvin Cheng, have also questioned Mdm Halimah's financial acumen, given that the Parliament Speaker does not have the responsibility of managing "huge billion-dollar budgets and hundreds to thousands of civil servants" like a Cabinet Minister.
While Mdm Halimah has yet to firm up her interest, Mr Farid Khan Kaim Khan, 62, chairman of marine service provider Bourbon Offshore Asia Pacific, and Second Chance Properties chief executive Salleh Marican, 67, have in the past month declared their intentions to run in the polls slated for September, if they are deemed eligible by the Presidential Elections Committee (PEC).
National University of Singapore political scientist Bilveer Singh said that among the three potential candidates, Mdm Halimah would be the "strongest" in the field because of her long track record in the public service.
Starting out as a lawyer, Mdm Halimah, 62, has spent 40 years in the public service, including over three decades in the National Trades Union Congress. Before she became Speaker of Parliament in 2013, she had served as Minister of State at the then-Ministry of Community Development, Youth and Sports. Dr Singh pointed out that Mdm Halimah has enjoyed solid support from her constituents since she first entered politics in 2001, winning four successive General Elections along the way.
Dr Alan Chong, an associate professor at the S Rajaratnam School of International Studies, noted that Mdm Halimah's contributions to the labour movement also placed her in good stead, and she would be seen as being in touch with the ground.
Dr Mustafa Izzuddin, a fellow from research centre Iseas — Yusof Ishak Institute, went as far as to describe Mdm Halimah as the "hot favourite". Mdm Halimah is not only recognisable among the Malay community but by the other ethnic communities as well, he said. This is crucial as the outcome of the Presidential Election reserved for Malays does not depend solely on votes from the community, he added.
"While Farid Khan and Salleh Marican are recognisable figures in the Malay community, they are less known among the other ethnic communities," said Dr Mustafa.
While Mdm Halimah would meet the eligibility criteria — having spent at least three years in a key public office — Mr Khan and Mr Marican may not. Among other things, the two men's respective companies do not have at least S$500 million in shareholders' equity, which is required for private-sector candidates. The PEC can exercise discretion under the "deliberative" track, which qualifies candidates if they satisfy the committee that they have held "similar or comparable position of seniority and responsibility in any other organisation or department of equivalent size or complexity".
Describing Mdm Halimah as a "warm, compassionate and humble" person who is "well-loved by her constituents", Mr Cheng said she has also carried out her duties as Speaker of Parliament "with dignity".
However, if Mdm Halimah — who made history as Singapore's first female Speaker of Parliament — were "deemed to have the necessary skill-sets to guard our financial reserves", it would "detract from the credibility of recent changes to private-sector eligibility criteria", Mr Cheng said.
But other analysts pointed out that the Elected President would be supported by the Council of Presidential Advisers on issues relating to the country's reserves.
"I don't think you will have a person who will check off all the boxes. I don't think Singaporeans envisage someone who can be the symbol of multiracialism and be a top finance person," said Singapore Management University law don Eugene Tan.
On Mdm Halimah still holding her cards close to her chest, the analysts said she could be waiting to see who her potential challengers are, as well as gauging public reaction to her potential candidacy before making her decision. FARIS MOKHTAR