Haze hazardous, but it's business as usual in S'pore on Friday morning
SINGAPORE — As haze hit hazardous levels early this morning (Sept 25), it was business as usual in most parts of the island even as workers took precautions against the smog.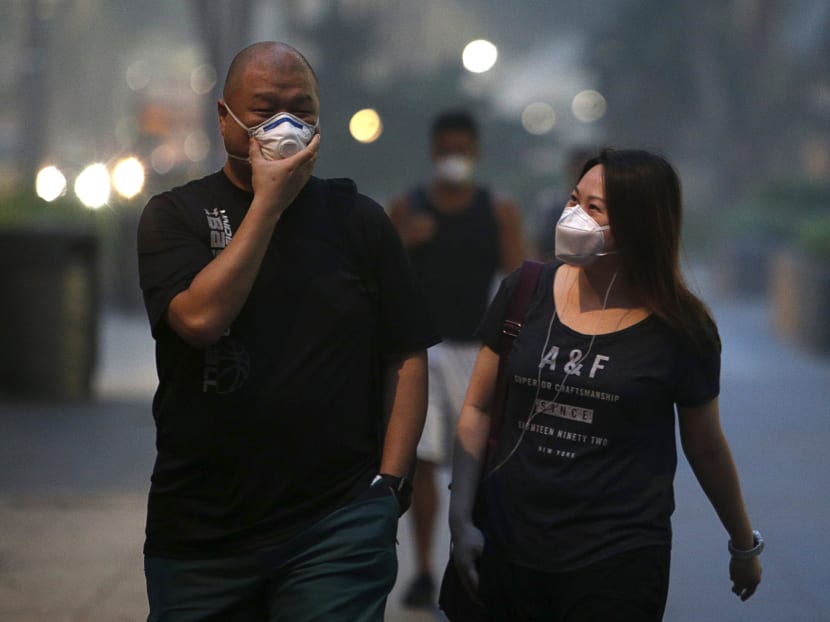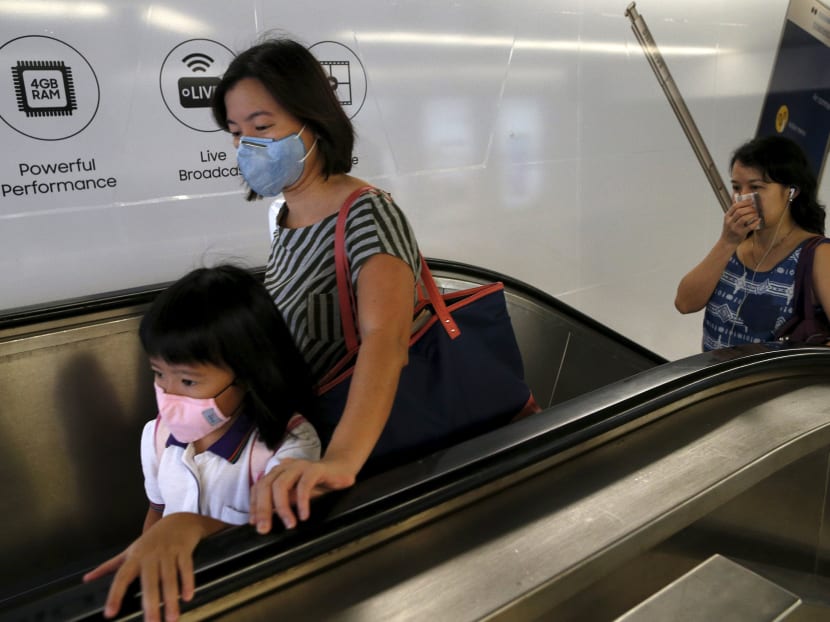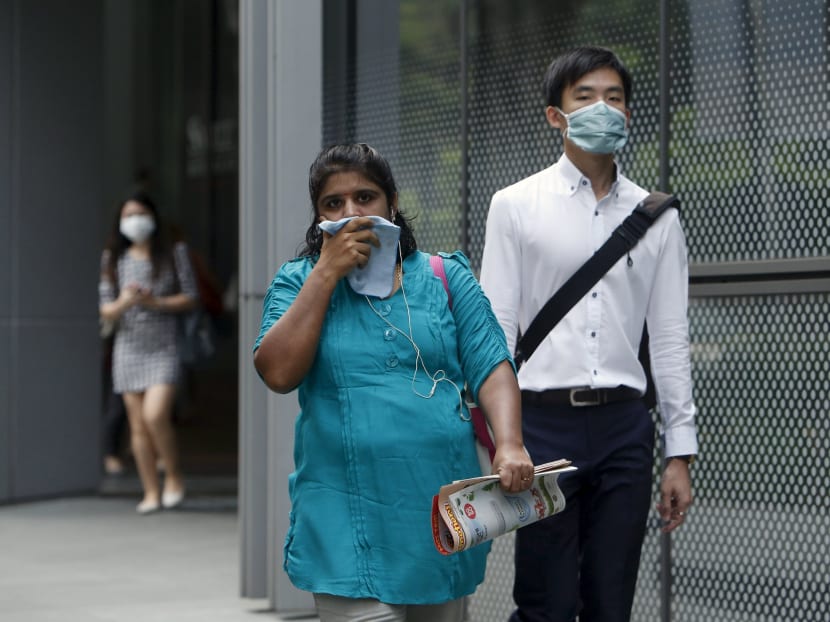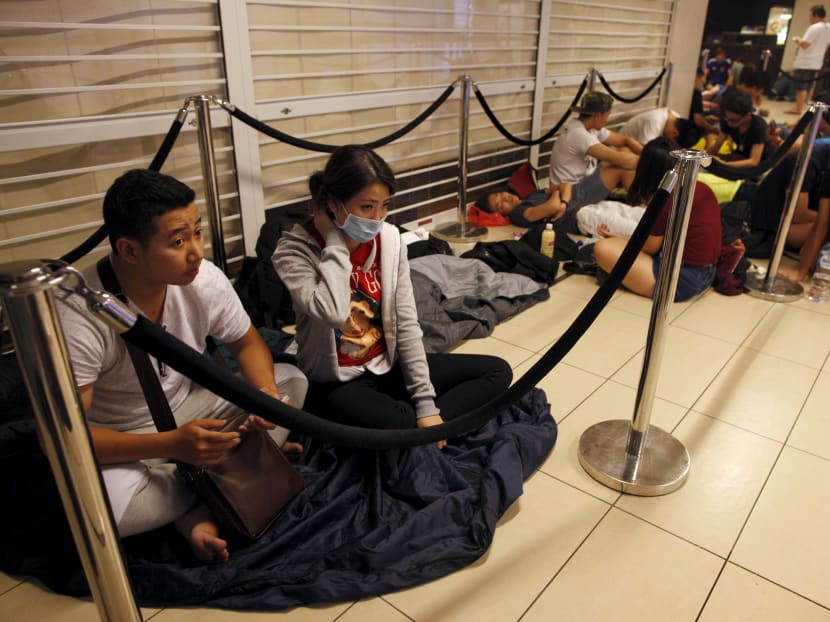 SINGAPORE — As haze hit hazardous levels early this morning (Sept 25), it was business as usual in most parts of the island even as workers took precautions against the smog.
In the central business district, Ms Susela P, 53, a Certis Cisco security guard working at the area along Market Street said: "We were all given masks to wear and were told to put it on at all times, especially when we are going outdoors."
"The weather today is already not so bad... I am feeling alright, throat feels slightly dry but we are also told to drink lots of water to stay hydrated".
Mr Rasul Mohd Amin, 26, dispatch and courier worker said: "Our company told us to take a slower pace in our deliveries and rest if we are feeling tired. I am coughing a little but I try to stay hydrated and also take things slowly."
Ms Natalie Yap, 26, who works in a brokerage said: "I have slight asthma so I am being more careful, keeping my inhaler at hand all the times. I think we are pretty well-sheltered in Singapore, a lot of indoor spaces and public transport are all air-conditioned, so I think it is not too bad.
"It is hard for me to work from home due to the nature of our work in the financial services and we work off our laptop, but we are in the office most of the time, so it is alright".
The Ministry of Manpower (MOM) took to Facebook to debunk an online post claiming to be from the ministry, which declared today a "Voluntary Non-Work Day". "MOM would like to state that this post is fake and the contents are not true," said the ministry. "While there is no national shutdown of workplaces, employers should not compromise the health and safety of their employees as they continue functioning. This is especially so for those involved in outdoor work," it added. The MOM later updated that it has lodged a police report on this matter.
Work carried on at several construction sites that TODAY visited in the western part of the island. One construction worker said he and his fellow workers were given masks — normal surgical masks, and not N95 masks — and they started work as usual at about 8am.
Meanwhile, fast food chains announced the resumption of delivery services.
McDonald's posted on Facebook that McDelivery services resumed from 10.30am. The fast food chain, which said it has taken precautions to protect its delivery staff, added: "Our main concerns are for the welfare of our staff and the satisfaction of our customers. While the haze persists, we ask for your kind understanding that services may be disrupted or delayed, depending on environmental conditions in different parts of Singapore."
At close to 11am, Pizza Hut and KFC also announced the resumption of delivery service due to improved haze conditions.
The three-hour Pollutant Standards Index (PSI), which had peaked at 341 at 5am, dipped to below 300 at 9am. At 11am the reading was 187 and an hour later, the three-hour PSI had fallen to 126.
As haze conditions worsened, air quality had entered the hazardous range (above 300) at 4am with a reading of 243 to 309. At 12pm, the reading had dipped to 248-306.
All outdoor and non-airconditioned facilities at ActiveSG Sports Centres, however, remained closed, said Sport Singapore in a release today. The facilities will be closed when the 24-hour PSI hits above 200, said Sport SG.
The governing body for sports said that it will assess and re-open these sports facilities when the haze situation improves, to ensure the well-being of people using its sports facilities.
Meanwhile, Singtel has put in place contingency plans if the 3-hour PSI goes over 300 again.
Singtel will temporarily suspend outdoor operations such as work on roof tops, car parks, roadsides and traffic junctions if the 3-hour PSI goes over 300 and continues into the subsequent hour. If the 3-hour PSI level goes above 350, home/office installations and maintenance will stop. Affected customers will be contacted to reschedule their appointments to a later time.
The telco Singtel is also distributing one N95 mask and one surgical mask to each  of its 13,000 employees in Singapore as part of its efforts to step up precautionary measures against the haze.
ADDITIONAL REPORTING BY FRANCIS LAW, NG JING YNG