4,381 new flats for sale in latest HDB exercise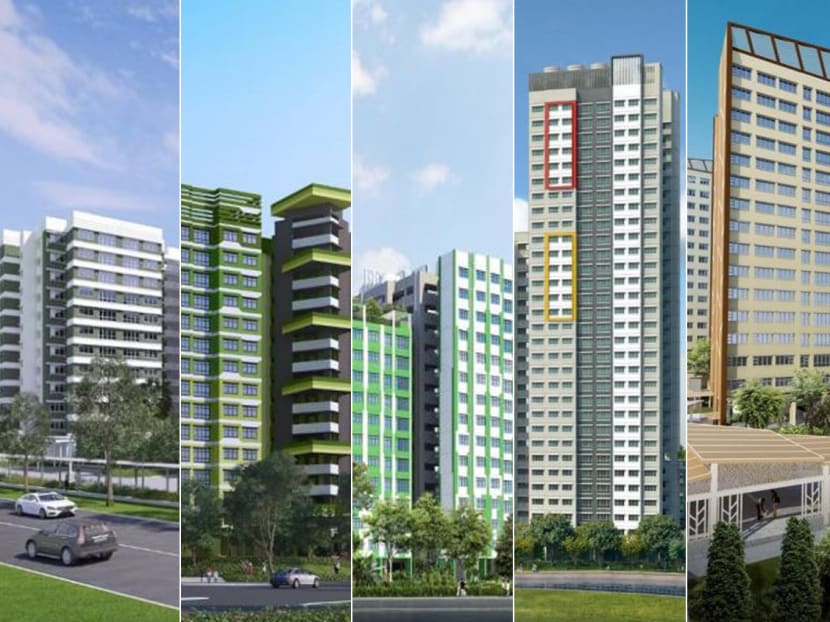 SINGAPORE — Over 4,300 flats have been launched for sale under this year's first Build-To-Order (BTO) and Re-Offer of Balance Flats (ROF) exercise, the Housing and Development Board (HDB) announced on Tuesday (Feb 6).
The flats for sale comprise 3,664 BTO flats and 717 ROF flats, most which are reserved for first-timer families.
The BTO flats on offer are spread across five projects, two of which are in the non-mature towns of Choa Chu Kang and Woodlands. The other three BTO projects are in the mature towns of Geylang and Tampines (Tampines Green Dew and Tampines Green Foliage).
The 717 ROF flats are spread across various mature and non-mature estates. They comprise 50 units of 2-room Flexi, 217 units of 3-room, 109 units of 4-room, 331 units of 5-room, three units of 3Gen and seven units of executive flats.
For the latest BTO exercise, buyers can select from 2-room Flexi to 5-room flats, with prices vary according to locations.
For example, prices for a 5-room flat in Woodlands Glade can start from S$$274,000 with grants. The same flat in Tampines Green Foliage will cost at least S$417,000 including grants.
All the units in this month's BTO exercise will automatically be built with an open kitchen concept, where the layout permits. This was announced by the HDB on Sunday.
Open kitchen concepts were offered as an option in earlier BTO exercises.
"Buyers will still have the option of installing their own partition when carrying out renovation works," HDB assured.
Online applications for the new flats are open from Tuesday to Feb 12.
The BTO exercises in November 2017 saw strong interest in the mature towns of Geylang and Tampines. In particular, four-room flats in Geylang drew the most interest. Demand for three-room flats in Tampines GreenCourt also exceeded supply.
The second BTO exercise for this year will be in May, with a total of 3,900 flats on offer then. They are in the mature towns of Tampines and Toa Payoh, and non-mature towns of Sengkang and Yishun. A concurrent Sale of Balance Flats exercise will be held.
HDB will put up a total of 17,000 new flats for sale in 2018.