HDB Q1 resale prices rise slightly, 1% increase is smallest in more than 2 years
SINGAPORE — Prices of resale Housing and Development Board (HDB) flats rose by 1 per cent in the first quarter of 2023.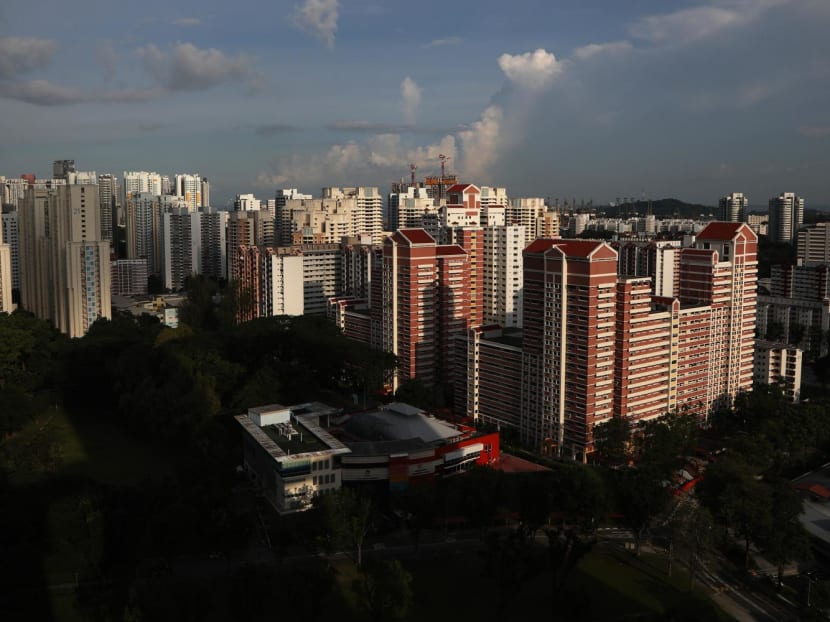 SINGAPORE — Prices of resale Housing and Development Board (HDB) flats rose by 1 per cent in the first quarter of 2023.
This increase is the smallest quarterly rise in the last 10 quarters, said HDB in a press release on Friday (April 28).
According to the data released by HDB, the Resale Price Index (RPI) rose 1 per cent to 173.6, less than half of the 2.3 increase in the fourth quarter of 2022.
The RPI reflects the general price movements in the resale market.
The slow 1 per cent growth might be due to the price resistance setting in, said ERA Realty Network's key executive officer Eugene Lim.
"We see a widening disparity between the expectations of sellers and buyers. Homebuyers are reluctant to match the high asking prices of sellers because this could well mean paying higher cash-over-valuation," said Mr Lim.
"With the Loan-to-Value (LTV) limit for a loan from HDB lowered to 80 per cent, buyers with insufficient CPF funds for the 20 per cent would have to foot out more cash."
Mr Lim noted that first-time flat buyers are "typically very price sensitive" and have a smaller budget compared to second or third-time buyers who have already gained from the resale of their flats.
Ms Christine Sun, senior vice president of research & analytics at OrangeTee & Tie, attributed the slow resale price increase to a higher housing inventory, with more flats being completed and Build-To-Order (BTO) launches.
Like Mr Lim, Ms Sun also noted how some buyers have a smaller budget due to a "combination of skyrocketing home prices, inflationary pressures and rising mortgage rates" which lowers buyers' housing affordability.
"Further, rising global uncertainties and financial market volatility sparked by the banking crisis and global recessionary fears prompted buyers to be prudent in their home purchasers," she added.
"Therefore, more buyers opted for smaller, affordable flats. The number of small flat transactions increased faster than for big flats. As a result, overall price growth slowed since smaller flats constituted a higher proportion of sales last quarter, and small flats usually fetch lower prices."
The marginal growth in resale prices might also be due to the "underlying presence" of million-dollar deals, said Mr Mohan Sandrasegeran, senior analyst for research and content creation at One Global Property Services.
"In the first quarter of 2023, the number of million-dollar deals increased to 103, up from the 92 deals in the previous quarter of Q4 2022. The rise in million-dollar deals in the HDB resale market may be attributed to homebuyers, who were seeking larger spaces or unable to find suitable options in the private resale market," he noted.
Mr Lim said: "Going forward, as resale prices seem to have hit resistance levels, we expect the rate resale price increases to moderate over the year. For 2023, we may see HDB prices rise between 5 per cent to 7 per cent compared to 10.4 per cent over last year."
For the first quarter of 2023, resale transactions rose by 5.8 per cent to 6,979 from 6,597 in the fourth quarter of last year.
Resale transactions were 0.6 per cent higher in the first quarter of 2023 compared to the same period last year.
Mr Lim also noted that even with the price resistance, the increase in resale transactions was due to how prices rose 32 per cent over the last three years. 
"Resale HDB flats remain the only choice for homebuyers who are not eligible to buy new HDB flats or are unwilling to wait that 3 years to 4 years to take delivery. As such, we can expect demand to remain resilient for the rest of the year," said Mr Lim.
Mr Sandrasegeran said that first-time home buyers are expected to remain as the primary customer base for the resale market as "they are less affected by the recent property cooling measures."
But, he also noted that "it is likely that some existing sellers will postpone their selling decisions and adopt a wait-and-see approach towards the market conditions, leading to a general slowdown in resale transactions".