He dodged the law for 13 years. Then he needed foot surgery at Sengkang hospital.
SINGAPORE — For 13 years, James Nalla Rajan Naidu Adhiseshan had been on the run from the law, using someone else's misplaced identification card (IC) to go about his life.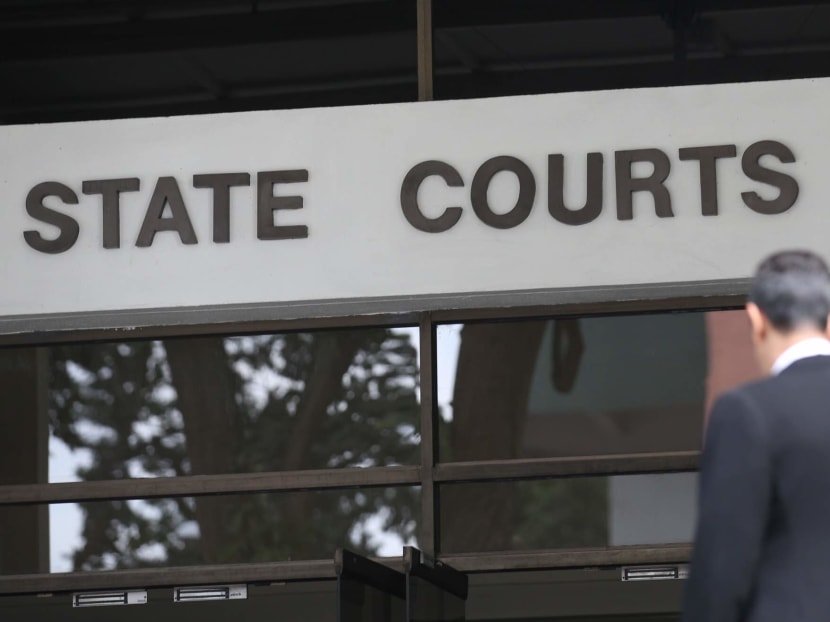 SINGAPORE — For 13 years, James Nalla Rajan Naidu Adhiseshan had been on the run from the law, using a copy of someone else's identification card (IC) to go about his life. 
But justice caught up with him in February this year, when a visit to Sengkang General Hospital led to a chance encounter with the man whose identity he had been using. 
Naidu was on Tuesday (June 25) sentenced to 18 months in jail after he was convicted of two cheating by personation charges and one charge of voluntarily causing hurt by dangerous weapon or means on Jan 28, 2006. 
THE CHANCE ENCOUNTER
In 2006, Naidu, now 58, slashed someone in a 7-Eleven outlet at Bukit Merah.
He was not caught, and sometime after that, he began using a copy of an IC belonging to a Mr Chandran Sinathanmby.
Court documents did not state how the IC copy came into Naidu's possession, nor how old Mr Chandran is.
The documents reveal that Naidu had pasted a slip of paper with his own address over the IC's real address to use it.
Fast forward to 2019: Deputy Public Prosecutor Chew Xin Ying told the court that Mr Chandran had received an SMS message from Sengkang General Hospital on Feb 18, reminding him to attend an orthopaedic surgery at 9am on Feb 25. 
As he did have an outstanding appointment with Changi General Hospital (CGH), he assumed that his appointment had been rescheduled and moved to a different location, so he turned up at Sengkang General Hospital accordingly.
But confusion struck when the doctor who saw him assumed that he had visited Sengkang General Hospital before, and asked him about a foot fracture that he had never had. 
He decided to lodge a police report immediately, but the police advised him to retrieve his medical records from the Sengkang hospital before doing so. So he returned to the hospital.
It was during that return visit that same day that he spotted a wheelchair-bound man – Naidu – who needed help with registration, and came to his aid.
Neither man knew nor recognised each other.
Chandran saw Naidu in his wheelchair on the ground floor and offered to bring him to the medical centre.
Naidu scanned a photocopy of the IC at the electronic kiosk to obtain a queue number.
When Naidu's queue number was called, he flashed the photocopy of the IC to a hospital staff.
Chandran, who was standing nearby, saw the photocopy and immediately alerted a senior patient associate at the hospital, who then called the police.
At this point, Naidu tried to run away, but hospital security managed to detain and confront him. Even so, he still continued to lie to the hospital security about his personal particulars.
BEFORE SENGKANG, THERE WAS CHANGI
The court heard that the first time that authorities were alerted to the possibility that Mr Chandran's IC was being used in a case of cheating by personation was in 2017.
Naidu had gone to Sengkang Polyclinic on Aug 14, 2017 to seek medical help after he fell from his bicycle, and used Mr Chandran's name to register as a patient. 
The polyclinic referred him to CGH.
But CGH, while processing the referral letter, found that Mr Chandran was in fact a prison inmate at the time, and so could not have gone to the polyclinic. 
The polyclinic was then informed, and its representative lodged a police report.
Investigations then uncovered that Mr Chandran had lost his IC many years ago.
A COLOURFUL HISTORY OF CRIME
When making submissions for sentencing, DPP Chew highlighted Naidu's "colourful history" of criminal acts that he had committed in the past, including voluntarily causing hurt, theft, forgery, and housebreaking offences.
The DPP also argued that Naidu had not shown remorse, given that he had been on the run for 13 years after hurting a man in 2006.
But his lawyer, Mr Ranadhir Gupta, urged the court to consider that Naidu is a sole breadwinner and a single parent living in a rental flat. He is also mentally unwell, he said.
A charge of cheating by personation could have landed Naidu in jail for up to five years and a fine. 
He could have been jailed for up to seven years, caned or fined for his conviction of voluntarily causing hurt.