Heat relief with cool new technology
SINGAPORE — Without air-conditioning, many workers would probably have to sit under coconut trees to escape the island's sweltering heat and humidity.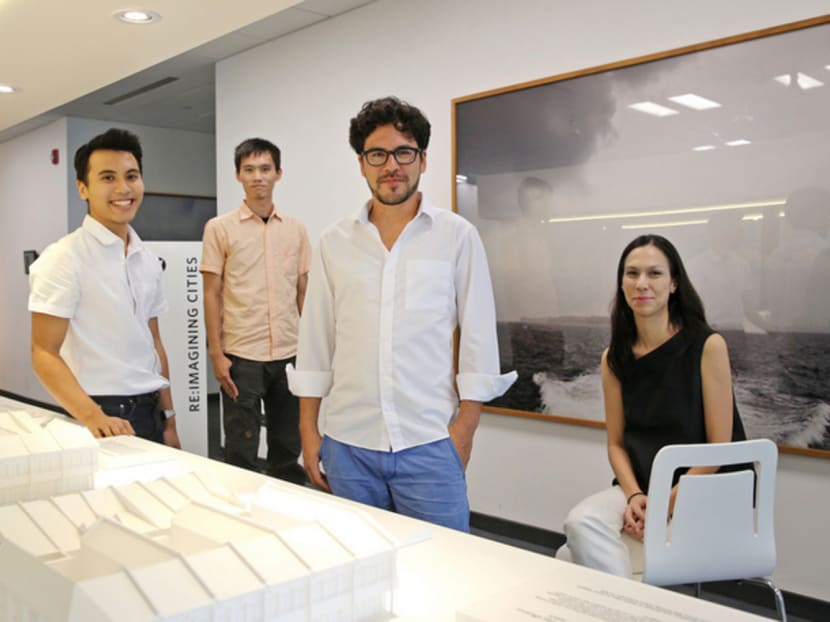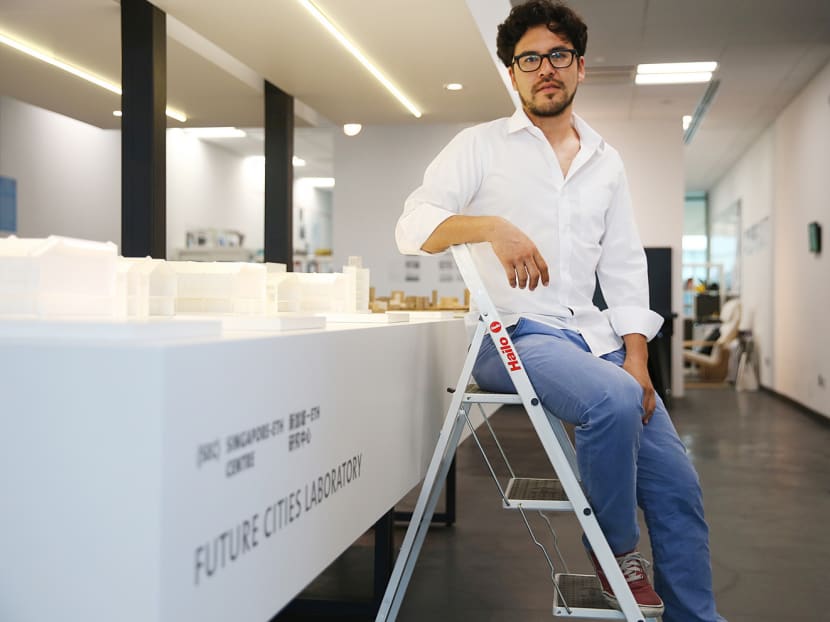 SINGAPORE — Without air-conditioning, many workers would probably have to sit under coconut trees to escape the island's sweltering heat and humidity.
This scenario of coconut trees as shade was painted by then-Environment Minister Lim Swee Say in 2001 in a speech to executives in the air-conditioning industry. He wanted to stress the crucial role the cooling system plays in Singapore's economy.
Indeed, air-conditioning was once described by the late Mr Lee Kuan Yew as the greatest invention in history. One of his first moves as the nation's first Prime Minister was to install air-conditioners in civil-service buildings, which he felt was key to public efficiency.
Yet, despite Singaporeans' dependence on air-conditioning all these years, current systems still take up a lot of space and energy. Air-conditioning alone consumes about half of a building's total energy here.
However, things are set to change, as researchers here are looking to adapt current technologies or develop new ones to produce more energy-efficient systems.
CHANGING THE FACE OF AIR-CONDITIONING
At the National University of Singapore (NUS), a team of researchers is hoping to change how the air-conditioning system operates.
About three years ago, Dr Ernest Chua, an assistant professor from the Faculty of Engineering's department of mechanical engineering, and three other researchers began work on a new, sustainable system, which dehumidifies and cools air without harmful chemical refrigerants.
Dehumidification, or the removal of moisture from air, is essential in buildings, as overly humid air can lead to mould, equipment damage and even respiratory illnesses caused by flourishing bacteria or fungi.
Also, instead of clunky systems made up of many components, especially energy-intensive ones such as compressors, Dr Chua's technology takes "just two components to accomplish the same thing".
"Removing moisture from, and cooling, air suck a lot of energy. By decoupling — or separating — the processes and letting two systems handle the two processes, we'll see great improvement in energy efficiency and system control," he said.
Conventional chillers that have been in operation for a few years use between 0.75 and 0.85 kilowatts per tonne of energy, which Dr Chua aims to reduce by up to 40 per cent.
Besides commercial buildings, the technology can also be used in hospitals and data centres, where clean and dry air is critical for medical or equipment-maintenance purposes.
HEALTH BENEFITS
Another NUS project, which aims to improve indoor air quality, combines dehumidification and air purification.
The project's technology filters out pollutants, such as smoke haze particles or micro-organisms, which current systems are unable to.
Such volatile organic compounds may affect a person's health and cause serious illnesses such as asthma.
"Even in air-handling units, there are conventional and old technologies that use desiccants, which use a lot of energy to dry air and have mechanical parts that experience wear and tear. We're trying to replace this with new technology that dries air with minimal pressure drop and also cleans it before it enters a building," said NUS associate professor Ho Ghim Wei, who is leading the project.
The system would reduce energy consumption by up to 40 per cent and can be retrofitted into existing air-conditioning units with little hassle. It also uses a low-cost aerogel composite, making it cost efficient.
"Since we spend 80 per cent or more of our time in buildings working, the more we should try to think of solutions to be healthy and productive indoors," said Dr Ho, of the Faculty of Engineering's department of electrical and computer engineering.
SPACE SAVERS
Large air-conditioning units or ductwork take up a lot of physical space. With 3for2, a project led by researchers from the Future Cities Laboratory (FCL) at the Singapore-ETH Centre in partnership with Siemens and United World College South East Asia (UWCSEA), developers will be able to build three floors of office space in an area that conventionally holds only two.
Bulky ductwork that would normally comprise 1m of ceiling space will be hidden along the facade's exterior.
The researchers also hope to save up to 40 per cent of energy by using water to cool rooms. 3for2 technology will be implemented in the 550 sq m administration building of United World College South East Asia, which will open later this year.
However, project manager Adam Rysanek said that while the technology has been implemented in Switzerland and other parts of Europe, Singaporeans could potentially reject it.
"The Swiss like absolute silence. Here, there would be way too much draft and noise (for the Swiss). With 3for2, there's also a little less air moving, the temperature could be higher – can we guarantee comfort?" he added.
Similarly, another project by the FCL could free up space in backlanes in neighbourhoods such as Boat Quay. Reclaiming Backlanes aims to declutter shophouse facades clogged with air-con units by moving them to other sheltered areas in the buildings, such as roofs or unused balconies.
A new kind of semi-centralised cooling system, called the HeatBus system, will also be used. Water-cooled units will replace air-cooled ones, allowing up to 50 per cent less energy consumption.
Project manager Marcel Bruelisauer said: "Nobody wants to go to backlanes. They're dark, dirty and uncomfortable — full of air-conditioning units that blow heat into the area, and noise from the units, fans and compressors."
Added fellow researcher Sonja Berthold: "By freeing up backlanes, we can create spaces for business owners or the public to use. So, it's not just the technological air-conditioning aspect, it's the community aspect, too."