High Court increases NTU sex offender's jail time, chides lawyer for blaming 13-year-old victim
SINGAPORE — A High Court judge on Monday (Jan 25) raised the jail sentence for a 26-year-old undergraduate who had committed sexual offences against an underage girl whom he had met at their alma mater.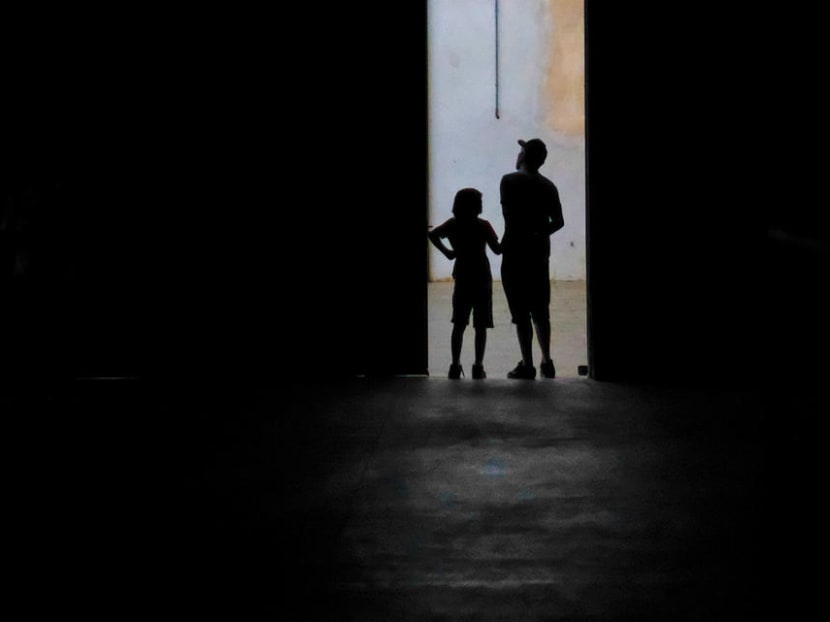 Justice Aedit Abdullah upped the 26-year-old's original two-year jail sentence by nine months
Among other reasons, the judge found that he had exerted "some form of pressure" on the underage victim
His former lawyer had also "alluded to the victim's supposed promiscuity and ill-repute"
The courts may further increase accused persons' sentences for this kind of victim-blaming, Justice Aedit said
SINGAPORE — A High Court judge on Monday (Jan 25) raised the jail sentence for a 26-year-old undergraduate who had committed sexual offences against an underage girl whom he had met at their alma mater.
Justice Aedit Abdullah added another nine months to the original two-year jail term imposed on the Nanyang Technological University (NTU) student by the State Courts.
In doing so, he also rebuked the offender's former lawyer S Radakrishnan's conduct.
While mitigating for his client, the defence counsel had made submissions that "constituted a blatant and unapologetic attempt to foist responsibility and blame" on the 13-year-old victim, Justice Aedit found.
The judge said: "On Mr Radakrishnan's accounts, it sounded as though it was the victim who had been sexually predatory and led the accused astray. I am appalled: The accused was the adult in the situation."
The undergraduate had met the girl in 2017 when she was in Secondary 2. He was aged 22 then. He cannot be named due to a court gag order to protect her identity.
They chatted on social media and messaging apps, and he got her to send him a photograph of her private parts after sending her one of his own.
He persuaded her to perform sex acts with him in his home. They soon wound up in his NTU residential hall room, where they watched the movie "50 Shades of Grey" and engaged in sex acts.
She had reminded him that she was still a virgin and not comfortable with having penetrative sex, but she eventually gave in upon his urging. He did not wear a condom.
Sometime after their sexual encounter, he got a job as a relief teacher at her secondary school.
He pleaded guilty about a year ago to three charges of sexual penetration of a minor under 14, with eight other similar charges taken into consideration for the two-year sentence that was imposed on him.
The prosecution, who had sought 33 months' jail, appealed against the sentence. 
The accused also appealed, asking for probation instead of a jail term.
He has since completed his degree, but an NTU spokesman said in response to TODAY's queries that it has been withheld in the meantime.
He is no longer attending classes and the university will undertake internal disciplinary proceedings in accordance with its policies and processes, the spokesman added.
"NTU takes a serious view of all criminal offences."
According to court documents, his grades will eventually allow him to graduate with a third class honours degree.
SOUGHT TO 'CAST ASPERSIONS' ON VICTIM
In his 50-page judgment, Justice Aedit accepted the prosecution's appeal, finding that the man was not as remorseful as he had made himself out to be. 
For example, he had initially lied and denied allegations of having improper sexual relations with the victim when a head of department and school principal at the girl's secondary school, where he was relief teaching, confronted him. 
It was clear that his first instinct was to deny responsibility, Justice Aedit said. 
He had also deleted his chats and photographs with the girl after being confronted — two months after having sex with her.
In particular, the High Court judge "noted with some concern" that his mitigation plea "sought to cast aspersions and shift blame onto the victim".
Justice Aedit said: "Some of the more egregious passages include claims that the victim had been the one who had asked the accused about his sexual experiences, and had herself told the accused that 'she had boyfriends and friends with benefits and that she had sexual experiences with them before'. 
"All of these descriptors are in contradistinction to the manner in which the accused is described as having had a 'chaste relationship' with the victim."
HE EXERTED 'SOME ELEMENT OF PRESSURE'
The judge also found no evidence that the accused had taken concrete steps to significantly change his behaviour before and after his offences.
Most of his arguments centred around how his commitment to doing well in his university course showed his willingness to take charge of his own reform.
But while such academic commitment can go towards showing a desire to leave one's errant ways behind, there was "no direct nexus" between academic achievement and turning away from crime, Justice Aedit said.
In one instance, the accused had explained that not receiving a degree certificate would leave him with just a diploma. He argued that he would not be able to find employment to sustain himself and his family then.
Justice Aedit was "somewhat taken aback" by this suggestion and further noted that NTU would likely not revoke his certificate once it was granted.
Some of the authors of testimonials on his good character appeared unaware that they would be used for court proceedings as well, the judge noted.
In increasing the sentence, the judge cited some factors, such as the district judge failing to give enough weight to the victim's impact statement. She had recounted having flashbacks, remaining scared of being alone and her studies being slightly affected.
Justice Aedit also found that while the accused did not use force of violence, he had exerted "some element of pressure" on the victim, effectively overriding her personal preferences.
While the final sentence "may in fact be said to be on the lower side", the judge was not satisfied that he should go beyond what the prosecution sought.
COURTS CAN INCREASE SENTENCES FOR VICTIM-BLAMING
In rounding off his judgment, Justice Aedit rebuked Mr Radakrishnan for his submissions in the lower court. The accused had hired another lawyer for his High Court appeal.
Mr Radakrishnan had alluded to the victim's supposed promiscuity and ill-repute, and suggested that she initiated the sex acts.
Justice Aedit said: "This conduct was made worse by the gratuitous inclusion of photographs which seemed to be intended to show the sexual maturity of the victim. I simply cannot understand how such assertions could be made on instructions by an officer of the court, particularly when the victim is a minor."
When similar submissions are made based on accused persons' instructions, it may be appropriate for the courts to further increase sentences "to reflect a clear absence of remorse in attacking the victim in a scurrilous way", the judge added.
If not for the undergraduate abandoning these victim-blaming arguments in the High Court, Justice Aedit said he would not have hesitated to increase the sentence "by a much more substantial amount".
"I hope that no submissions of this nature will be seen in our courts in the future," he added. 
For each charge of sexual penetration of a minor, the undergraduate could have been jailed up to 20 years and fined or caned.