Home makeovers with a difference
Mr Shopper Studio's personalised touch takes the stress out of home renovation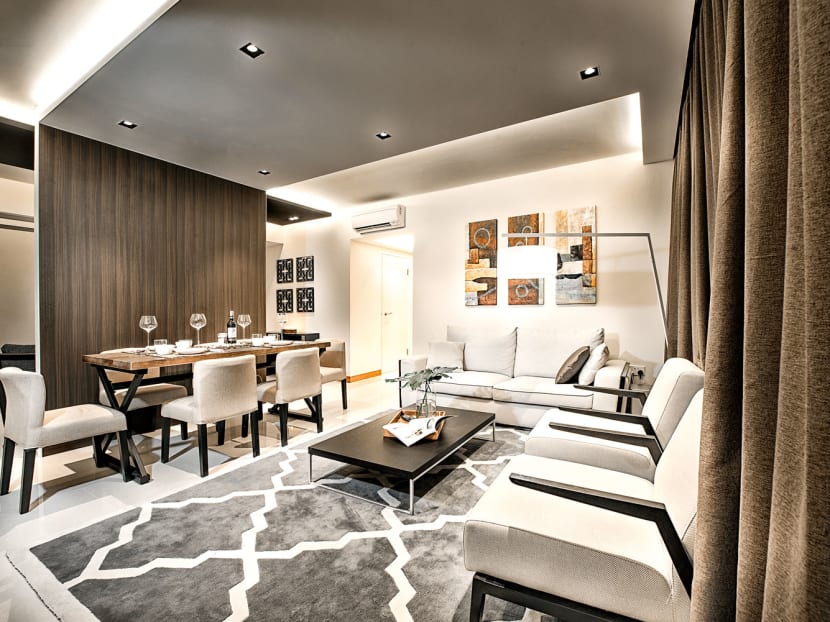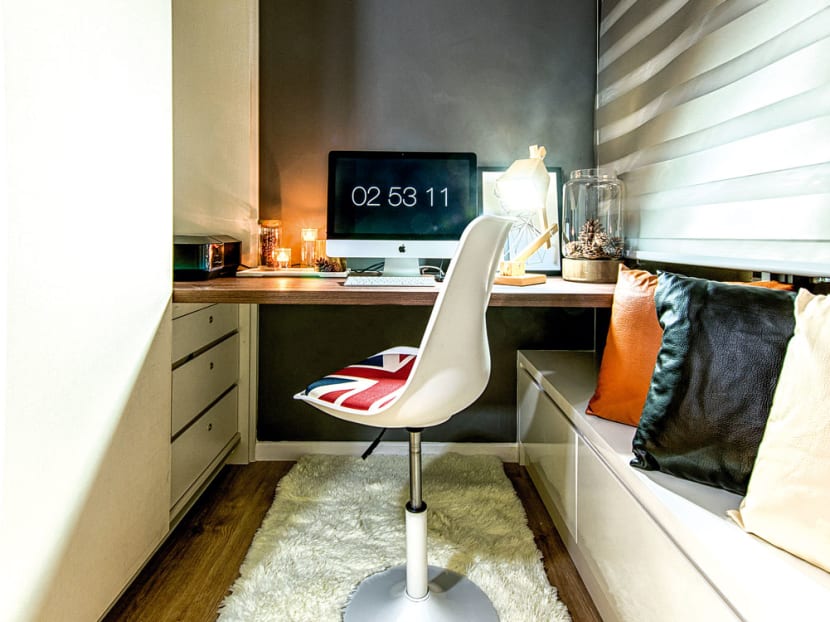 By Eveline Gan
While renovating his home two years ago, Ben Teo had a tough time finding reliable interior designers and contractors who could deliver high-quality results. He also realised that most interior design firms do not furnish and style the space after renovating.
The 33-year-old said: "As a result, what the homeowners get may be very different from the proposed 3D perspective drawings. They often have to pay for hidden costs, such as electrical work, lighting or furnishings, which are typically not included in the renovation quotation."
After this experience, the former real estate agent decided to launch Mr Shopper Studio — a one-stop shop offering interior design, home styling and renovation solutions.
ALL IN THE DETAILS
What makes Mr Shopper Studio stand out is its personalised services, which include planning, sourcing and styling of home furnishings. Even the most minute details, such as the positioning of the dinner plates, are taken care of.
Ben said: "Our mission is to offer homeowners a hassle-free experience within their budget. Once our work is done, all our clients need to do is to walk into their made-over homes with their luggage and belongings."
To help them better understand each homeowner's profile, personality and budget, the team created its own Interior Personality Analysis software in a questionnaire format.
"This analysis helps us learn more about our clients' needs and preferences before our first face-to-face consultation," Ben explained. "It also helps homeowners understand what they really want out of their renovation project."
STAYING ON BUDGET
The company's practice of being upfront and honest about costs from the start also helps prevent unpleasant surprises at the end of the renovation project.
Ben said: "Overspending is very common because many interior-design firms often don't highlight potential hidden costs as that may lead to clients cutting down on their renovation budget. One of the things we do for our client is financial planning, so that they get their dream homes without spending
beyond their budget."
Ben's one-stop approach to interior home makeovers has become a hit with homeowners. In less than six months since its launch, Mr Shopper Studio added six show flat-quality projects to its portfolio, was featured twice in an interior magazine and had 5,000 fans on its Facebook page.
EMBRACING SOCIAL MEDIA
Mr Shopper Studio is also one of the winners of the Mediacorp 99% SME (small- and medium-sized enterprise) competition — a nationwide initiative launched last year to encourage Singaporeans to support local SMEs.
The brand's video was among the top three that garnered the most number of likes and shares on social media. As one of the winners, Mr Shopper Studio was awarded a S$100,000 advertising grant from Mediacorp.
Ben believes that social media is now more important than a shop front for businesses. He said: "When we started, we didn't have a shop but relied on our website instead. Facebook became our two-way communication and feedback channel with our clients."
Given today's increasingly media-savvy clientele, Ben felt that business owners shouldn't be afraid to share their expertise online, such as giving buying and styling tips.
He said: "Businesses must be heard and seen, and must explore new strategies to enhance clients' overall buying experience."
MAKING A DIFFERENCE
Ben hopes to continue to create stunning home interiors to cater to a wide range of homeowners and their budgets.
He also has plans to add more novel services, such as an online home furnishing library to let homeowners source for furnishings.
Ben said: "We want to create a positive change in the interior design landscape here. And with support and more exposure from the Mediacorp 99% SME advertising grant, I'm certain we will hit many more exciting milestones."
Visit facebook.com/mrshopperstudio or mrshopperstudio.com for details.
Produced by the TODAY Special Projects Team