Hospital cleaner, who was caught red-handed by nurse, admits to molesting paralysed patient
SINGAPORE — A 56-year-old hospital cleaner pleaded guilty on Wednesday (March 23) to groping a 42-year-old paralysed patient under her top last year.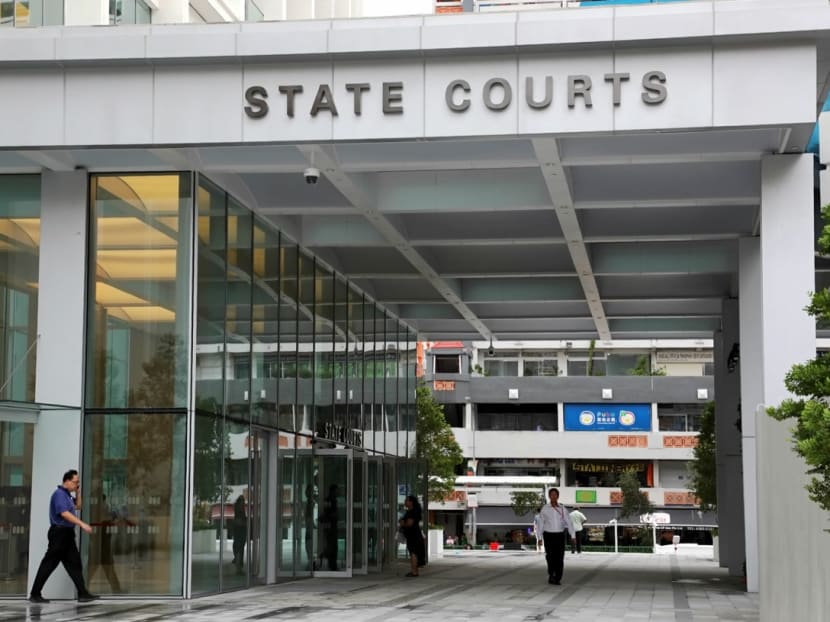 Ng Yee groped a paralysed patient under her pyjama top for several seconds
A nurse saw what he was doing and later lodged a police report
Ng suffers from schizophrenia but a psychiatrist found he was not experiencing a relapse at the time
The prosecution is seeking 24 to 28 months' jail for him
SINGAPORE — A 56-year-old hospital cleaner pleaded guilty on Wednesday (March 23) to groping a 42-year-old paralysed patient under her top last year.
Ng Yee, a Singaporean, was caught molesting the victim by a nurse who was on duty. 
Ng admitted to a single charge of outraging the modesty of a vulnerable person and has not been sentenced, with the prosecution seeking imprisonment of 24 to 28 months.
The victim and the hospital where the incident happened cannot be named due to a court order to protect her identity.
The court heard that on the afternoon of April 27 last year, Ng had just finished mopping the floor when he saw the victim lying in her bed with the top two buttons of her pyjama top unbuttoned.
The victim is completely paralysed, functionally dependent and non-communicative.
Deputy Public Prosecutor (DPP) Ng Jun Chong told the court that Ng "started to think about touching the victim's breast".
He then molested the victim for about 15 seconds.
While he was molesting the victim, a nurse was at a nearby bed helping another patient change her diapers with the cubicle curtains drawn.
After she was done, she drew the curtains open and saw Ng molesting the victim.
The nurse shouted at Ng and asked him what he was doing.
Ng then withdrew his hand without saying anything and left the ward to continue his work.
The nurse, who was a Myanmarese, asked the victim if she was okay and whether Ng had touched her breast.
The victim responded by blinking three times, which the nurse understood to mean "yes" because it was their method of communication.
She then buttoned up the victim's pyjamas and told her supervisor what had happened.
There were seven patients and two staff members in the ward at the time.
The nurse proceeded to file a police report the next day.
DPP Ng told the court that the victim was completely unable to protect herself from abuse, neglect or self-neglect due to her complete paralysis, and that Ng knew this.
When the police questioned Ng, he gave a statement that he had molested the victim but claimed that he did so because he forgot to take his medication and heard voices telling him to touch her.
Ng was examined at the Institute of Mental Health, where he was found to suffer from schizophrenia but was not experiencing a relapse at the time. He was also not of unsound mind then.
DPP Ng listed a number of aggravating factors in his sentencing submissions, such as the victim being defenceless due to her condition.
Ng could have gotten away scot-free if the nurse did not catch him red-handed, the prosecutor added.
DPP Ng further argued that the victim must have suffered some emotional and psychological trauma and asked for two months' jail in lieu of caning. Offenders aged 50 or above cannot be caned under the law.
The prosecutor said: "It was not a case where she was completely unaware or did not have any comprehension or understanding. She was aware that she was molested.
"She actually indicated to (the nurse), that he had touched her breast, through blinking. And her inability and powerlessness to stop him or seek help would have caused significant anguish."
In mitigation, Ng's lawyer Choo Si Sen asked for a report to be called to assess his suitability for a mandatory treatment order — a community sentencing option offered to offenders suffering from mental conditions that contributed to the offence.
However, District Judge Kessler Soh questioned if those convicted of molestation can be sentenced to mandatory treatment and adjourned the case for Mr Choo to further consider his sentencing submissions.
Those convicted of outrage of modesty can be jailed for up to two years, fined, caned, or receive any combination of the three.
However, those convicted under the provision of crimes against vulnerable persons can face up to twice the maximum punishment.