How to boost your chances of sticking to new year's resolutions
Why are resolutions so hard to stick to and how can individuals increase their chances of adopting better habits in the new year?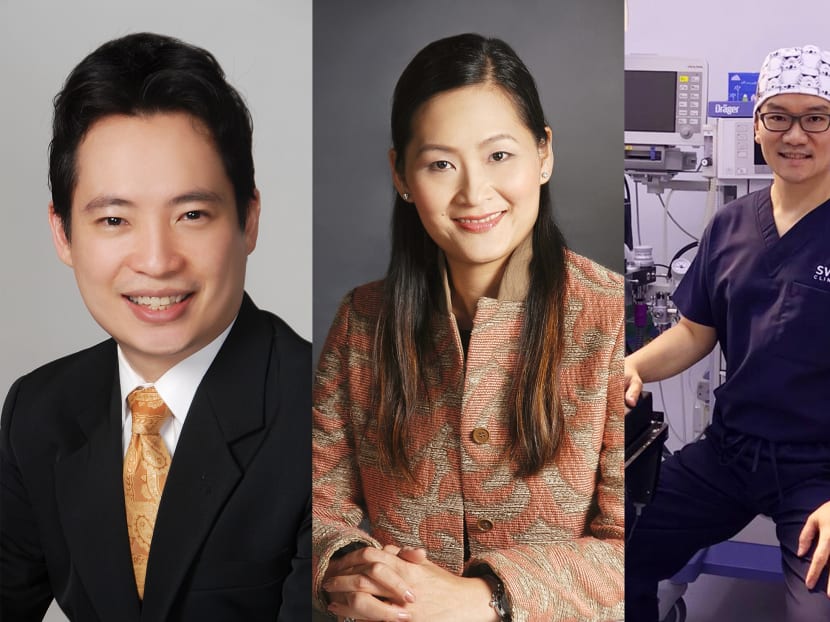 Why are resolutions so hard to stick to and how can individuals increase their chances of adopting better habits in the new year?
With 2018 around the corner, many of us might have already drawn up our resolution list.
It is natural for people to use the New Year as a symbolic time to pause and reflect on their behaviours in the past year, and think about making positive lifestyle changes.
But even with the best of intentions, psychiatrist Lim Boon Leng from Gleneagles Medical Centre said less than one in 10 people will feel that they have achieved their goals by the end of the year.
Why is it so difficult to get rid of old habits and adopt new ones? For starters, habits are routines or repetitive behavior that have become imprinted in the neural pathways, such that the behavior can take place subconsciously, said Dr Lim.
These behaviours have become automatic, easy to carry out and are rewarding most of the time, said Ms Jeanie Chu, senior clinical psychologist at The Resilienz Clinic.
Studies have also shown that while many people set goals and targets, they do not have a plan on how to go about replacing their old habits, said Dr Lim.
SET SMALL AND CLEAR-CUT GOALS
Setting the bar too high is a surefire way for failure, which demotivates a person.
"There is a tendency for people to make lofty resolutions and perceive success as an immediate change," said Dr Lim.
"For example, many will aim to lose weight and would go on a dramatic diet change once the New Year starts. They may not see weight loss immediately, (and may) lose steam after a few weeks and give up. After a few early failures, learned helplessness sets in and the person gives up, until next year."
Instead of coming up with an unrealistic or vague target -lose weight by Chinese New Year or eat better in 2018, for instance - Ms Chu suggested setting goals that are easier to achieve while you attempt to establish a conditioned response.
A strategy is to attach your new resolution to an existing habit, and choose a specific action. For example, if your goal is to lose weight and you already have a habit of running once a week, then target to "run 15 minutes more" and/or "run three times a week", said Ms Chu.
The "if-then" planning model has also been shown to be useful, according to Dr Lim. This pattern of thinking helps you to decide in advance when and where you will take specific actions to meet a goal.
"For example, for a weight loss goal, the person can think, 'If I'm at the coffeeshop and about to order a soft drink, then I will just order a bottle of water'," said Dr Lim.
Better still, write your goals down or tell a friend. Accountability may determine whether you achieve or abandon your goals, a study by Dominican University in the United States found.
In the study, which recruited 267 participants from businesses and organisations, more than 70 per cent of those who wrote down their goals, said them aloud and sent weekly updates to a friend reported achieving their goals successfully, compared to 35 per cent of those who merely thought about them.
GIVE YOURSELF TIME
Keeping things sustainable is important because it takes time to kick or form a new habit so that the action becomes second nature. This may take anywhere from two to three weeks to half a year, said Dr Lim.
According to Ms Chu, the general rule of thumb is to repeat the action at least three to seven times. Some research however, consider 21 days the shortest time to establish a new habit, she said.
A study, published in the European Journal of Social Psychology in 2009, found that a daily action like eating fruit at lunch or going for a walk takes an average of 66 days to become a habit. Although missing an opportunity to perform the new behavior did not derail the habit-forming process, the researchers observed that the initial days appeared to make the most difference.
While there seems to be much variation in the numbers and some people may be more resistant to change than others, the consensus of experts is that the new routine or behavior will eventually become less of a struggle when carried out consistently enough.
"To remove a habit, a new one must be implemented, and you will need a duration of time to repeat and ingrain the new habit. Keeping resolutions should not be an all-or-nothing process – remember that it's a work in progress," said Dr Lim.
HEALTH EXPERTS' NEW YEAR RESOLUTIONS
TODAY asked healthcare professionals to share their personal New Year resolutions and their wishes for Singaporeans in 2018.
1. Dr Wong Seng Weng, medical director of The Cancer Centre (Singapore Medical Group)
His personal goal: GET SUFFICIENT REST
"The World Health Organisation has classified sleep deprivation as a factor that increases the risk of cancer. Ironically, even as I consult the general public over the local media on the need for a healthy lifestyle to reduce the risk of cancer, I am guilty of being a terrible offender when it comes to getting sufficient sleep. At the moment, I get an average of five hours of sleep daily. I hope to increase this to seven hours daily in 2018. Time to walk the talk."
His wish for Singaporeans: WEIGHT CONTROL
"Obesity is becoming an increasingly serious problem in Singapore, and a weight problem is associated with an increased risk of cancer. In the next few decades, obesity is likely to replace tobacco as the most important lifestyle-associated and potentially reversible risk factor for cancer."
2. Dr Tan Ying Chien, who runs SW1 Plastic Surgery at Paragon Medical Centre
His personal goal: A HEALTHIER DIET AND REGULAR EXERCISE
"Like many other Singaporeans living and working in fast-paced Singapore, I often find it hard to have regular lunch hours and squeeze in sufficient time every week for exercise to stay fit. This is especially so after setting up the new clinic. Hence, my New Year resolution is to have more regular and healthy meals at lunchtime. For that to happen, I must tweak my clinic appointments and schedule. I also hope to run three times a week, up from my current twice a week, and make time for weight training in the gym."
His wish for Singaporeans: MAKE HEALTHIER FOOD CHOICES
"Singapore is a food paradise. We have so many food options. If there's one health resolution for Singaporeans, it would be to select healthier options when it comes to food."
3. Staff nurse Tan Cheng Yung from Children's Intensive Care Unit (CICU) at KK Women's and Children's Hospital
Her personal goal: UPGRADE HER CRITICAL CARE NURSING SKILLS
"This is so I can provide the best possible care for our patients in CICU. Due to medical advancements and the rapidly changing healthcare environment, there are always new changes and updates. Seeking training opportunities will not only allow me to continually enhance my skills, they will enable me to remain competent in my area of work."
Her wish for Singaporeans: CREATE LASTING MEMORIES WITH THEIR KIDS
"We never know what will happen in the next moment. Memories last forever, thus every moment should be cherished and loved, and this includes those times when your child made you fuming mad."
4. Adj Assoc Prof Lee Shu Yen, deputy head of the Surgical Retina Department at Singapore National Eye Centre
Her personal goal: COMBINE EXERCISE WITH FAMILY TIME
"I try to go to the Botanical Gardens at least once a week and I play tennis. I used to play a lot more but it is a great challenge these days with work and family commitments. However, my kids are now able to play tennis with me and it is very nice to be able to combine exercise with family time."
Her wish for Singaporeans: TAKE OWNERSHIP OF YOUR HEALTH
"We work hard and strive to provide for our families but we often forget to look after ourselves. I urge Singaporeans to actively get health checks. Some diseases can be easily treated if diagnosed and managed early. For example, all diabetics should have an eye check-up at least once a year. This is important as there are often no symptoms of diabetic eye disease until it is late/advanced, and it can be challenging to treat and preserve vision."