HSR project no-go dashes expansion hopes for some Singapore businesses
SINGAPORE — For Mr Low Cheong Kee, founder of homegrown hardware store Home-Fix, the high-speed rail (HSR) link that Singapore and Malaysia agreed upon opened up "countless possibilities" for expansion, hiring and sales.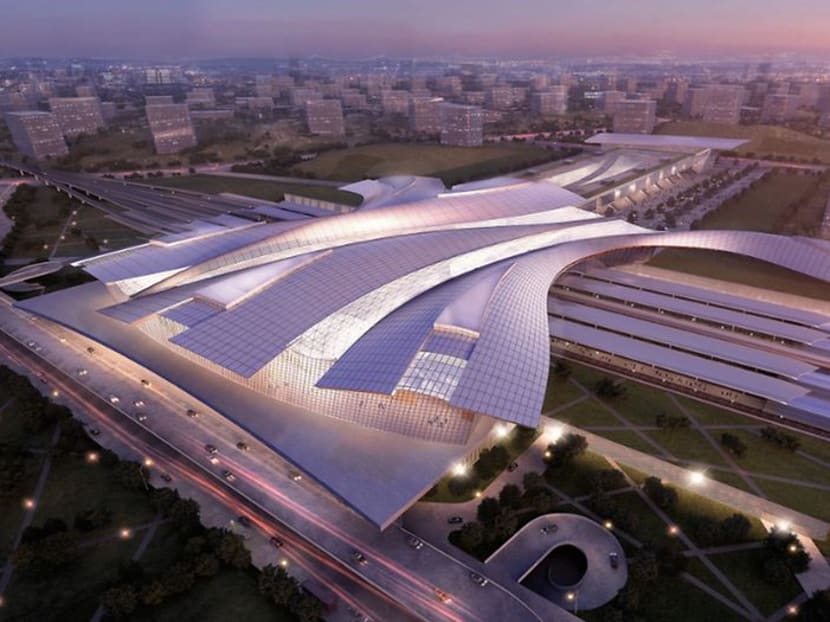 SINGAPORE — For Mr Low Cheong Kee, founder of homegrown hardware store Home-Fix, the high-speed rail (HSR) link that Singapore and Malaysia agreed upon opened up "countless possibilities" for expansion, hiring and sales. 
With 16 outlets in Singapore and nine in Malaysia, Mr Low envisioned that he could set up shop in Malacca and Muar in Malaysia when news of the HSR project was first announced.
Eight stations were proposed for the rail network, including Malacca, Muar, Batu Pahat in Malaysia and the Jurong East station in Singapore. The service was to start running by the end of 2026.
With a store in IMM mall at Jurong East, Mr Low's business would have benefited from the higher traffic spilled over from the rail terminus. 
However, his dreams will not be realised after Malaysian prime minister Mahathir Mohamad announced on Monday (May 28) that he is dropping the project to cut his country's debt.
Responding to this surprise announcement, some Singapore companies which have operations across the Causeway said that the cancelled project could limit their access to a greater number of Malaysian workers, while others said that this amounted to lost business opportunities.
Mr Thomas Fernandez, head of pest control company PestBusters, was "disappointed" when he first heard the news.
Like Mr Low, he was also thinking of opening branches in other Malaysian states. While he does not have concrete plans yet, the announcement definitely made him rethink his business expansion up north.
As for operations that are already running on both sides, Mr Fernandez said that the bulk of his employees are Malaysians — "because a lot of Singaporeans don't want to work in certain industries like ours" — and the rail link could have boosted labour supply. 
"We not only depend on Malaysians in Johor Baru (to get new hires), but I think if there are staff living in Kuala Lumpur and they want to come to Singapore, the HSR would have been a more convenient mode of travel for them as well," he said.
Mr Low agreed, saying: "We're looking at a talent pool that we haven't reached."
The speed at which the HSR connects Singapore and Kuala Lumpur would have also given his business an edge, Mr Fernandez added.
Explaining how the manpower flow is not just "one way", he said: "From the Singapore side, we can also give our Malaysia team better support. For example, if there's a serious pest issue and they urgently need manpower, we can send people there in the shortest time."
Other entrepreneurs said that having the HSR could have allowed small and medium enterprises to find more suppliers and locations to grow their business.
Ms Dora Hoan, group chief executive of skincare company Best World International, said: "The installation of a high-speed rail link substantially reduces travel time, allowing firms to search more efficiently across locations for new and higher quality suppliers."
However, other business owners who are not facing a pressing labour crunch or looking to hire reckoned that there would not be much impact on manpower and business costs.
Mr Cheng Liang Chye, managing director of food manufacturing firm SMC Food 21, said that about a third of his employees are from Malaysia and would have remained the same regardless of the rail connection.
He added that there are still plenty of transport alternatives and many of the workers are motorcyclists.
A spokesperson for semi-conductor firm Infineon Technologies also said that the HSR would have had no impact on its business operations, because the company already provides transport for its employees to travel to its factories in Malacca.
Similarly, Mr Kurt Wee, president of the Association of Small and Medium Enterprises (Asme), does not expect the scrapping of the HSR project to affect companies, as there are other catalyst factors that will continue to attract Singapore business to Malaysia since it is a bigger market there. 
"(The HSR) is, after all, a plan that was only going to materialise in eight years' time… If companies were set on (growing), having the HSR or not wouldn't stop them."
He added that while a rail network would provide a level of convenience for both sides, a four-hour drive by car is not that far, and there are still plenty of air travel options with low-cost budget flights.
To this point, Mr Low from Home-Fix said that air travel can often be "cumbersome". "You need to check in an hour before boarding, and have to travel out of the airport into Kuala Lumpur central. The HSR would have been a more direct connection to the city."