Lord of the butterfly Joseph Schooling feted like a king on return
SINGAPORE — Seven years ago, Joseph Schooling left home for the United States as a 14-year-old boy to pursue his dreams of becoming the best swimmer he can be.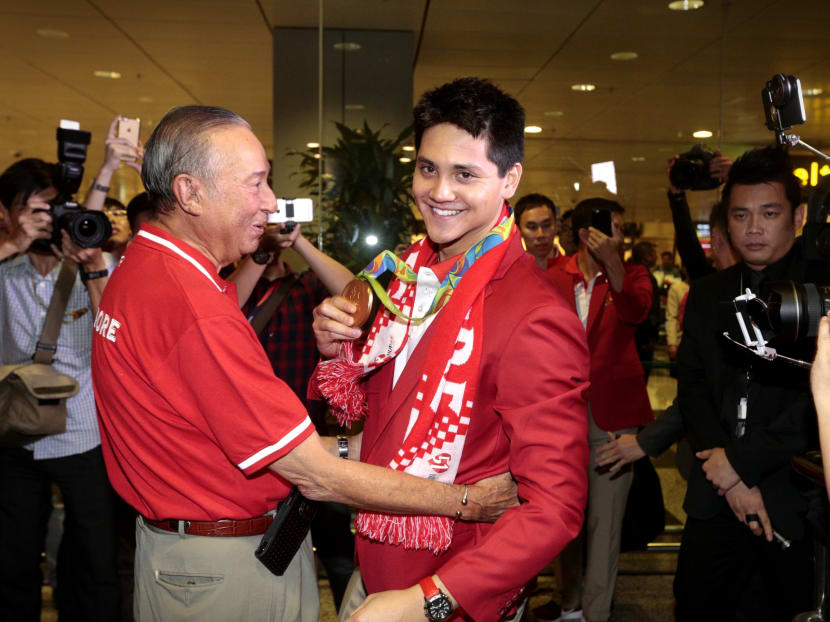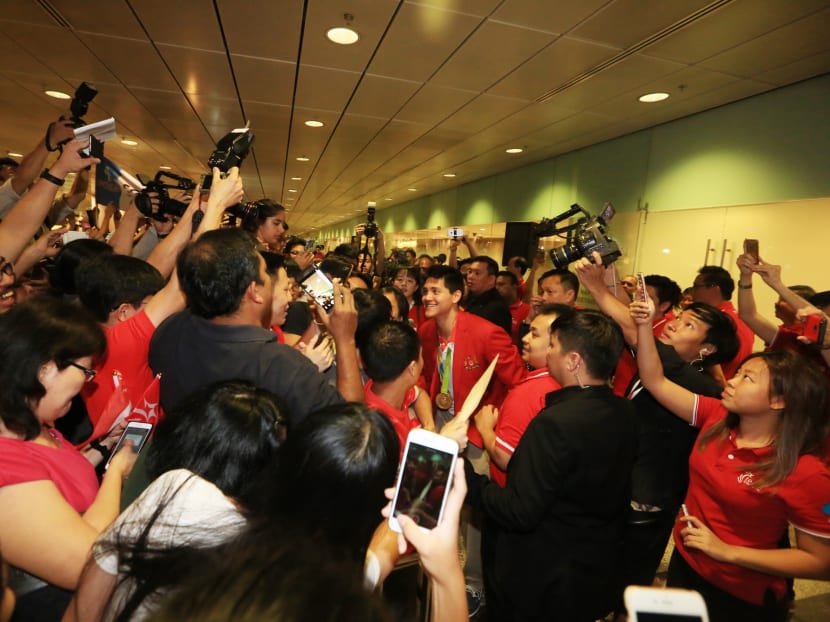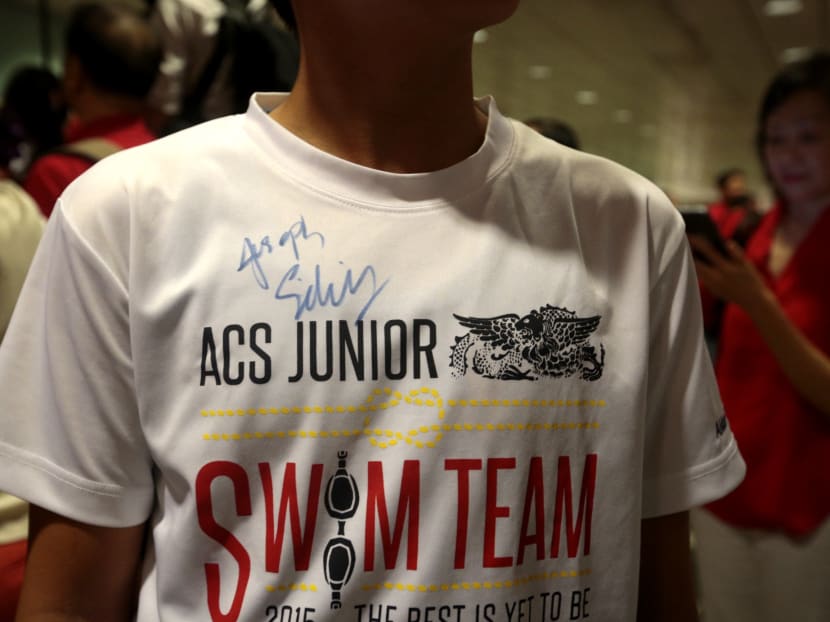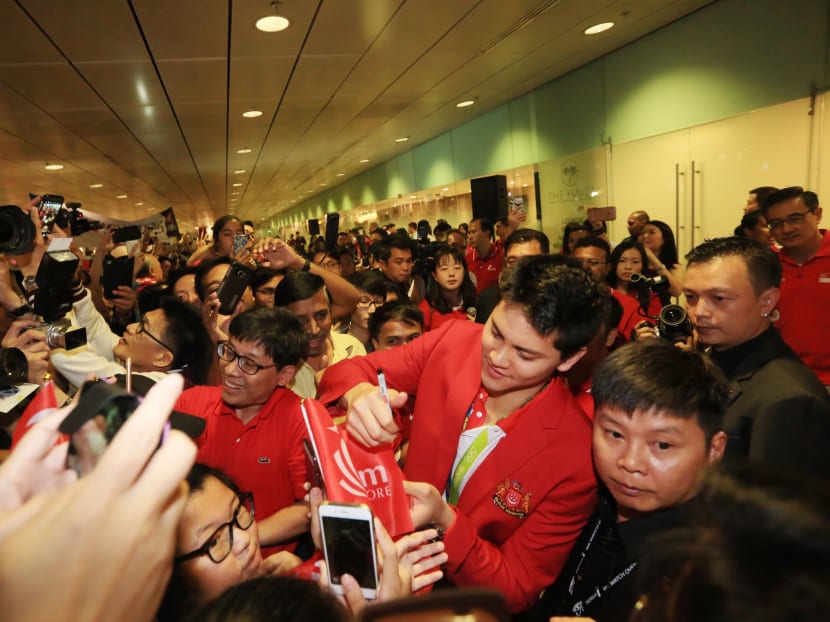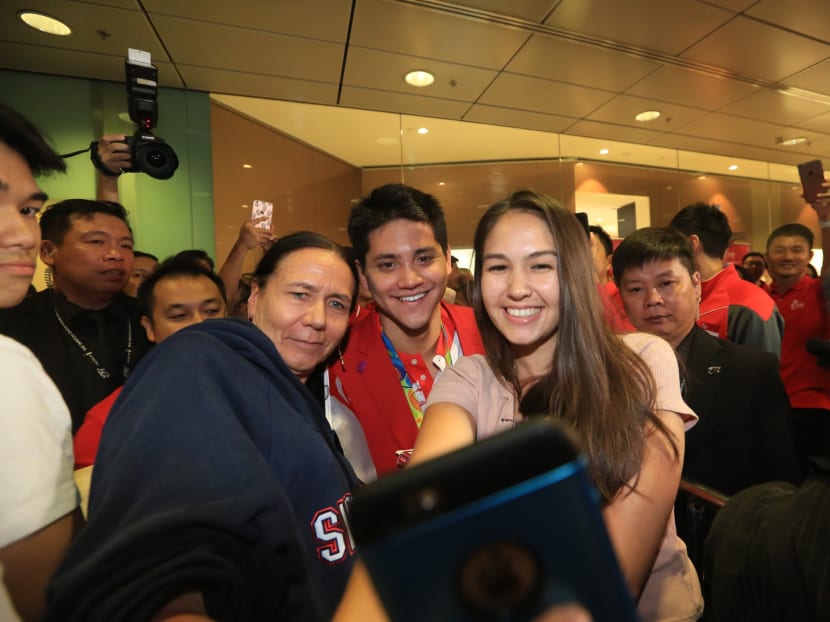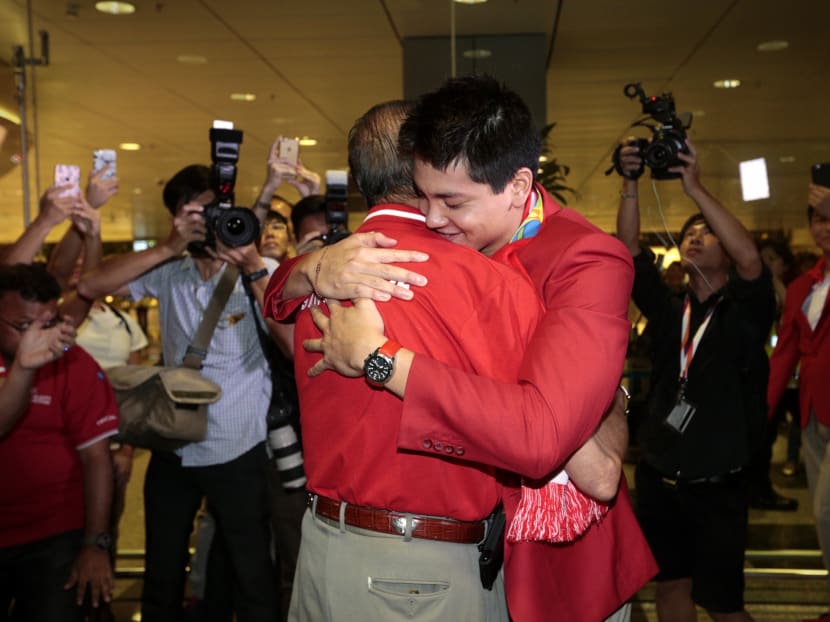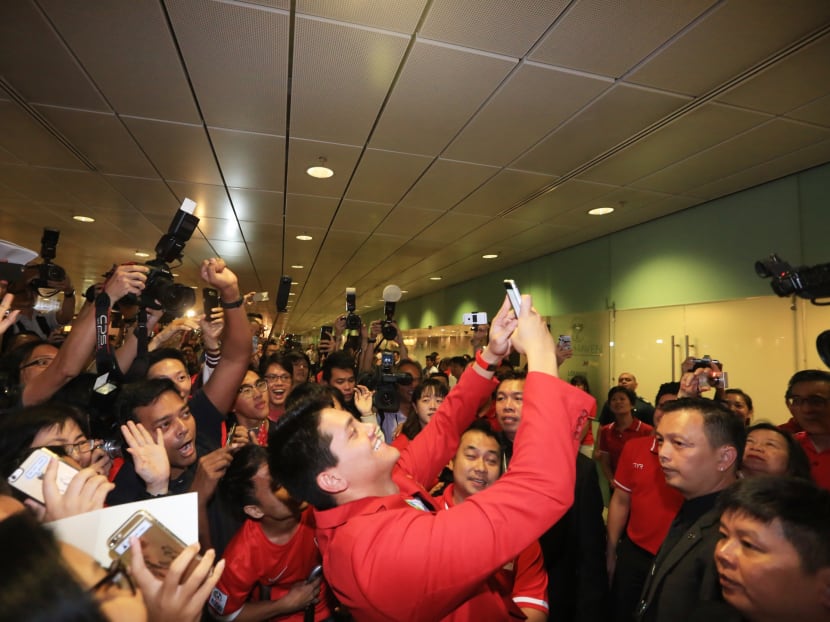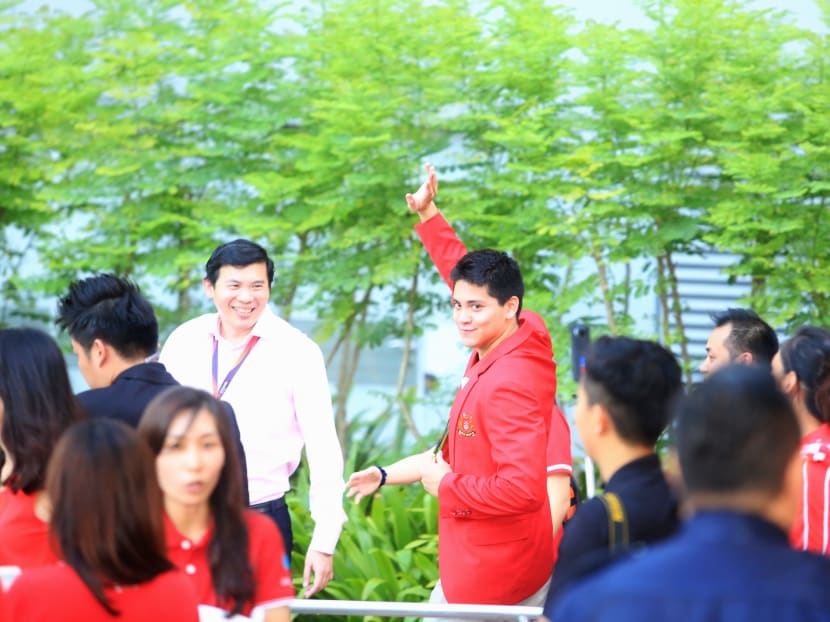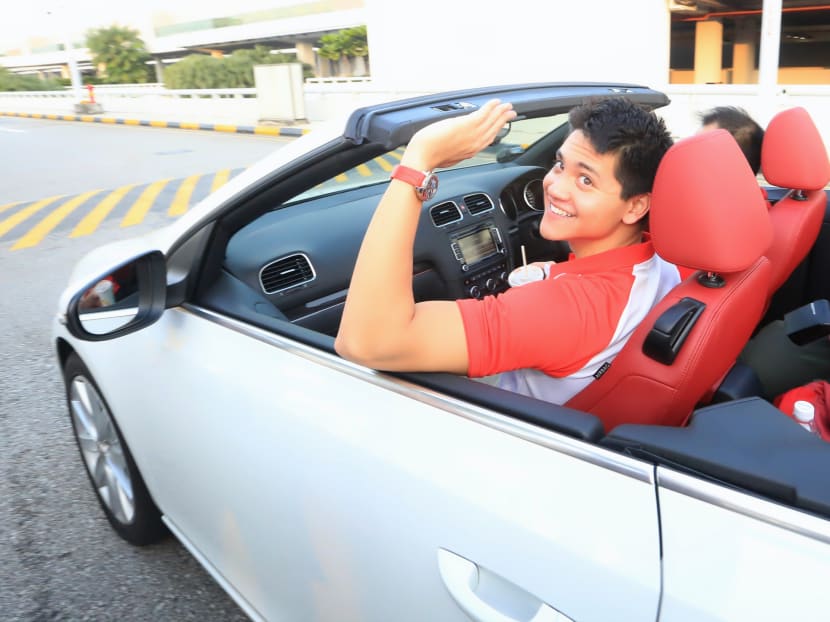 SINGAPORE — Seven years ago, Joseph Schooling left home for the United States as a 14-year-old boy to pursue his dreams of becoming the best swimmer he can be.
On Monday (Aug 15) morning, to glorious fanfare, the Singapore national swimmer returned home an Olympic champion. 
It had been a long journey to the pinnacle of the world's biggest sporting stage, and Singaporeans from all walks of life lauded his feat in Rio de Janeiro, where he outswam American swim great Michael Phelps to win the 100m butterfly gold in a new Olympic record time. More than 500 fans gave up precious sleep time to turn up at Changi Airport Terminal 3 to give Singapore's first-ever Olympic champion a hero's welcome. 
The swimmer's flight, Singapore Airlines Flight 67, arrived shortly after 5.30am. As the plane taxied to its gate, Changi Airport welcomed the 21-year-old with a water gun salute on the tarmac.
Photos: Changi Airport Group
Back at the Arrival Hall, the fans were in a party mood. It did not matter that many of them had to report for work or school in a couple of hours. They waved Singapore flags, banners, and flowers in the air with gusto, and even sang a soulful rendition of Singapore's popular National Day theme song "Home". 
A group of students from Anglo-Chinese School (Independent) — Schooling's alma mater — also huddled together along the snaking line that stretched about 100m from the glass doors through which the swimmer eventually exited. As a tribute to their old boy, they broke out in the school's song and chanted the school's motto, "The best is yet to be".
The crowd went wild from the first sighting of Schooling, whose short walk to the glass door was interrupted incessantly by fellow passengers asking for selfies and autographs. Fans started chanting "Joseph  ... Joseph ... Joseph!" in unison as his beaming mother, May, walked behind him. 
Joseph went first into the receiving arms of his 68-year-old father, Colin, who did not make the trip to Rio due to poor health at the time. Father and son were locked in a long and emotional embrace. 
"Thank you Singapore, this one is for all of you. I love you all, I really do," said Schooling in a short address that was drowned out by cheers from the crowd. "Thank you everyone for being here so early in the morning. This is not just for me, but for you." 
Wearing his Olympic gold medal and a garland of flowers around his neck, Schooling then spent the rest of the one-and-a-half hours mingling with the crowd, signing autographs and taking selfies. 
After an almost 30-hour flight from Rio de Janeiro to Singapore, the bleary-eyed young man slowly made his way through the scrum. He was the most obliging hero, attending to as many requests as he possibly could with no sign of impatience.
Nine-year-old Kevin Liu from Catholic High School (Primary), managed to get Schooling's autograph on a Singapore flag and passed him a huge card that he had made for him.
"I am very, very, tired because I didn't sleep well as I was nervous about meeting Joseph," said Kevin, who headed straight to school after meeting his hero. "What I like about Joseph is his perseverance and determination, and that he never gives up. I play softball and I swim too, and I am inspired by Joseph to be a national athlete one day."
Mr Razif Osman, 36, an engineer, said: "I can't wait to give Schooling a welcome befitting of a national hero. He's done the country proud, and as you can see from the crowd here so early on a Monday morning, he has truly impacted and inspired us."
Fans like Ms Janelene Leong and Ms Kitt Leong turned up before 5am at Changi with a huge bouquet of flowers for the swimmer. They had to be at work at 8am, and said they only had a couple of hours of sleep because they were ''too excited''.
When Schooling finally made his way to the car park, he was whisked away in a white cabriolet by Singapore Swimming Association officials, where he was taken to Tanah Merah Country Club for a get-together with his family and close friends — including best pal and national swimmer Teo Zhen Ren. He finally reached his home in Marine Parade two hours later, and took an hour-long nap before leaving for Parliament to sit in for a motion by the Government to congratulate him and formally recognise his achievement.
After a whirlwind day, sleep was the only thing on his mind.
"If I could do something now, I want to catch up on sleep," said Schooling, with dark rings around his eyes but still bearing his trademark boyish grin. "It has been non-stop today. I just want to hang out with my parents and have some alone time."