IKEA to stop providing plastic bags
SINGAPORE — In an effort to get shoppers to use fewer plastic bags here, a major retailer has decided to stop providing them in stores.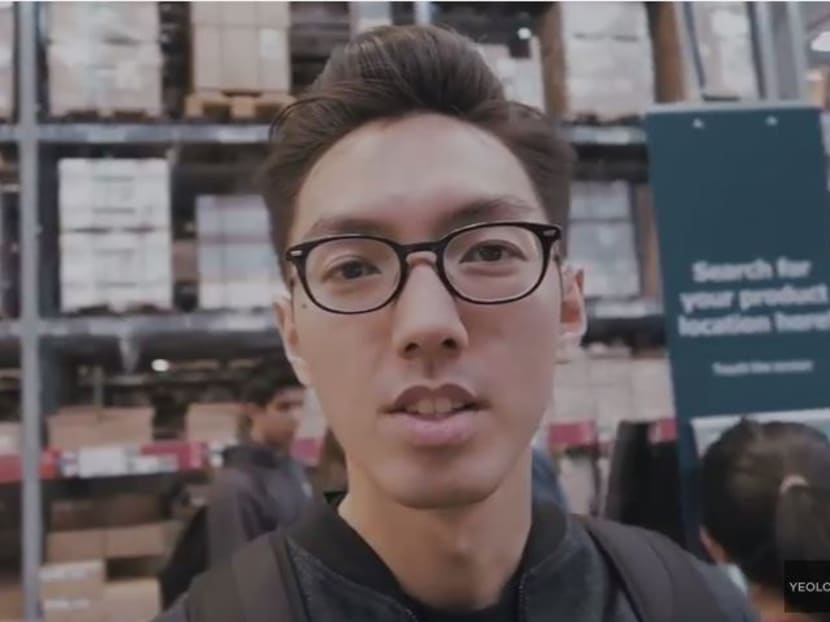 SINGAPORE — In an effort to get shoppers to use fewer plastic bags here, a major retailer has decided to stop providing them in stores.
Come March, customers visiting Swedish furniture giant IKEA at both its Alexandra and Tampines outlets will either have to bring their own bags or purchase its blue reusable bags for their shopping.
The prices of the reusable bags have been reduced to S$0.90 for the large ones and S$0.30 for smaller versions, down from S$1.20 and S$0.60 respectively.
Said its Managing Director Christian Rojkjaer: "This initiative is the next natural step for us to further reduce the use and consumption of disposable plastic bags in Singapore and, at the same time, support change in people's everyday behaviour for a positive sustainable impact for the environment."
In 2007, IKEA became the first retailer here to charge for plastic bags.
Proceeds from the 18 million plastic bags sold since the start of the initiative have been donated to the World Wide Fund for Nature (WWF) to boost eco-education programmes.
While some retailers have moved to encourage shoppers to use fewer plastic bags, they remain a step away from ceasing to provide them altogether.
In the retail environment here, "shoppers still expect retailers to provide plastic bags for their purchases", a spokesperson for Dairy Farm Singapore, which manages Cold Storage supermarkets, noted. "While we will continue to encourage shoppers to either bring their own reusable bags or purchase reusable bags at the checkout counters, there are no plans at this point to not provide customers with plastic bags," she added.
At NTUC FairPrice, a scheme that provides a S$0.10 rebate to customers who bring their own bags, for purchases of at least S$10, has saved about five to six million plastic bags annually.
"We are seeing an increasing number of customers bringing their own bags but we acknowledge that it is a habit that will take time to nurture," said Mr Koh Kok Sin, Chairperson of NTUC FairPrice's Green Committee.
The supermarket chain has also started dedicated checkout lanes for customers who bring their own bags or who do not need them at two stores: City Square Mall and myVillage at Serangoon Garden.
"We will consider including more of such lanes in future in other stores depending on the customer response," Mr Koh said.
Mr Jose Raymond, the Singapore Environment Council's Executive Director, noted that "cost and convenience are both facets of everyday life in Singapore that are difficult to compromise on".
Further, some shoppers may feel it is necessary to obtain plastic bags so that they could bag their domestic rubbish before disposal, he added.
If an IKEA plastic bag is used at home for bagging rubbish, Mr Rojkjaer felt that at least it has served another purpose.
"But I'm more nervous about the disposable bags that doesn't end up as garbage bags, but in all the other places where they tend to end up in but shouldn't — in the sea, in parks and so on," he added.
A "workable strategy", Mr Raymond felt, would be to take into account a certain level of plastic bag usage, while focusing on eliminating wastage.
"This is where retailers can play a part — by cutting down on the provision of bags that are not viable for rubbish disposal, for example those that are too small or thin.
"Instead, retailers should look at giving out bags of a certain size and thickness that will see an extended life cycle use," he added.
At IKEA, the move to stop supplying plastic bags in Singapore "took a bit longer" as compared to stores in Thailand and Malaysia, said Mr Rojkjaer.
In Thailand, IKEA had opened last November without the provision of plastic bags, while the Malaysia store stopped supplying them last year, with customers being "more forgiving than we thought they would be", he noted.
To prepare customers here on the move, signs will be put up in both stores a month before the new measure kicks in.
"I think the Singapore consumer are more wealthy, on average. With wealth, comes demand and a requirement for services and a better lifestyle. That's why, together with our customers, we want to change this way of thinking … in which we will be better off in the long term," Mr Rojkjaer said.