Illegal pet advertisements rife on online platforms: ACRES
SINGAPORE — Illegal pet advertisements are rife on online platforms, a six-month undercover operation conducted by the Animal Concerns Research and Education Society (ACRES) has found.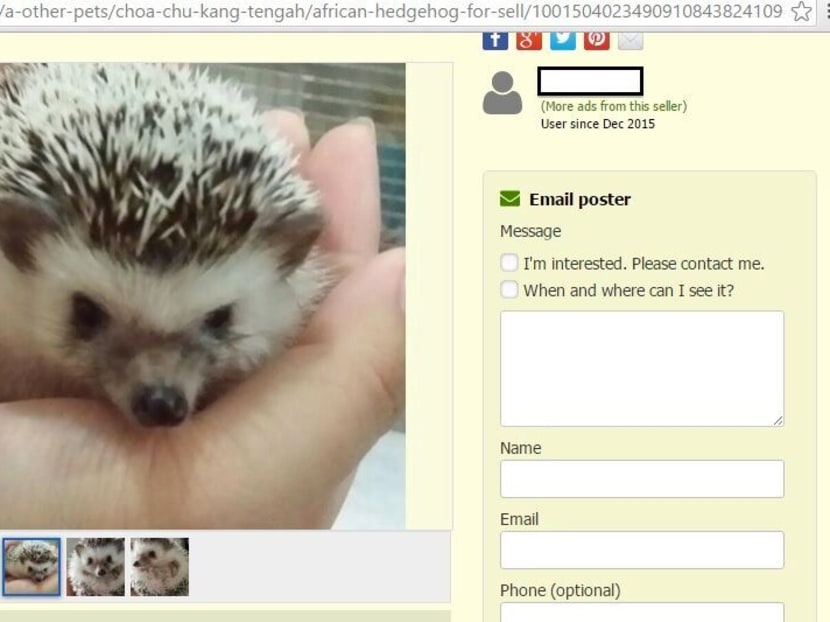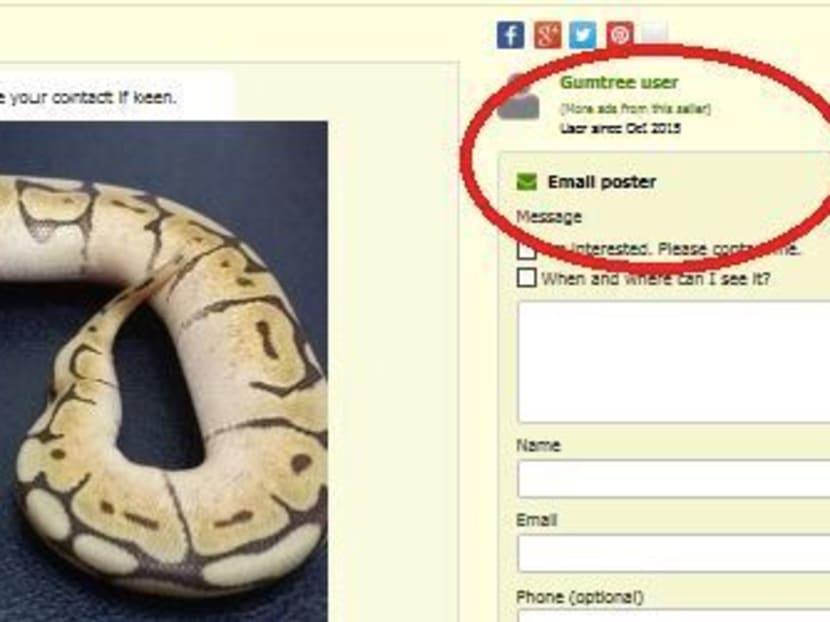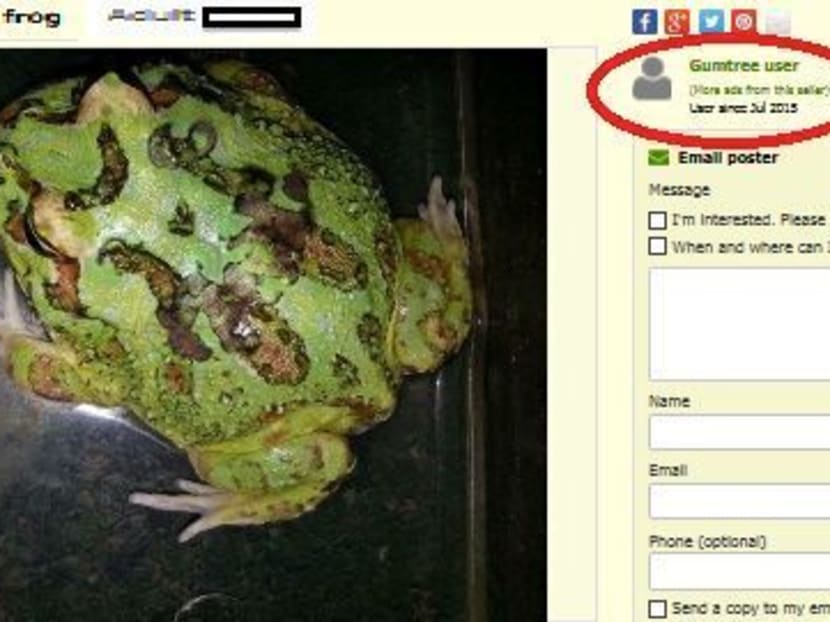 SINGAPORE — Illegal pet advertisements are rife on online platforms, a six-month undercover operation conducted by the Animal Concerns Research and Education Society (ACRES) has found.
Over six months, from June to the middle of this month, ACRES found more than 150 advertisements for exotic animals such as tiger cubs and an axolotl — a type of salamander — on websites such as Gumtree Singapore and Locanto Classifieds. 
Among 17 sellers randomly contacted by ACRES, 14 responded. They had bred the animals at home or smuggled them in by air, or via the land checkpoints, revealed ACRES at a media conference today (Dec 21). 
Responding to tip-offs from the public, ACRES had also staked out illegal wildlife transactions arising from 156 illegal pet online advertisements. Joint sting operations with the Agri-Food and Veterinary Authority (AVA) netted animals such as sugar gliders and an Asian Leopard Cat.
This is the first time ACRES has conducted an operation against such advertisements. ACRES director of advocacy Mr Tan En, 30, said: "When the members of the public see these advertisements, they might think it is legal and acceptable to keep these animals as pets."
Gumtree had the highest number of illegal pet advertisements on its platform, with 100 such advertisements.  This was followed by 33 on Locanto Classifieds, 14 on SPH Online Classifieds, six on Carousell, two on Adpost.com Classifieds, and one on ChaosAds.
ACRES has reached out to Carousell and SPH Online Classifieds to look at how to stop such advertisements from being placed.
When contacted by ACRES, Singapore Press Holdings (SPH) immediately removed the illegal pet advertisements from their platform. 
Head of SPH's Corporate Communications Ms Chin Soo Fang said: "Such ads are not allowed and it is unfortunate that some have slipped through our vetting. 
"We will step up vigilance and work with ACRES to stop the online illegal wildlife trade."
Carousell also removed these advertisements, and approached the AVA for help on curbing the placement of these advertisements on their platform. A spokesperson from Carousell said the company removes listings of illegal wildlife on its marketplace systematically through "a content moderation process". 
"Our community members are encouraged to flag products and users who don't abide by our guidelines, and they are also able to write in to us if a matter requires urgent attention so that our team can take appropriate action."
ACRES is still trying to engage Locanto and Gumtree on the matter. 
In addition to strengthening the content management of online advertising platforms, ACRES proposed the use of wildlife sniffer dogs to detect live animals in vehicles arriving at the Woodlands and Tuas Checkpoints, and at the baggage retrieval areas in Changi Airport terminals.
Smugglers are more likely to exhibit "nervous behaviours" when the dogs are placed at security checks, said Ms Noelle Seet, who heads the ACRES Animal Investigation Unit, at the media conference.
"Otherwise you notice a lot of people do smuggle things in, and they just pass through (these checks). It may not be 100 per cent effective, but it can act as a deterrent," she added.
The public is also encouraged to inform ACRES and AVA of illegal pet advertisements, whether online, in shops, or by individual. 
According to the AVA, about 60 illegal animals were seized in 2013. 
Under Chapter 92A of the Endangered Species (Import and Export) Act, anyone caught posting an advertisement or offering for sale scheduled species that are imported without a permit can be fined S$50,000 for each scheduled species up to S$500,000, or jailed for up to two years, or both.