More jobs created despite dip in inbound investments last year: EDB
SINGAPORE — The Republic attracted S$9.4 billion in inbound investments last year, about 18 per cent lower than the amount secured in 2015.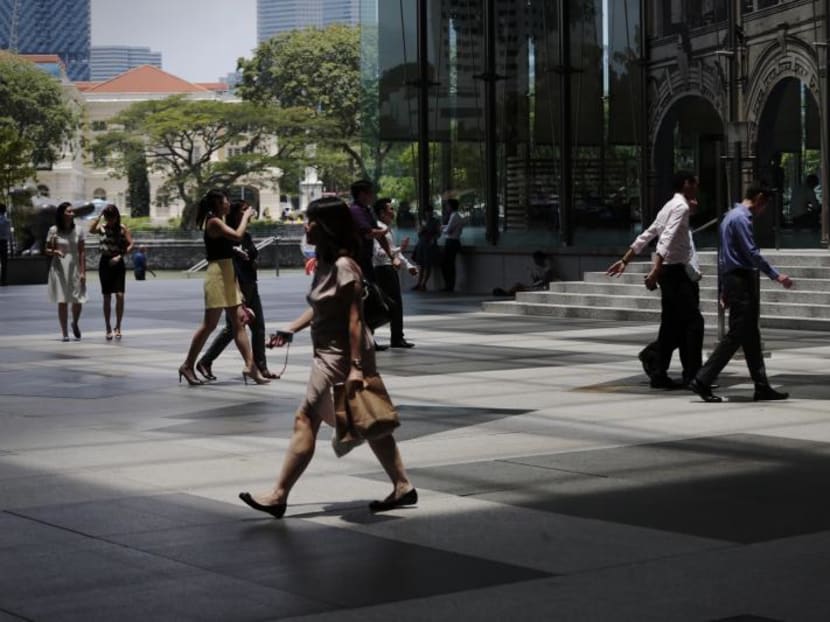 SINGAPORE  — The Republic attracted S$9.4 billion in inbound investments last year, about 18 per cent lower than the amount secured in 2015. 
But despite the fall in the level of investments, more jobs were created, with 20,100 openings — almost 20 per cent higher than 2015 — expected from the projects when they are fully implemented. 
In the coming year, the investment commitments are expected to be comparable to those of last year, and the projects are forecast to generate between 19,000 and 21,000 jobs, the Economic Development Board (EDB) said on Thursday (Feb 2).  
In its Year 2016-In-Review report, the EDB noted that the investment commitments last year met or exceeded its forecasts for all indicators. 
"These results reflect the continued confidence of global companies in Singapore as a strategic location in Asia to drive growth and innovation of their businesses," said the EDB, adding that it will continue to "capture opportunities in growth sectors to generate sustained growth and create good jobs for Singaporeans". 
Singapore secured S$11.5 billion in inbound investments in 2015. The 2016 figure — which was at the upper end of the EDB's forecast of between S$8 billion and S$10 billion — marks the fourth consecutive year of decline in Fixed Assets Investments (FAI) into Singapore, with the investment totals for 2014, 2013 and 2012 at S$11.8 billion, S$12.1 billion and S$16 billion, respectively.
Total Business Expenditure Per Annum (TBE) last year came in at S$8.3 billion, exceeding the EDB's forecast of S$5.5 billion to S$6.5 billion, partly due to large-scale shipyard projects committed. 
This year, TBE is expected to return to earlier levels, as these projects have long investment cycles and will not recur in the near future, the EDB said. 
EDB managing director Yeoh Keat Chuan reiterated that the amount of inbound investments last year is in keeping with the "medium term sustainable levels" for Singapore. The Republic is attracting its fair share of investments and remains competitive, he said. 
Nevertheless, EDB chairman Beh Swan Gin suggested that the years of stellar double-digit multi-billion-dollar investments were a thing of the past. He noted that, in 2007 and 2008, FAI was more than S$17 billion a year because of large petrochemical investments in Jurong Island. 
"We don't have that much land, so I don't think we can continue to expect to have this type of big investment. So the S$8 billion to S$10 billion (range) is what we believe to be sustainable for the medium term," he said.
Mr Beh noted that the volume of global trade this year is expected to grow, compared with last year, while commodity prices have stabilised. These are all "fairly positive signs that the global economy is stable", and there should be no reason for doom and gloom, he said. 
Still, there are risks in the external environment, including policy changes in the United States under the Trump administration, he cautioned. 
On EDB's 2017 forecast for inbound investments, UOB economist Francis Tan said it took into account the lacklustre performance of the domestic manufacturing sector in recent years, and the uncertainty in the US. 
"The forecast (of S$8 billion to S$10 billion) is safe to stay, even for the next three years," he said. 
CIMB private banking economist Song Seng Wun reiterated that the fact that companies are still coming to Singapore — despite its relative high cost and the subdued global growth — underlines the Republic's attractiveness as an investment destination. 
"It seems the number of investments is stabilising to a more sustainable level without adding pressure on the resources and labour here. We are now looking at quality investments rather than headline investments," he said. 
The EDB said it will seek to consolidate Singapore's position as a high-value manufacturing base by "anchoring lead adopters of advanced manufacturing in Singapore, while building up an ecosystem of suppliers and enablers to develop technologies and solutions". 
The EDB will also partner other government agencies to ensure a pipeline of fresh graduates and mid-career entrants for the manufacturing workforce.