Insurance agent found guilty of bribing Indonesian Embassy official over performance bonds for maids
SINGAPORE — Three Singaporeans were found guilty after a trial on Wednesday (April 28) of multiple bribery offences in relation to performance bonds linked to the employment of Indonesian domestic workers here.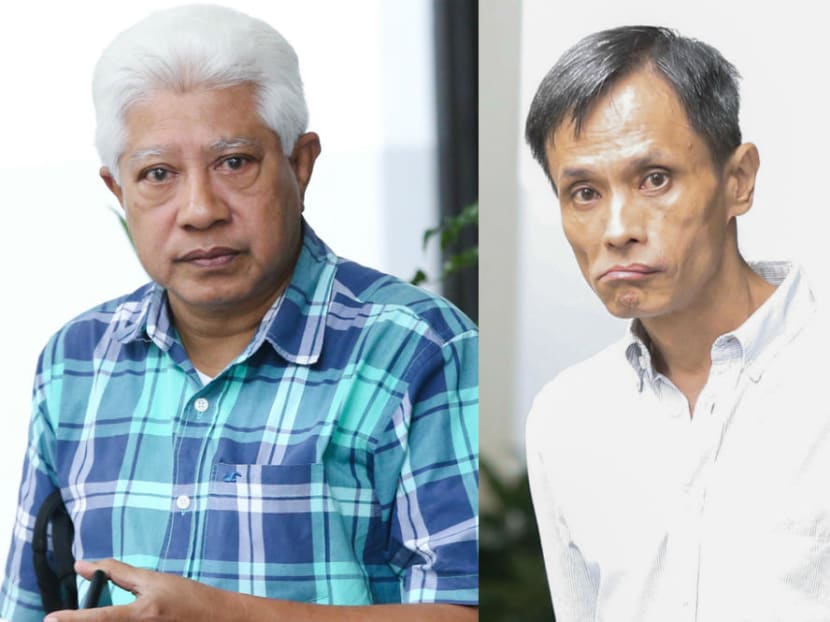 James Yeo Siew Liang shared his S$125,000 commission with four others
This included the Indonesian Embassy's then-labour attache who helped to accredit Yeo's insurance companies to sell performance bonds
Employers of domestic workers have to pay S$70 for each bond and insurance agents receive 45 per cent of the premium
The labour attache looked for companies who would give him a cut of the premiums in exchange for accreditation
SINGAPORE — Three Singaporeans were found guilty after a trial on Wednesday (April 28) of multiple bribery offences in relation to performance bonds linked to the employment of Indonesian domestic workers here.
They were insurance agent James Yeo Siew Liang, 50, who worked for AIG Asia Pacific Insurance and Liberty Insurance; freelance translator Abdul Aziz Mohamed Hanib, 65; and corporate development director Benjamin Chow Tuck Keong, 57.
Prosecutors had argued that the performance bonds, introduced by the Indonesian Embassy in February 2018, was potentially a lucrative insurance business given that more than 120,000 Indonesian maids are employed in Singapore currently. 
This is because employers have to pay a S$70 premium for each bond guaranteed by insurers for an employment contract.
Agents of accredited insurers would then be paid 45 per cent of the premium for each bond.
Yeo was convicted on Wednesday of 18 corruption charges. These were for handing over S$71,200 in gratification meant for an Indonesian Embassy official via translator Abdul Aziz Mohamed Hanib and bribing Abdul Aziz with about S$21,400.
Abdul Aziz was similarly convicted of 18 corruption charges in relation to the above.
Yeo hoped that by bribing the Indonesian Embassy's labour attache, Mr Agus Ramdhany Machjumi, he would favour AIG and Liberty Insurance for accreditation as Mr Agus oversaw the accreditation of insurers for the performance bonds.
Mr Agus had earlier tasked Abdul Aziz to look for insurance companies or agents who would agree to give them a share of the premiums collected in exchange for accreditation. 
Mr Agus, however, was not among those charged. 
CNN Indonesia previously reported the Indonesian Ministry of Foreign Affairs as saying that Mr Agus had been sent back to Jakarta.
"We have received the information and have taken internal action," Mr Lalu Muhammad Iqbal, the ministry's director for overseas citizen protection, said then.
BRIBES GIVEN IN CASH STUFFED IN AIR SICKNESS BAGS, ENVELOPES
Abdul Aziz did not know any insurance agents so he approached his friend, Samad Salim, for help. Samad then asked his friend Chow, who in turn found Yeo.
Chow, who was working at bio-organic solutions company Alpha Process Solutions, was found guilty of a single charge of abetting Abdul Aziz to solicit gratification.
Yeo agreed to share his commissions with Mr Agus, Abdul Aziz, Samad and Chow. Mr Agus then accredited AIG and Liberty Liberty.
Between February and June 2018, the two insurers issued more than 5,700 performance bonds. Yeo then gave a share of his commissions, totalling around S$125,000, to the other four men.
All the payments were made entirely in cash stuffed in air sickness bags and envelopes, and no records were kept.
Yeo passed the S$71,200 to Mr Agus through Abdul Aziz in eight separate sums that ranged from S$2,211.60 to S$15,400. 
Mr Agus received 20 per cent of Yeo's commission, Abdul Aziz and Yeo each took 6 per cent while Samad received 1.5 per cent. Samad has not been charged in court yet.
Meanwhile, Abdul Aziz was also convicted of another charge of attempting to seek bribes for Mr Agus in March 2018 from two individuals representing Tokio Marine Insurance Singapore so that the insurer would be accredited as a provider of the performance bond.
The Tokio Marine representatives were asked to give a 40 per cent commission on each performance bond sold in exchange for favour shown to their company. They turned this down.
In convicting the three men, District Judge Ong Luan Tze noted that they all had chosen to remain silent when called upon during the trial to testify although they had given confessions in numerous statements to the police. 
While Abdul Aziz and Yeo challenged the statements during the trial, the judge found that they had been voluntarily made and were credible.
They will return to court for mitigation and sentencing on July 14, and remain out on bail.
For each corruption charge, they could be fined up to S$100,000 and jailed up to five years.
Yeo was represented by lawyer Chia Boon Teck while Abdul Aziz was defended by Mr Andre Jumabhoy and Mr Wong Thai Yong. Chow did not have legal representation.