IT engineer admits stealing hand sanitiser, wireless access points from NTU classrooms
SINGAPORE — A few years after graduating from Nanyang Technological University (NTU), Tung Chi Kit went back three separate times to steal various items worth almost S$5,000 in total.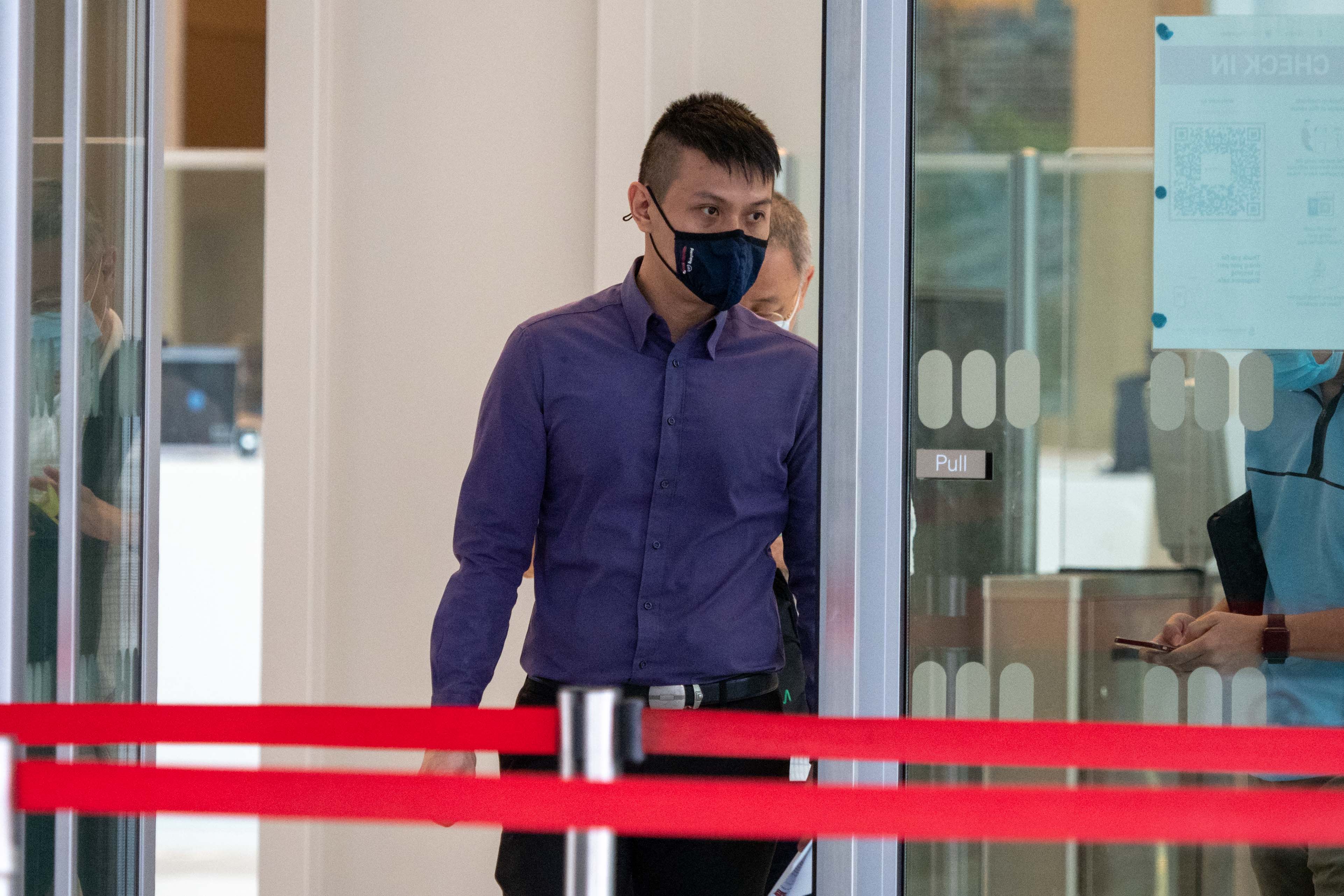 After graduating, Tung Chi Kit went back to his university to steal items from classrooms
This happened on three separate occasions from 2019 to 2021
A judge called for a report to assess if he is suitable for a community-based sentence
SINGAPORE — A few years after graduating from Nanyang Technological University (NTU), Tung Chi Kit went back three separate times to steal various items worth almost S$5,000 in total.
These included wireless access points, computer monitors, bottles of hand sanitiser and packets of wet wipes.
Tung, who worked as an IT solutions engineer at the time, pleaded guilty on Tuesday (March 8) to one count of theft. Two other charges of theft in a dwelling will be taken into consideration for sentencing.
District Judge Kamala Ponnampalam called for a report to assess the 32-year-old Singaporean's suitability for a mandatory treatment order — a community sentencing option offered to offenders suffering from mental conditions that contributed to the offence.
Tung and his lawyer told the court that he has been seeking treatment at the Institute of Mental Health (IMH) after experiencing "some mental issues" and suicidal tendencies.
He graduated from the university in 2016.
STOOD ON TABLES TO STEAL DEVICES
The court heard that he first stole three HP computer monitors, each valued at S$300, from NTU classrooms in December 2019.
He struck again more than a year later, taking two wireless access points from classrooms in February last year.
The following month, he drove to the university campus on the evening of March 29 and parked his car at the North Spine building. He went to an empty classroom on the fifth floor, stood on a table and unscrewed the nuts securing a wireless access point fixed on the ceiling.
He then kept the device, with its attached rack and ethernet cable, in a bag. He also stole a pack of opened wet wipes from the classroom before leaving.
On his way out of the building, he took four bottles of hand sanitiser placed along the corridors.
He then drove to the South Spine building, went to a first-floor classroom and stood on a chair to steal more wireless access points.
He forcefully pulled the device secured to the metal bars on the classroom's false ceiling, slightly damaging the bars and ceiling. An NTU term contractor later repaired them.
Tung went to an adjacent classroom to steal another packet of wet wipes before leaving.
The authorities recovered all the items except the bottles of hand sanitiser. Tung has made restitution for them amounting to S$32.
Court documents did not state why he committed the offences.
STOLE 'FOR HIS OWN BENEFIT'
State Prosecuting Officer Lim Yeow Leong sought two to four weeks' jail, saying there were aggravating factors such as Tung's premeditation and his recalcitrance in going back on three occasions.
The prosecutor told the court that the wet wipes and sanitiser had been provided by NTU to sanitise the surroundings due to the Covid-19 pandemic, but Tung stole them "for his own benefit".
Even though he did not have prior convictions, the prosecutor argued that he should not be seen as a first-time offender since his offences took place over 16 months, among other factors.
In mitigation, Tung's lawyer Kalaithasan Karuppaya urged District Judge Ponnampalam to impose a community service order or a fine, or call for a mandatory treatment order report.
Mr Karuppaya said that Tung is "actively seeking help" in IMH "to assist in urges he may be experiencing", and that he pays for his family's daily household expenses.
The lawyer added that Tung does not make excuses for what he did and his actions "were a moment of folly and recklessness".
Those convicted of theft can be jailed for up to three years or fined, or punished with both.