Jail, 8-year driving ban for driver who caused motorcyclist's death by turning into his path in Yishun
SINGAPORE — A 34-year-old man was jailed for 15 weeks on Friday (July 22) for fatally colliding with a motorcyclist along Yishun Ring Road almost two years ago.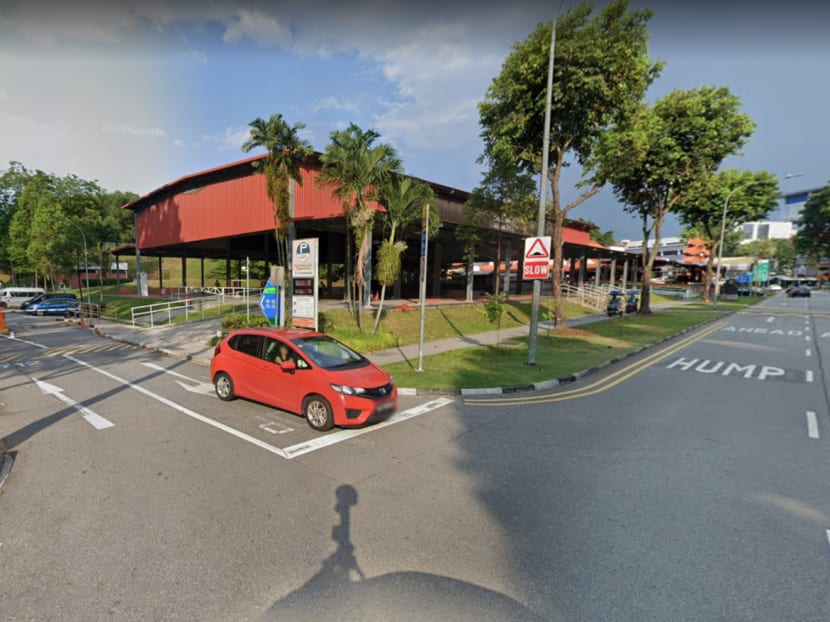 Teo Kai Xiang, 34, will be filing an appeal against his sentence
He failed to give way to an approaching motorcyclist when making a right turn at a non-signalised T-junction in Yishun
He collided with the biker who died nearly 12 hours later
SINGAPORE — A 34-year-old man was jailed for 15 weeks on Friday (July 22) for fatally colliding with a motorcyclist along Yishun Ring Road almost two years ago.
Teo Kai Xiang was making a right turn into a non-signalised T-junction when he failed to give way to Leong Chee Kiong, 50, who was riding towards him.
Leong, a Malaysian, died from his injuries nearly 12 hours after the accident.
Teo was also sentenced to an eight-year ban from holding or obtaining all classes of driving licences, which is mandatory in such cases involving a death. The ban will take effect upon his release from prison.
His lawyer, Mr Sunil Sudheesan, told the court that he will be filing an appeal against the jail term. Teo remains out on bail in the meantime.
He pleaded guilty to one count under the Road Traffic Act of causing Leong's death by driving without reasonable consideration for other road users.
A second charge of causing Leong to hit a stationary car was taken into consideration for sentencing. No injuries arose from this incident.
6 TO 8 SECONDS TO SEE VICTIM
The court heard the fatal collision happened around 11.30am on Nov 1, 2020.
Teo was driving on the first lane of a two-lane road along Yishun Ring Road towards Yishun Avenue 5. He then turned right onto a T-junction leading to an open-air car park of Block 165 Yishun Ring Road.
He did not come to a complete stop when checking for oncoming vehicles before negotiating the right turn, Deputy Public Prosecutor (DPP) Gladys Lim told the court.
He ended up colliding with Leong, who veered to the left on his motorcycle before crashing into the front of a stationary car at the car park exit.
Teo alighted to check what had happened and saw Leong lying down on the road, facing up.
DPP Lim said that just before the collision, the driver of the stationary car had noticed an unknown object coming towards his vehicle from the right before he felt a hard impact on the front of his car.
Leong was taken to Khoo Teck Puat Hospital and arrived in an unconscious state.
He underwent emergency surgery after suffering a traumatic brain injury, a rib fracture and multiple facial fractures. He was pronounced dead at 11pm, nearly 12 hours after the collision.
An autopsy report stated that he died from a head injury consistent with a motor vehicle collision, but the report made no specific finding on whether Leong was run over by a vehicle.
A collision configuration, speed and visibility analysis report, prepared by the Health Sciences Authority, stated that the calculated projection speed of Leong's motorcycle was 32km/h to 44km/h.
DPP Lim told the court that it was "unlikely" Teo's view of the motorcycle would have been completely obstructed.
He would likely have had six to eight seconds to see Leong, and at the very least, four seconds, the prosecutor said.
The unobstructed distance of the curved road along Yishun Ring Road towards Yishun Avenue 2 would be about 65m to 89m upstream from the right turn that Teo made, DPP Lim added.
Mechanical inspectors found no evidence of any mechanical failure to Leong's or Teo's vehicles that could have caused or contributed to the accident.
REMORSEFUL AND APOLOGETIC
On Friday, DPP Lim sought at least five months' jail while the defence counsel asked for four to six weeks' imprisonment instead. Both agreed to the mandatory eight-year driving disqualification.
Mr Sudheesan argued that Teo had approached the T-junction at a low speed, having driven over a significantly sized hump immediately before turning right into the car park.
Around the end of last year, a "new sizeable hump with speed regulating strips" was laid on the same stretch of road where the incident occurred, he added.
"We humbly suggest that the new built-in feature on the road is indicative that our authorities recognise the dangers of vehicles, especially motorcyclists, approaching the bend at high speeds and have therefore put in place interventionist features to mandate that vehicles slow down as they approach the bend," Mr Sudheesan told District Judge Salina Ishak.
The lawyer further argued that Teo had checked for oncoming traffic from the opposite side of the road and the car park entrance, signalled his intention to turn right before reaching the T-junction, and ascertained that it was safe to turn right.
As for Leong's speed, Mr Sudheesan said that the estimated projection speed served only as an indication.
"Pertinently, there are factors, including any brakes applied by the motorcyclist if the motorcyclist had been travelling at a high speed that could have affected the estimated projection speed," Mr Sudheesan added.
These aside, Teo was remorseful and wanted to apologise to the court and Leong's family for his negligence, the lawyer said. He had an unblemished driving record for more than 12 years before causing the accident.
For his offence, Teo could have been jailed for up to three years or fined up to S$10,000, or punished with both.