Jail for man caught by TransCom officer looking at upskirt video he took of classmate
SINGAPORE — He had tried seven times within half an hour to take an upskirt video of his female classmate during a group discussion.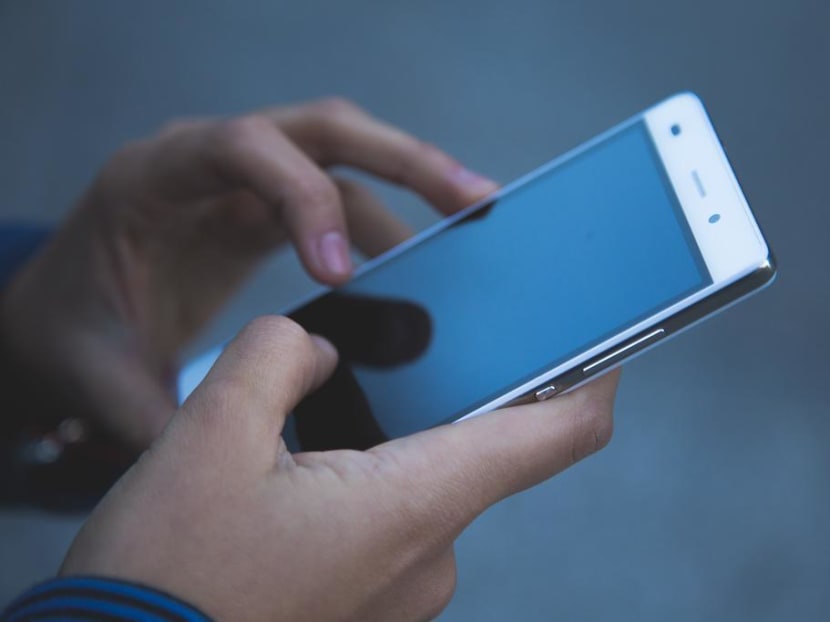 Royston Kesavan pleaded guilty to insulting a woman's modesty
He tried seven times to secretly film under a classmate's skirt
A TransCom officer caught him viewing a video on the MRT
SINGAPORE — He had tried seven times within half an hour to take an upskirt video of his female classmate during a group discussion.
Royston Kesavan then watched the footage again while on an MRT train home. This time, an officer from the police's Public Transport Security Command (TransCom) caught him red-handed.
The officer later found seven videos of the victim in the deleted folder of his mobile phone.
Kesavan, 40, a married man, was sentenced to six weeks' jail on Wednesday (March 10) after pleading guilty to a single charge of insulting a woman's modesty.
He was a master's student in health administration at the Parkway College of Nursing and Allied Health when he committed the voyeuristic offence on Sept 29, 2019.
He had met other classmates in a meeting room at Singapore General Hospital for a group discussion. The victim, who has not been identified, sat opposite him at the table.
Midway through the discussion, Kesavan decided to target her as she was the only person wearing a skirt in the room that day.
His first attempt failed as he had angled his mobile phone camera lens too high, managing to film only her knees and calves. This video lasted two seconds.
He tried several more times to take a video of her inner thighs and underwear, such as by zooming in his lens. On his fourth attempt, the victim inadvertently swivelled her chair and obscured his view.
Each time Kesavan filmed the woman, he reviewed the video, then tried again when he was dissatisfied with the result.
When he tried filming her for the seventh and last time, he managed to get a clear view of her inner thighs.
He later took an eastbound train on the East-West Line, where Special Constable/Sergeant Krishna Vicknesh Ganesan nabbed him viewing one of the videos again.
The TransCom officer then asked him to step out of the train at City Hall MRT Station.
Reluctant to hand over his Samsung S10 Plus device, Kesavan instead gave the officer his spare Samsung phone. But he eventually handed over the first one.
The officer checked the gallery but was unable to find any incriminating videos. He then checked through the deleted folder and discovered the seven upskirt videos.
Kesavan admitted to taking them and was arrested.
No other upskirt videos were discovered in his laptop and spare phone.
PROBATION NOT APPROPRIATE: JUDGE
Deputy Public Prosecutor Phoebe Tan asked for eight weeks' jail. She cited some aggravating factors such as Kesavan using a ubiquitous recording device, as well as the "clear element of persistence".
His lawyer, Mr V Ramesh from Tito Issac & Co, asked for probation to be considered despite his age.
But District Judge Adam Nakhoda found that it was not appropriate in this case, especially as adult offenders need to show an extremely strong propensity for reform or be under exceptional circumstances to get probation.
Mr Ramesh added that Kesavan has an "unblemished personal and professional track record until this" and has promised never to reoffend.
The lawyer also argued that he had deleted the videos "with a view to completely remove them from the system", but the judge questioned why he had watched them again if so.
In sentencing Kesavan, District Judge Nakhoda said: "The persistence in this case was quite extreme. He changed the angle of how he was holding the phone, zoomed in, took longer and longer videos. He was certainly goal-oriented, intent on capturing an upskirt video of the victim."
For insulting a woman's modesty, he could have been jailed for up to a year or fined, or both.