Jail for man who led police on high-speed chase, helped friend extort cash from teen
SINGAPORE — When his friend told him he was extorting money from a teenage boy and was going to collect the cash, Nitesh Naidu Raj Kumar agreed to act as his driver.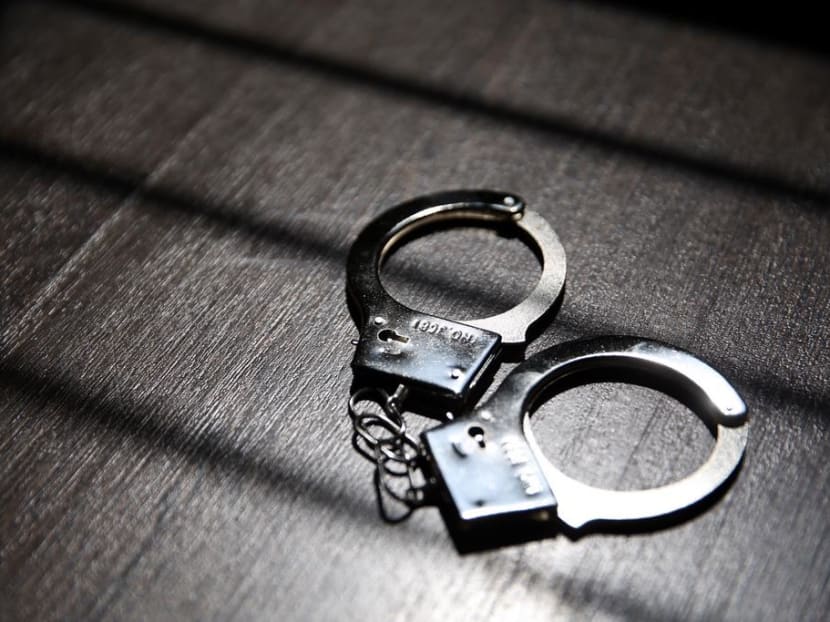 SINGAPORE — When his friend told him he was extorting money from a teenage boy and was going to collect the cash, Nitesh Naidu Raj Kumar agreed to act as his driver.
But when the pair showed up at the meeting point, the police were lying in wait.
What ensued was a high-speed pursuit along the Pan-Island Expressway (PIE) for about 13 minutes.
The duo were later arrested at an open car park, with the S$2,000 they had collected from the victim.
On Friday (April 5), Nitesh was sentenced to four weeks' jail and disqualified from driving all classes of vehicles for two years.
He had pleaded guilty to reckless driving and engaging in a conspiracy with Naveenthiran Thevathas to cause harassment.
Naveenthiran, 21, was sentenced last year to four years' jail and three strokes of the cane for extortion and theft. He had shown up intoxicated in court and was harshly rebuked by a district judge.
THE EXTORTION PLOT
The court heard that Naveenthiran hatched his extortion plot when he came across sex videos of his 17-year-old victim on the mobile phone of his friend, an 18-year-old girl.
It is not clear how the victim and the girl knew each other.
On Jan 17 last year, the girl had passed her mobile phone to a friend for safekeeping, after being detained for investigations for arguing outside Lucky Plaza.
That friend took the mobile phone to Naveenthiran's house.
Naveenthiran unlocked the phone and began reading messages on it. While doing so he came across two videos of his victim and the 18-year-old girl having sex in a bathroom.
He then sent the videos to an accomplice, Chandanee Selvarajoo, 28, before deleting the sent messages to avoid detection.
He conceived the idea of using the videos to "exact revenge, shame the victims and obtain money".
Chandanee's case is still pending.
Naveenthiran then used an unregistered SIM card to send one of the sex videos to his victim's mobile phone, wishing him a "Happy Valentine's Day".
When the victim asked Naveenthiran what he intended to do with the video, he said he wanted to send a copy to the victim's family and post it on Facebook, among other threats.
He also demanded S$50,000 from the victim as he knew the boy came from a well-to-do family.
The victim reported the matter to the police on Feb 14, and prepared S$2,000 in cash.
Police officers were then briefed to conduct an operation to arrest Naveenthiran.
On the evening of Feb 15, the victim asked to meet Naveenthiran to pass him the money. Naveenthiran asked Nitesh for suggestions on a good location to collect the money, and Nitesh suggested Hillcrest Road.
Naveenthiran instructed the victim to book a Grab car to Hillcrest Road, send him a screenshot of the booking and to show up alone. He also told the teenager to share his live location with him for eight hours.
The victim dropped off the money at a small power station at Hillcrest Road, then booked another Grab car to leave.
Nitesh then drove Naveenthiran to the power station in a rented van to pick up the money.
CUT LANES, SPED
Shortly after the pick-up, the pair realised the police were after them, and they fled in the van.
Nitesh sped from Watten Estate Road onto Dunearn Road without stopping to check the traffic. He then abruptly cut across three lanes without signalling, crossed a double white line, entered a slip road and continued to speed down Adam Road.
"His conduct caused numerous road users behind the van to brake abruptly in order to avoid a collision," said Deputy Public Prosecutor (DPP) Shen Wanqin.
While on Adam Road, Nitesh abruptly cut across four lanes without signalling, entered the slip road and continued speeding on the PIE, where there was heavy traffic.
During the pursuit, a police officer repeatedly sounded his horn for Nitesh to stop, which he ignored. He also ignored several traffic light signals.
The officers eventually lost sight of the van on the PIE and decided to stop for safety reasons.
Nitesh eventually parked the van at an open car park at Block 339 Woodlands Ave 1, where the pair was then arrested.
The S$2,000 was seized from the van.
DPP Shen sought four weeks' imprisonment for Nitesh, arguing that he played a crucial role in the conspiracy.
She argued that he demonstrated a high level of culpability as he "engaged in a particularly dangerous manner of driving", and "showed selfish disregard for other road users".
Nitesh has been fined twice before — in 2018 and 2016 — for speeding offences. The prosecutor argued that this showed he had not learnt from his lessons.
In mitigation, Nitesh's lawyer, Mr David Nayar, said that his client's involvement was "peripheral" and that he did not benefit from the crime. Mr Nayar asked for two weeks' jail and a fine instead.
District Judge Toh Yung Cheong agreed with the prosecution, noting that Nitesh could have refused to help Naveenthiran, and that he had chosen to speed.
For engaging in a conspiracy to cause harassment, Nitesh could have been jailed up to six months and/or fined up to S$5,000. For driving recklessly, he could have been jailed up to 12 months and/or fined up to S$3,000.