Johor's chief minister says there are plans to stop buying treated water from Singapore
SINGAPORE — Malaysia's state of Johor may stop relying on the treated water it buys from Singapore, Johor Chief Minister Osman Sapian said on Friday (March 1).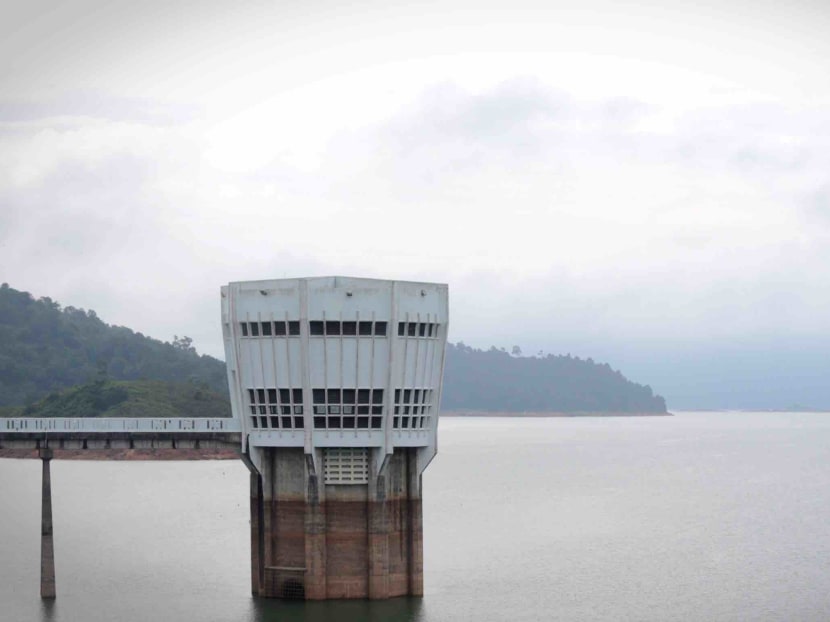 SINGAPORE — Malaysia's state of Johor may stop relying on the treated water it buys from Singapore, Johor Chief Minister Osman Sapian said on Friday (March 1).
He added that there are plans to treat its own water although this is still in the early stages.
In a statement issued by Mr Osman's office at about 5pm that was seen by TODAY, it was mentioned that he made those comments in a speech at the closing ceremony of a two-day Johor government retreat with the Federal Cabinet in Putrajaya. The event was also attended by Malaysia's premier Mahathir Mohamad.
Mr Osman said in Malay: "I would like to touch slightly on the water issue with Singapore. I would like to say that there are plans not to rely anymore on Singapore to obtain treated water that we have been buying from them all these years.
"But this plan is still in its early stages and I cannot reveal further details at this point until we have finalised the plan."
In a statement on March 3, the Ministry of Foreign Affairs (MFA) said that it noted the Johor government's plans to "increase its capacity to produce treated water to meet its own needs".
"This does not affect Singapore's position that all parties, including Johor, must honour the terms of the 1962 Water Agreement, which no party can unilaterally change," the statement added. 
Mr Osman's comments came hours after Singapore's Foreign Affairs Minister Vivian Balakrishnan issued a rebuttal in Parliament on March 1 to Dr Mahathir's comments made the day before on water prices.
Speaking at the MFA's Committee of Supply debate, Dr Balakrishnan said that he is leaving it to Singaporeans to decide whether Singapore has been "fair" or, as Dr Mahathir said, "morally wrong" in the pricing of water.
He pointed out that Dr Mahathir's remarks were a "red herring" which sought to paint Singapore as a "rich nation" paying its poorer neighbour an "unreasonable rate" for water.
He said that Singapore and Malaysia "have chosen different fundamental philosophies of governance and taken different paths of development".
Among other things, Singapore has provided a framework "where all our citizens strive to do our best and can achieve their potential by the dint of our efforts", Dr Balakrishnan added. The country also has a zero-tolerance approach on corruption.
Moreover, Singapore honours its international agreements and commitments.
"I will let Members of the House and fellow Singaporeans outside decide for yourselves whether we have been 'fair' or, to quote Dr Mahathir, whether we have been 'morally wrong'. I think the answer is obvious," Dr Balakrishnan said.
On Thursday, Dr Mahathir said that it did not make sense for a wealthy country such as Singapore to still be buying water from Malaysia at such a low price of 3 sen for every 1,000 gallons.
Speaking at the retreat then, Dr Mahathir said that Singapore has grown rapidly because of Malaysia's supply of water.
THE WATER AGREEMENT
Singapore buys water from Malaysia under water agreements signed in 1961 and 1962. The first expired in 2011 and the second will expire in 2061.
The pacts were guaranteed by the Malaysian government in the Separation Agreement that established Singapore as a sovereign state in 1965.
The 1962 water pact which will lapse in 2061 gives Singapore the right to buy 250 million gallons of water a day (1.14 million cubic metres) from the Johor River.
In return, Johor is entitled to buy back a daily supply of treated water from Singapore, up to 2 per cent of the raw water it supplied.
In 2001, Singapore agreed to Malaysia's proposal of paying 45 sen for raw water (up from 3 sen) until 2061. However, this agreement fell through when Malaysia came back with an even higher asking price — at one point, it rose 200-fold to RM6.25 for 1,000 gallons.