Singapore must keep its doors open to talent: Chan Chun Sing
SINGAPORE — Apart from building a pro-business environment and pursuing ways to foster connectivity, Singapore must remain open to talent, Mr Chan Chun Sing said on Friday (May 4).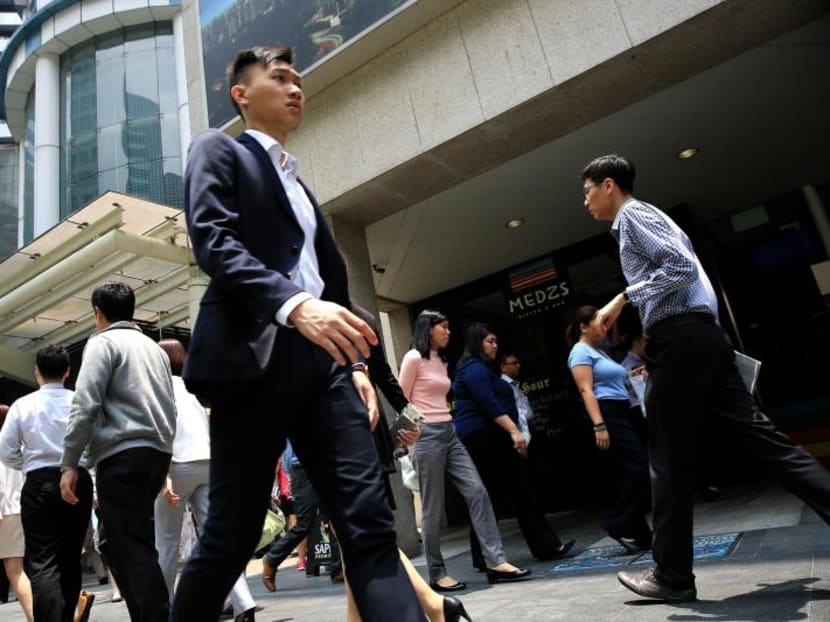 SINGAPORE — Apart from building a pro-business environment and pursuing ways to foster connectivity, Singapore must remain open to talent, Mr Chan Chun Sing said on Friday (May 4).
The need to welcome talent is Singapore's "reality as a small country with no natural resources and a maturing workforce", he said in his first public appearance as Trade and Industry Minister at a luncheon organised by the European Chamber of Commerce (EuroCham).
He noted that Singapore has always "invested significantly" in its people to ensure that the workforce is "competitive and right-skilled", thus allowing higher value-added activities to be brought into the market.
"Moving forward, talent will be an increasingly important part of the economic equation as Singapore embarks on our next phase of growth through the Industry Transformation Maps and transitions into an innovation-driven economy," he said.
He reiterated that there are programmes such as SkillsFuture to help Singaporeans reach their full potential and allow them to go overseas to explore opportunities and build networks in the region.
Even as the authorities build up "the Singaporean core" in the workforce, Mr Chan stressed that the country must continue to attract the best people "to come and take part in the Singapore growth story".
"Foreign labour complements Singaporean workers and brings along relevant skills and create new industries and job opportunities. This is crucial to our longer-term competitiveness, and ensures that we stay relevant to a dynamic region that is fast evolving," he added.
As part of the Cabinet reshuffle announced last week, Mr Chan stepped down as Minister in the Prime Minister's Office to head the Ministry of Trade and Industry. He is also expected to hand over the baton as labour chief to fellow Cabinet Minister Ng Chee Meng.
Last month, Finance Minister Heng Swee Keat told reporters during an interview that Singapore needs to review its foreign manpower policy in the coming years, but the inflow of foreign workers must remain "well-calibrated" to encourage firms to continue improving productivity.
In January, Singapore's central bank chief Ravi Menon devoted much of his speech at a high-profile conference to the same topic. The managing director of the Monetary Authority of Singapore said then that the country "must reframe our question on foreign workers", given the limited scope in raising birth rates and labour force participation rate.
STAYING CONNECTED
To make up for the limitations in human and natural resources, Singapore has actively pursued greater connectivity to regional and global economies to keep the economy resilient.
In his keynote speech on Friday, Mr Chan said: "We see the world as our hinterland, and doing so has allowed us to transcend our physical constraints and avoid being circumscribed by our geography."
Much like the European Union (EU), Singapore is a firm believer in a rules-based multilateral trading system, which has allowed economies around the world to trade and grow together "based on agreed rules, norms, and on an equal basis", he noted.
Singapore now has a network of 22 Free Trade Agreements (FTAs) that have been implemented with 33 trading partners.
It also signed the Comprehensive and Progressive Agreement for Trans-Pacific Partnership (CPTPP) with 10 other countries in March this year.
To remain relevant and competitive in an increasingly connected world, Singapore will have to work on new dimensions of connectivity, including data, finance, talent and technology, Mr Chan said.
Addressing the guests at the luncheon held in the St Regis Singapore hotel, which included Ms Barbara Plinkert, the EU Ambassador to Singapore, and Mr Stefano Poli, president of EuroCham, Mr Chan said it was timely that the occasion marked the 68th anniversary of the Schuman Declaration, which was a plan then for France and Germany to pool coal and steel production, and this later led to the European Coal and Steel Community.
He spoke about the anti-globalisation and protectionist sentiments that dominate political discourse in some parts of the world today, that despite this challenging environment for global trade, "the EU remains a staunch proponent for free trade".
On the recent news from the EU that the ratification of the EU-Singapore FTA was moving forward, Mr Chan expressed hope for its "expeditious ratification" and "early implementation".
Among other things, this agreement will lower tariff and non-tariff barriers to trade and improve market access for trade in services.
"Businesses are rightfully excited about the benefits and opportunities the agreement will bring," Mr Chan said.
It will also send "an important and powerful signal" to the global trading community on where the EU and Singapore stand on FTAs, economic integration and partnership, he added.
Speaking to reporters after the luncheon, Mr Chan said Singapore will continue to try to find the correct mix of people, moving away from the reliance on lower productivity and wage sectors towards the higher productivity and wage sectors.
"That will, on the whole, create more opportunities for Singapore (and) it is about how we balance the entire portfolio of our partnership with the foreign companies and also the foreign labour," he said, without going into the specifics.
While Singapore must continue to provide the opportunities and groom Singaporeans to succeed, it must also be able to tap into global networks to partner others to grow the industries, he added.
Helping companies spread their wings 'a priority'
Newly minted Trade and Industry Minister Chan Chun Sing said one of his top priorities in his latest portfolio is to ensure that Singapore companies have continued access to good opportunities overseas.
While there will be anti-globalisation sentiments in other parts of the world, Singapore needs to continuously explore new markets and deepen connections with some of the existing markets to create more opportunities for Singapore businesses, which in turn create better jobs for Singaporeans, noted Mr Chan.
Another priority is to help Singaporean companies transform their business models and adopt new technology to improve their products and services regardless of cyclical economic upturns and downturns.
This involves executing the industry transformation maps well and growing the local talent pool.
To enable Singaporeans to "continue to compete with the best in the rest of the world", Mr Chan stressed the need to help them reach their full potential so that they "understand not just the Singapore market but also have an extensive network, deep understanding of the regional and global markets".