Keppel scandal: Govt 'extremely disappointed', warns S'pore firms to uphold integrity
SINGAPORE — The Government is "extremely disappointed" with the conduct of Keppel Corp — whose offshore and marine unit was involved in an international corruption scandal — and stressed it does not condone improper conduct overseas by Singapore companies.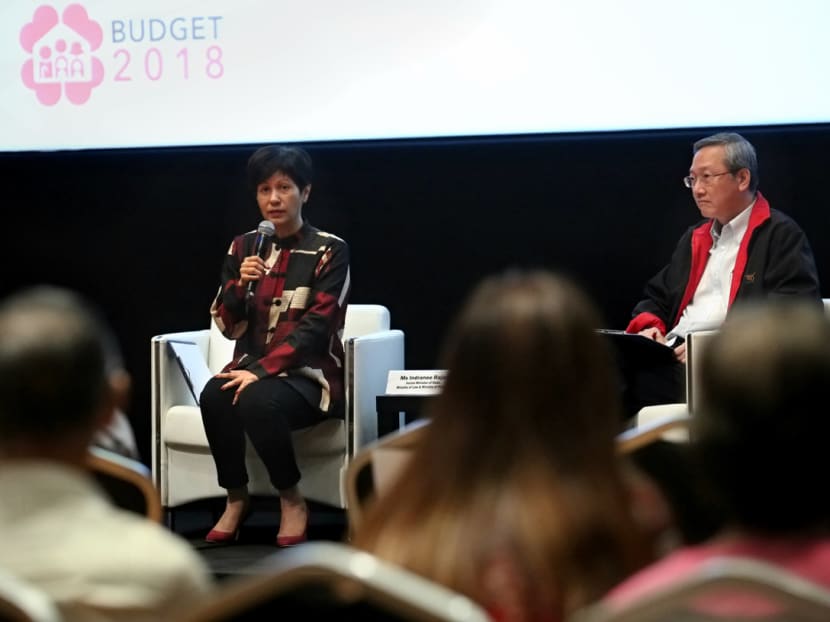 SINGAPORE — The Government is "extremely disappointed" with the conduct of Keppel Corp — whose offshore and marine unit was involved in an international corruption scandal — and stressed it does not condone improper conduct overseas by Singapore companies.
Responding to parliamentary questions filed by several Workers' Party (WP) Members of Parliament on the bribery scandal, Senior Minister of State for Finance and Law Indranee Rajah told the House on Monday (Jan 8) that the Government has zero tolerance for corruption, and warned firms not to "import" corrupt practices into Singapore. She reiterated that state investment firm Temasek Holdings, which holds stakes in large companies such as Keppel under its portfolio, holds board members of these government-linked firms responsible for doing the right thing, and they could be replaced if they fall short of the required standards.
On the Government's tough stance against graft, she said: "This has always been our position and will continue to be so...Incorruptibility is a foundational value for Singapore, we must keep Singapore clean." However, the Republic "cannot be a global policeman", she pointed out.
Singapore companies have to operate in all kinds of environments, she noted. Still, as a matter of principle, they are expected to "(keep) their systems clean", and they "cannot lower their own standards of integrity". The Government expects all Singapore companies, their offices and employees to comply fully with the laws of Singapore and laws in the jurisdictions they operate in, she said.
About a fortnight ago, Keppel Offshore & Marine (KOM) said in a press statement that it has agreed to pay US$422 million (S$570 million) in fines as part of global resolution with authorities in Singapore, Brazil and the United States. The US Justice Department said that from 2001 to 2014, KOM had engaged in a scheme to pay US$55 million in bribes to win contracts.
The Republic's Corrupt Practices Investigation Bureau (CPIB) and Attorney-General's Chambers have issued a conditional warning, taking into consideration that the company had volunteered its findings on the matter in September 2016 and cooperated with all three jurisdictions.
Among other things, WP chairman and Aljunied GRC MP Sylvia Lim asked for the Government's response to a perception that KOM got away with "lenient treatment" and a "slap on the wrist".
Ms Indranee said that as far as the company is concerned, it was a "heavy price to pay" given that the total penalty was almost eight times the bribes which the KOM paid. She also emphasised the distinction between companies and individuals, when it comes to prosecution of graft cases.
In the case of the KOM scandal, its employees are still being investigated by the CPIB, and the Public Prosecutor will determine whether to prosecute them after investigations are completed, she said. She pointed out that irrespective of status, senior corporate figures, politicians and government officials have been brought to task for corruption in the past. There is "no doubt about CPIB's record", Ms Indranee stressed.
People's Action Party Nee Soon GRC MP Lee Bee Wah asked whether KOM's US$422 million fine will come out of the Government's pockets, should the firm be unable to cough up the sum. Ms Indranee made it clear that Keppel will have to pay the fine, and there will be "no impact on the Government's fiscal position". Temasek, which holds a stake of about 20 per cent in Keppel, contributes its long term returns to the Government, and not cash contributions from its portfolio companies, she noted.
In light of the scandal, Jurong GRC MP Tan Wu Meng asked whether KOM should claw back bonuses from ex-employees implicated in illegal behavior.
Ms Indranee said the Government does not "intervene" in internal corporate disciplinary actions, but she noted that KOM has imposed US$8.9 million in financial sanctions on 12 former or current employees as part of the disciplinary process.
Dr Tan also asked how government tenders can be crafted to minimise the risk of illegal activities. For example, punitive liquidated damages could be written into a tender in the event that the contractor was found to breach the law either in Singapore or overseas, he suggested.
Ms Indranee said government tenders explicitly state that tenderers can be debarred, if for instance they are convicted of corruption by Singapore courts.
Debarred businesses and their directors will be ineligible to participate in any tender by government agencies for a period of time.
Ms Indranee added that a supplier's track record will typically be one of the criteria used in government tenders. Any known information on the supplier's commercial integrity will be taken into account, she said.
Dr Tan wanted to know how the Government or Temasek can send a "clear signal" to Singaporeans and Singapore companies operating overseas not to engage in corruption.
Ms Indranee said Temasek holds the respective boards and managements responsible and accountable for the day-to-day decisions, but it does not direct the daily business decisions. These are the responsibilities of the board and management members. If the board does not perform, Temasek can, "collectively with the shareholders", change the board, she added.
Temasek also conducts regular roundtables and educational programmes, among other things, aimed at encouraging companies to uphold clean systems and avoid corrupt practices, she said.