Oh, rats: Bishan's Kim San Leng Food Centre fined S$1,100 and suspended for a day
SINGAPORE — The popular Kim San Leng Food Centre in Bishan will have to cease operations on Friday (Jan 20) for offences including failing to keep its premises free of a rat infestation.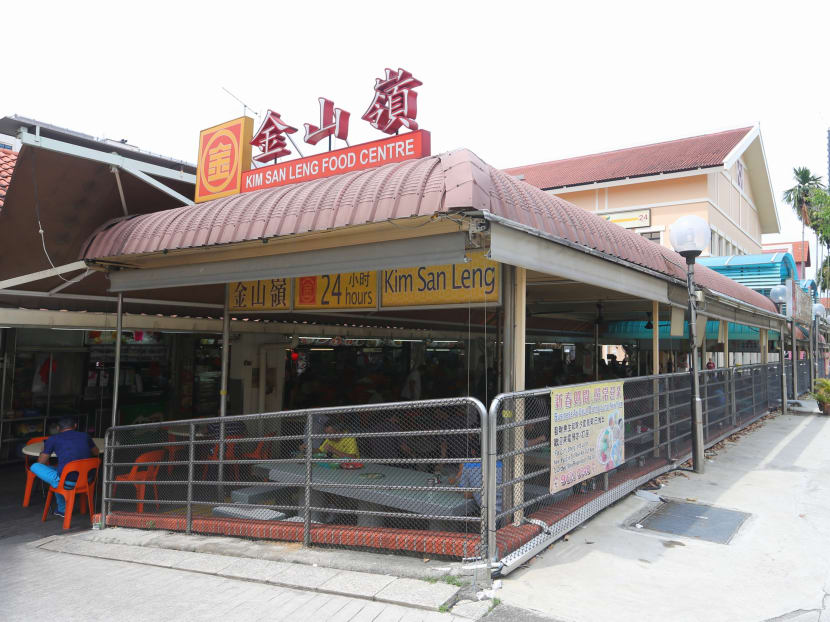 SINGAPORE — Rats on its premises and other hygiene problems have landed the popular Kim San Leng Food Centre in Bishan a one-day suspension, so that it can clean up the premises.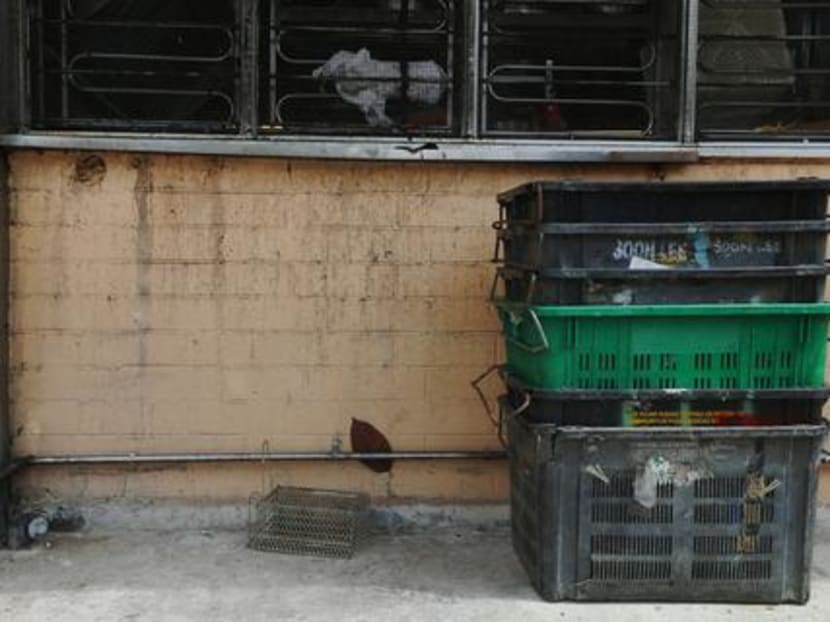 The centre, which has 10 stallholders, was also handed a S$1,100 fine. The closure will take place this Friday (Jan 20).
According to notices posted on its website, the National Environment Agency (NEA) has issued suspension notices to three eateries this year so far under the Points Demerit System for operators, including the Kim San Leng outlet at Bishan Street 13. 
One was to a food stall at Block 350, Ubi Avenue 1 for a cockroach infestation.
The third was a two-week suspension for a food shop at Westlink Techpark at 123 Tuas View Walk 1, for failing to register its assistants. 
From 2014 to last year, the NEA has sent out 319 licence suspension notices to food stalls, food shops and eating houses. 
Kim San Leng group has more than 30 coffee shops in Singapore. In its suspension notice, which was published on Monday, the NEA said the eating house had chalked up 16 demerit points over the past year under the Points Demerit System.
It received 12 demerit points for two offences of failing to keep its premises free of rat infestation, and another four points for an offence of failing to deposit refuse in a bin lined with a plastic bag.
The NEA said main operators of coffee shops, food courts and canteens that accumulate 12 or more demerit points in a year may have their licences suspended for one, two or three days, depending on their previous records. All food stalls within the premises will also have to close for the same period.
Food handlers working in the suspended premises would also be required to attend and pass the Basic Food Hygiene Course again, before they can resume work.
It did not say why Kim San Leng did not have to close immediately.
Some diners TODAY interviewed on Tuesday said they have seen rats at the eatery but appeared unfazed by the news. 
Mr Tng Chee Wei, 42, an airline crew member who comes to the coffee shop every other day, said he has seen rats at the premise occasionally.
Another diner who gave her name as Veronica, 50, said she eats there six days a week, adding that she has seen rats running around in the vicinity. "We complained to the HDB (Housing and Development Board). They've brought pest control to come, and it has gotten much better," said the cleaning assistant. 
But a worker at one of the stalls at Kim San Leng, who did not want to be named, said there are no rats at his stall and no hygiene issues. "We clean up everything, every night," he said, adding that he was told that the closure on Friday was for cleaning before Chinese New Year.
Ms Sylvia Thong, who works in marketing, said that she has not spotted any rats. But the 27-year-old felt the place could be cleaner. "You can even smell the (food-waste) push carts and the table is obviously not clean even though they just cleaned it," the 27-year-old said.
CORRECTION: In an earlier version of this story, we reported that the NEA issued four suspension notices this year so far. This is incorrect. Three suspension notices have been issued this year so far. We apologise for the error.