Life insurance: Buy what you really need
The payout from a life insurance policy is basically designed to give your dependents enough money to live on when you are gone.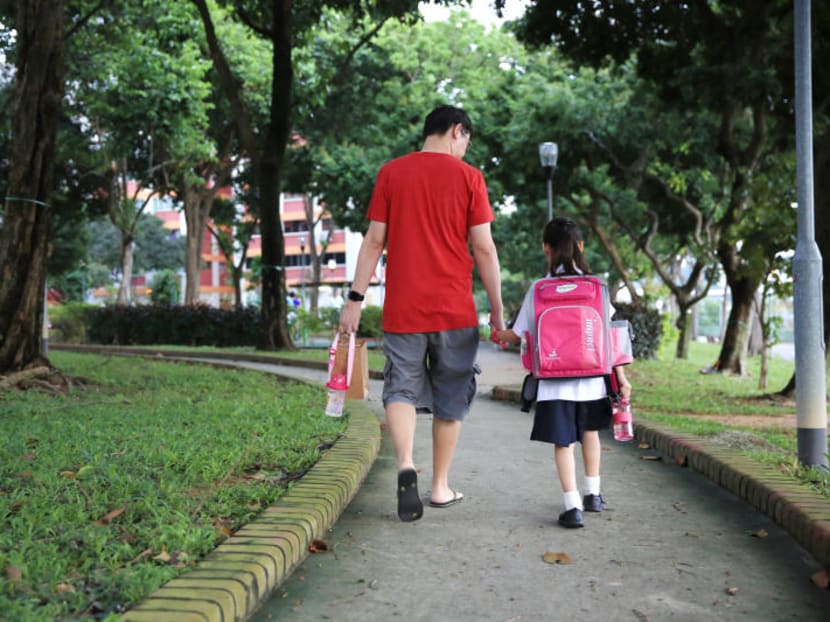 The payout from a life insurance policy is basically designed to give your dependents enough money to live on when you are gone. 
Many people have, however, come to see whole life insurance as an investment. Other investments can earn you more, so it is better to look at all your options as you plan your financial future. 
"The purpose of life insurance," as financial advisory firm Kiplinger explains it, "is to allow your family members to pay the bills and live their lives as planned despite your absence." 
Whether you need life insurance really depends on your stage in life. If you are 20-something with no dependents and few obligations, for example, you may not need a life insurance policy. 
On the other hand, if you are the sole breadwinner in a family with young children and do not have any savings, you clearly need life insurance. You should plan to buy life insurance if family or others depend on your income. 
FIGURE OUT HOW MUCH YOU NEED
If you decide you need life insurance, the next step is to decide how much money the policy should provide. 
The Life Insurance Association of Singapore says that you should aim to have about 11 times your annual earnings as a basic life cover. 
However, Kiplinger notes that standard formulas such as buying coverage equal to a multiple of your annual income are "inadequate shortcuts". What you should do instead is to figure out how much your family needs.
Start by calculating how much you spend each month, and multiply that amount by the number of months until your children or family members become independent. 
Add on the amount needed to pay off debts such as a mortgage or other loans. Then, figure out how much you want to save for your children's education or other important expenses. Add these categories together and you will have an estimate of how much you need.    
If your family expects to spend S$3,000 a month for the 15 years until your children become independent, and needs S$100,000 for your children's education as well as S$150,000 to pay off a mortgage, for example, you would need about S$790,000. 
You should also total up your savings, your balance in your Central Provident Fund account, your spouse's salary and other income to see how much your dependents have in order to cover those expenses.  The difference between your family's financial needs and the money that is available will be about how much life insurance to buy.    
GETTING THE RIGHT INSURANCE PLAN
As you start to look for a life insurance policy, realise that there are generally two types. A "whole life" or "universal life" insurance policy continues at a fixed rate for as long as you pay your premiums, gives you a cash value that can increase over time, and pays out a fixed sum after your death. 
Whole life insurance is far more expensive than term insurance because of its cash value. A term life insurance policy, on the other hand, pays a fixed amount if you are gone and has no cash value, which results in a far lower cost. You can buy term insurance for a duration such as 10 or 20 years, with the term often depending on when your children will become independent.  
National financial education programme Moneysense explains that although whole life insurance policies are often marketed as being designed to meet retirement or investment purposes, they are unlike savings deposits where you expect to get back the amount you saved. 
Instead, the guaranteed cash value of an insurance product may be less than the total premiums paid. "Part of your premiums will pay for insurance protection while the rest is invested," according to Moneysense. "You should consider term insurance if all you want is life insurance coverage."
INVESTING THE DIFFERENCE
Indeed, you may build a bigger next egg for retirement if you buy a term insurance policy and invest the difference. 
A 35-year-old male could pay about S$360 a year for a 15-year S$500,000 term insurance policy, according to an evaluation at the CompareFirst website, while a similar whole life policy could cost S$7,888 per year. Although the cash "surrender value" of a whole life policy could be above S$118,000 after 15 years, investing the difference of S$7,528 per year and earning 5 per cent could give you more than S$168,000. 
Even though you have equal insurance protection and could save more with term insurance, Professor Emeritus David Babbel from the Wharton School in the United States cautions that many people do not save the difference. More often, they spend it. 
Only if a consumer has the self-control to invest the difference, he suggests, would buying term insurance be the best choice. 
Setting up automatic monthly savings via the Giro banking service could also help overcome the issue. It is easy to be lulled into buying whole life insurance, because many people do so and it sounds like an investment with the cash value component. It is more important, though, to decide what you really need and buy the type of life insurance that fits your own situation.