Listed without consent, reviews that can't be verified: Two startups get some doctors hot under the collar
SINGAPORE — One startup came up with an app that has a listing of clinics that purportedly offer telemedicine and health consultations; another runs an online medical directory that features advertisements of some doctors and lists them according to patient reviews.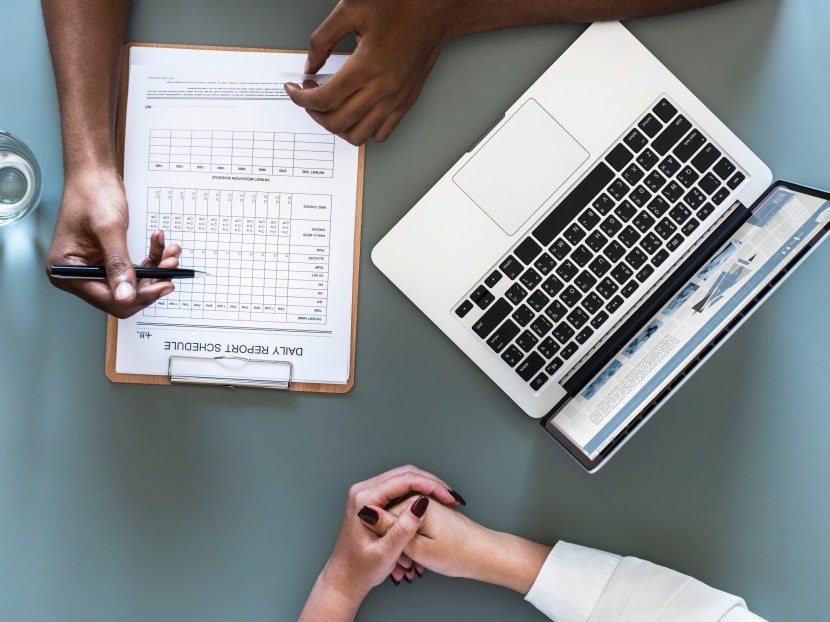 SINGAPORE — One startup came up with an app that has a listing of clinics that purportedly offer telemedicine and health consultations; another runs an online medical directory that features advertisements of some doctors and lists them according to patient reviews.
But the practices of both startups have got doctors hot under the collar, with some questioning the ethicality of the listings and advertisements.
The two startups in question are Doctor World – a telemedicine app in the prototype stage – and DoctorxDentist.com, a medical directory that also allows users to seek quotations for procedures and pose questions to healthcare professionals for free.
'LISTED WITHOUT MY CONSENT'
The Doctor World app was launched in beta form on Nov 1 on the Apple and Android Google Play stores, and is set to be officially launched next year, said its chief executive officer Chan Chee Chong.
But some doctors stumbled on the app and were alarmed to find their names, qualifications and clinic addresses listed without their consent.
The doctors were concerned because they do not offer telemedicine consultations or do not take appointments.
They questioned if Doctor World could give users the wrong impression of their services, hurt their reputation and cause misunderstanding.
"This is misrepresentation. I don't offer telemedicine consultations and my clinic does not accept appointments. How can my practice be listed on the app… when I have not given my consent?" asked general practitioner Pauline Neow, who runs a clinic in Queenstown.
Dr Neow said that patients would not be able to reach her through the app as she was unaware she was listed. This could eventually have an impact on her clinic's reputation.
Two other doctors said a platform could list many doctors but, in reality, only have partnerships with a much smaller pool of them. App users may not be aware of this false impression created, and may request for a particular doctor and get redirected to another, they said.
"Perhaps (the startups) want it to seem like they are collaborating with many doctors," said gastroenterologist Desmond Wai.
Mr Chan said Doctor World's initial list consisted of registered doctors in Singapore, "whose information is available in the public domain on various sites".
Doctor World did not claim that the doctors were on board its platform, he noted. But it received two email requests from doctors to be de-listed within the first week of its launch and duly removed them from the platform.
Doctor World has since trimmed its list of medical practitioners and now features only those from its partner, Raffles Medical Group.
Mr Chan acknowledged that his team could have exercised more caution, and is now "further sorting out the data".
It is also keen on participating in the MOH's Licensing Experimentation and Adaptation Programme (Leap) regulatory sandbox for telemedicine and mobile medicine service providers, said Mr Chan.
Leap, launched in April, currently has five entities on board: MyDoc, Doctor Anywhere, Speedoc, MaNaDr and WhiteCoat.
WHAT SETS YOUR CLINIC APART?
Doctors raised a different set of concerns over DoctorxDentist.com: The lack of transparency over which doctors have paid fees to the site, being unable to verify if reviews about them were penned by actual patients, and whether the advertising falls within ethical guidelines for the profession.
The site, launched last year, states that it aims to "grow the world's expert health knowledge and make it accessible for all".
Doctors can opt in to be featured on the site, while others are listed once a patient submits a review of them.
Users may search for doctors by name, by specialty and by treatment reviews. They are also able to see which doctors have been "most viewed".
Some doctors are featured prominently on the site's main page via write-ups accompanied by snazzy videos with catchy music. In some of the videos, they answer questions including what sets their clinic apart, what differentiates them and their motto in life.
Some Traditional Chinese Medicine physicians are also featured on DoctorxDentist.com.
Doctors told TODAY they did not know if the reviews on them were written by actual patients and worried that unverified reviews could mislead others.
Dr Ho Kok Sun, a colorectal surgeon at Mount Elizabeth Medical Centre, said of the three reviews on him on the site: "While they are good reviews, I don't even know whether I had seen (the patients) before and there is no way I can verify that."
He has requested to be de-listed and for the reviews to be removed.
Hand surgeon Tan Ter Chyan flagged the risks and potential pitfalls of paid responses and the lack of transparency surrounding the site's practices.
He wondered if the site might follow other online companies that offer ratings for free initially, but that subsequently charge for ratings after growing in popularity.
Dr Wai wondered if the tone and content of the write-ups and videos were in keeping with ethical guidelines for doctors. "When one doctor is featured more prominently (through videos or write-ups), it could create the impression that a particular doctor is more capable than others," he said.
Dr Wai said he was approached by DoctorxDentist.com to be featured in a video, but turned down the offer.
GUIDELINES PROHIBIT 'EXTRAVAGANT, LAUDATORY' ADS
Under the ethical code and ethical guidelines issued in 2016, doctors are told that "standards of medical advertising must be high to maintain the public's trust in and respect of the profession".
Medical advertising and provision of information in the public domain must be factual, accurate and verifiable, among other standards. Ads and information provided must also not be extravagant, sensational or laudatory.
"Testimonials are subjective and must not be used in advertising on any media where you have any control over the content about yourself," the guidelines state. "You must not ask or induce your patients or anyone to write positive testimonials about you in any media."
Talks, interviews and written articles may be a form of advertising and must be done ethically, the guidelines state. If doctors have entered into a paid advertising arrangement, or have paid for what appears to be impartial information originating from a third party, they must disclose this prominently to their audience.
A Ministry of Health spokesperson told TODAY it is looking into feedback received on DoctorxDentist's publicity practices, which must comply with the Medicines (Advertisement and Sale) Act.
In response to queries from TODAY, she also advised doctors to contact the platforms if they do not wish to be listed on the sites.
She said that licensees of healthcare institutions must be fully responsible for any publicity of their clinics and services, including publicity on "aggregators and service finder platforms".
The Singapore Medical Council, meanwhile, said doctors who have found their names used in advertisements without their permission can make a police report, as well as flag the matter to the MOH for investigation.
USEFUL SERVICE TO PUBLIC, SOME DOCTORS SAY
DoctorxDentist.com's general manager Liz Liang told TODAY that the site is supported by a "small number of aesthetic doctors" who sponsor content in the form of educational videos and articles.
"This helps us to subsidise the costs of running the site, and allows us to continue running a free question-and-answer section for the benefit of the public," said Mrs Liang.
The cost of content production by the site starts from S$100, and varies for social media posts, articles and videos.
The "vast majority" of doctors do not pay to be featured on the site, but there is currently no distinction between sponsored and non-sponsored posts. Mrs Liang said her team is looking into this.
Doctors have unique log-ins and passwords, while users who leave reviews must have valid contact email addresses, she said.
Some doctors, however, feel that DoctorxDentist.com provides a useful service to the public and said the advertising is similar to what is found on more traditional platforms such as print and television.
Dr Francisco Salcido-Ochoa, a renal physician and transplant immunologist at Mount Elizabeth Novena Hospital, said he believes in information sharing.
"Medical advice given online can improve compliance to medical suggestions or give patients more information to better discuss their condition with their own doctors," said Dr Salcido-Ochoa, who is featured and actively participates on the site.
Another specialist, who declined to be named, said she finds the DoctorxDentist articles to be "written objectively".
"In our era of the Internet, there is a high demand for finding accurate medical knowledge online," said the doctor, who is featured on the site and regularly answers users' questions.
"Traditionally you will find doctors advertising in magazines, newspapers, being featured… on TV, some even sponsor bloggers and influencers. As long as the information and education provided is accurate and objective, it would be useful for the public."