Man arrested over alleged cat abuse at Ang Mo Kio
SINGAPORE — A man believed to be connected to an alleged case of cat abuse has been arrested on Wednesday (Dec 29) evening, said the National Parks Board (NParks).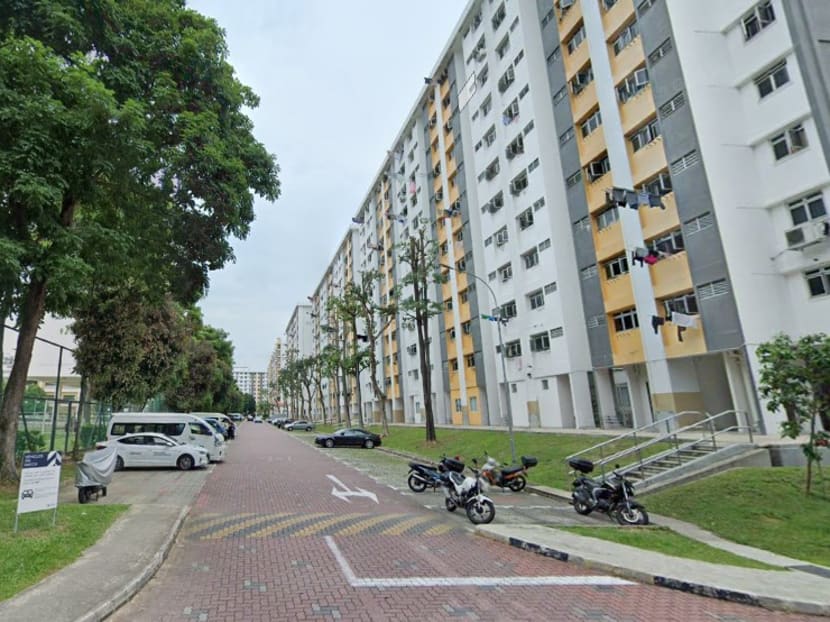 SINGAPORE — A man believed to be connected to an alleged case of cat abuse was arrested on Wednesday (Dec 29) evening, said the National Parks Board (NParks). 
In a media statement on Thursday, Ms Jessica Kwok, group director of Animal and Veterinary Service (AVS) at NParks, said that her team were concerned when they were alerted to an alleged case of animal mistreatment at Block 645 Ang Mo Kio Avenue 6 on Dec 27, 2021. 
"Investigations are ongoing and we ask the public to allow it to run its proper course. We thank the public for their concern," she said. 
A Facebook post by user Winnie Tan, which was put up in the wee hours of Dec 28, alleged that a black cat at a public housing block at Ang Mo Kio Avenue 6 had been abused by a man. 
The user said she had been feeding the cat for years, and another regular feeder had told her that a man allegedly hit the cat against the wall.
The cat was missing before the user said she found it at a secondary school and took it to a vet. 
In another update on Facebook, she said that the cat had broken legs, among other injuries. 
She had also said that she contacted Member of Parliament of Yio Chu Kang Yip Hon Weng, who represents the area where the alleged abuse took place. 
In response to queries from TODAY, Mr Yip confirmed that a resident had emailed him about the incident. 
He asked for the resident's contact so that he could get AVS to investigate and take action. 
"Am glad that NParks has since arrested a suspect allegedly involved in the case," he said. 
He also urged residents to be more civic-conscious, and immmediately report cases of animal cruelty to relevant authorities, such as NParks and the Town Council, so that they can investigate.
"Animal cruelty should never be condoned. As Singapore moves to be a more compassionate and kinder society, we need to not only ensure that residents look out and care for one another, but also help watch over the animals in our community," he said.  
In a Facebook post on Thursday, the Cat Welfare Society said that the speed at which the alleged perpetrator was arrested shows the importance of quickly making a report to relevant authorities, having or providing sufficient evidence in the form of photos or videos and having a dedicated team to investigate animal-related matters.
"We hope that this case will serve as a reminder on the importance of remaining vigilant against acts of cruelty whether it is in the community or even in homes," it added.
Earlier this year, a 37-year-old man was sentenced to 12 weeks' jail for using a penknife to slash and injure seven cats in Ang Mo Kio.
Leow Wei Liang, 37, suffers from autism spectrum disorder and an underlying antisocial personality, but an Institute of Mental Health assessment found that his offences were borne out of a simple desire to inflict pain and suffering on animals "for his own perverse entertainment".