Man charged with taking aerial photos of Mindef Gombak Base after illegally flying drone above the area
SINGAPORE — A 35-year-old man who allegedly operated his unmanned aircraft over a protected Singapore Army base without a permit and took aerial photographs of the area was charged in court on Tuesday (June 9).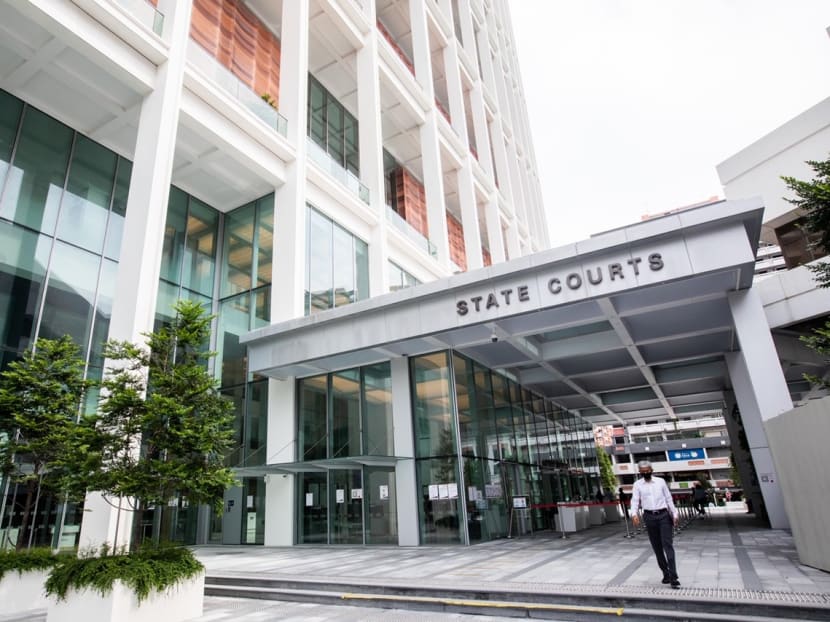 SINGAPORE — A 35-year-old man who allegedly operated his unmanned aircraft over a protected Singapore Army base without a permit and took aerial photographs of the area was charged on Tuesday (June 9).
Neo Wei Ren, a Singaporean, faces 16 charges under the Air Navigation Act.
These include:
Four counts of using his DJI Mavic Pro drone to carry out prohibited photography over the Ministry of Defence's Gombak Base in Bukit Batok
Five counts of flying the drone over a protected area
Seven counts of not obtaining a Class 2 activity permit to operate the drone for a recreational purpose
In a statement on Monday, the police said that on Oct 13 last year, someone had reported seeing Neo's drone flying in the immediate vicinity of the Gombak Base.
Court documents stated that Neo allegedly operated the drone from a landed residential property along Cashew Crescent a total of seven times between May and October last year, all times without the necessary permits.
It is unclear if the house is Neo's place of residence.
He also took a photo on four occasions while flying the drone above the Gombak Base. Court documents did not state why he did this.
Neo is further accused of operating the drone above the permissible altitudes on all seven occasions.
He will return to court on July 1.
Separately, 66-year-old Lee Soon Tee was also charged on Tuesday with flying his drone illegally.
He allegedly did so within 5km of the Paya Lebar Airbase at an open field along Tampines Industrial Avenue 2.
Lee's drone was recovered from the roof of the Tampines Wafer Substation on Sept 23 last year.
He faces one charge of similarly operating his Emotion Mavic Drone DJ Pro without a Class 2 activity permit.
Lee told the court that he was about to retire and wanted to find a hobby, so he bought the drone as a toy and operated it for the first time that day.
"In an open field, I operated it for about two minutes before the wind blew it away. The height I was flying it at was about, at the most, 50 feet (15.2m) — not high enough to cause any interference with aircraft operation. (It was also not) my intention to do so," he said.
Lee also claimed that the drone was not a real DJI Mavic model but was made in China and cost US$17 (S$24).
Checks online showed that the model typically costs about S$60.
Lee added that his package only indicated that it weighed below 250g, as opposed to 734g as stated in the charge sheet, and he did not know he needed a permit to operate it.
District Judge Adam Nakhoda said that "ignorance is not a defence to the law" and asked him to write to the Attorney-General's Chambers for the charge to be withdrawn.
Lee will return to court on June 30.
If convicted of operating their drones without a permit, both men could be fined up to S$20,000.
If convicted of taking photos of a protected area, Neo could be jailed up to a year, fined up to S$20,000 ,or both.
Both men allegedly committed the offences before stiffer penalties for errant drone users came into force on Jan 2 this year as part of amendments made to the Air Navigation Order.
So far, at least three individuals and a company have been fined between S$2,000 and S$9,000 for similar offences.
Two friends were prosecuted for flying their drones at an open field in Punggol last year, which was 1.66km away from the Paya Lebar Airbase.
A full-time national serviceman was also prosecuted for flying his DJI Mavic 2 Zoom drone near the Singapore Flyer during last year's National Day Parade. Various places around the Padang had been designated as special event areas, meaning drone-flying there was illegal.