Married man raped maid repeatedly while wife was out with kids, gets jail and caning
SINGAPORE — A married man with three children repeatedly raped the family's new maid when his wife was out with their kids.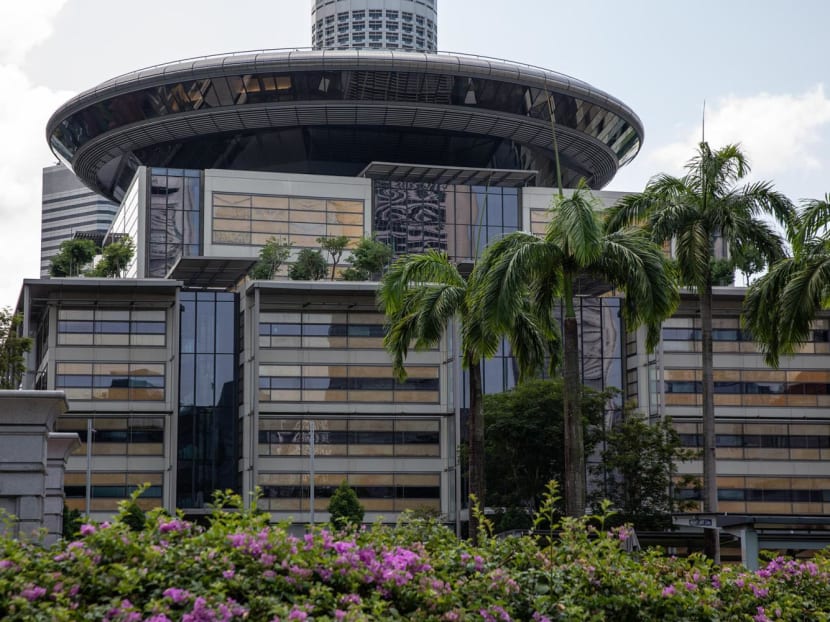 SINGAPORE — A married man with three children repeatedly raped the family's new maid when his wife was out with their kids.
He claimed that he felt "frustrated" because his wife was "no longer satisfying his sexual urges".
Unable to bear the abuse, the maid ran away after about a month. In the fallout, she lost two subsequent jobs because she was traumatised and could not function properly, and her family and boyfriend blamed her for what happened.
The 34-year-old rapist was sentenced to 24 years' jail and 24 strokes of the cane on Wednesday (Nov 16). He pleaded guilty to three charges of rape and sexual assault, with another nine charges taken into consideration.
He cannot be named due to a gag order imposed by the court to protect the victim.
The court heard that the man lived in a flat with his wife and their three children.
The victim, a 26-year-old Indonesian maid, came to Singapore to work for the man's wife in January 2020.
The victim was provided with her own bedroom, where she slept alone at night. This room was also used as the children's play room.
The offender and his wife were the victim's first employers in Singapore, and she initially felt close to them and secure with them.
However, the man began to feel "frustrated" because his wife was "no longer satisfying his sexual urges", the prosecution said.
He began preying sexually on the maid, who was 24 at the time. He waited for his wife to leave the flat before doing so on four occasions between September 2020 and October 2020.
In September 2020, the victim was alone in the flat with the offender. His wife had left the house with two of her children to pick up the oldest child from school.
The victim was washing dishes in the kitchen when the man hugged her from the rear and kissed both sides of her neck.
The maid immediately told him to stop. She pushed him away and ran into her bedroom but the man followed.
He continued trying to hug and kiss the maid, who sat on the floor to avoid his advances and covered her face.
She said "No, please don't", but the man sexually assaulted her and raped her.
The victim cried and shouted throughout because she felt severe pain, the prosecution said.
The man knew that she did not consent, because she covered her face and appeared helpless, but persisted.
He raped her again on another occasion that month when his wife had left with all three children to go to a playground. He did so on the mat his children played on in the maid's room.
The victim endured the abuse as she was extremely afraid and did not know what recourse she had, the court heard.
MAID RUNS AWAY
After the fourth occasion on Oct 15, 2020, the maid could no longer bear it. After the offender left the flat, she ran away and called her agent, crying.
The agent picked her up near the flat and assured her that lodging a police report against the offender would not prevent her from working in Singapore.
Only then did they head to a police post to lodge a report that same day.
The maid was later prescribed emergency contraception to prevent pregnancy. She did not get pregnant and did not contract any sexually transmitted diseases.
However, she continued to be affected by the rapes. She was unable to trust her new male employers, had flashbacks while performing chores and was unable to sleep. She also developed anxiety if she was near a man.
As a result, two different employers fired her in succession. She was able to find a job as a housekeeper only in May this year.
When she confided in her then-boyfriend and family, they blamed her for what happened. This led to her ending her relationship with him.
MAN ABUSED HIS POSITION: PROSECUTION
Deputy Public Prosecutors Kevin Yong and Angela Ang asked for 23 to 28 years' jail and 24 strokes of the cane.
Mr Yong cited the victim's vulnerability as a maid, the offender's abuse of position and trust, and the premeditated nature of his offending.
He said that the man would wait until his wife and children were not around before committing his offences.
Mr Yong also pointed to the harm caused to the victim as well as the persistent nature of offending. The offences stopped only when the maid fled the house and made a police report, he said.
However, he recognised the man's plea of guilt and the compensation of S$2,000 he had made to the victim.
Defence lawyers Ashwin Ganapathy and Victoria Tay asked instead for 22 to 23 years' jail, with no submission on caning.
The man asked to read out a letter he had written himself to the judge, and was allowed to do so
MAN ADDRESSES JUDGE, BREAKS DOWN
He said: "Your honour, I became consumed by my sexual desire. I was not able to see the consequences of my actions."
He said that being in remand has helped to "take away my sexual desire" and he is now "able to control my sexual temptation".
He said he has regained his sanity and balance and was "able to put things (in) their proper place in my mind and heart and life".
"It has been a turning point," he continued, starting to cry. "Your honour, I have been a poor husband and a poor employer. But please give me a chance to be the best father to my little children. They are still young."
He spoke emotionally, saying that he was "deprived" of his father's love while growing up, as his parents divorced when he was 12.
Justice Dedar Singh Gill interjected at this point and told the man to compose himself before continuing.
He did so, and said he was carrying his two-year-old daughter and taking care of his boys aged seven and four on Oct 16, 2020 when Criminal Investigation Department officers went to his home to conduct investigations.
"My wife, now ex-wife, had to leave work to be home and be interviewed," he said, adding that she had to arrange for alternative childcare so she could be interviewed.
"Please pity them," he said. He said he considered himself part of the sandwich generation, as he had responsibilities towards his children and mother. Before that, he played an important role to his siblings after his parents' divorce.
"Please let me resume my responsibility," he said. "I deeply regret whatever had happened. I am truly sorry to the victim, to the complainant and to my family. I truly repent and have made a promise to myself not to repeat the act and abstain from adultery." CNA