Mediacorp seals 11th-hour deal for 'live' Rio coverage
SINGAPORE — Mediacorp announced on Friday (Aug 5) that it will be broadcasting the Olympic Games "live", after securing an eleventh-hour deal with rights holder Dentsu Inc.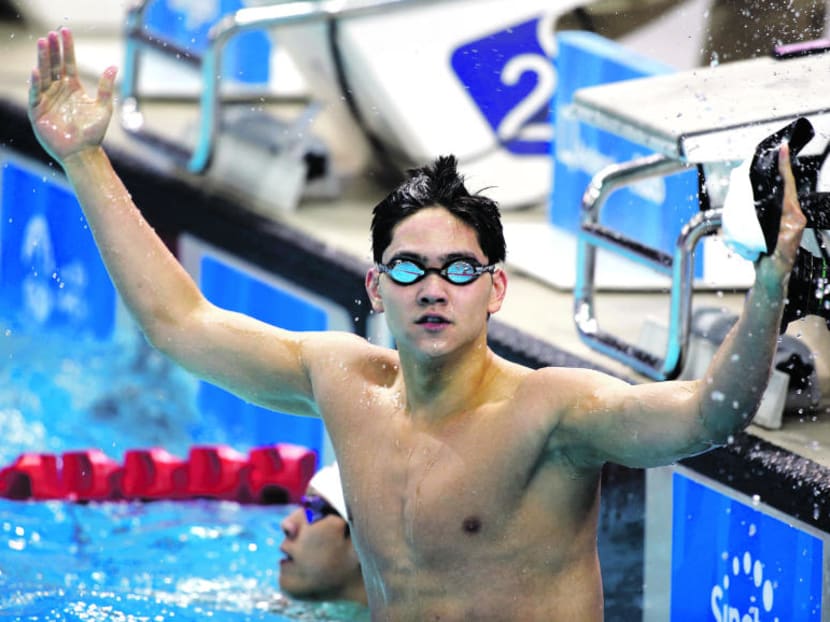 SINGAPORE — Singaporeans can now watch in real time Joseph Schooling's attempt to win a historic swimming medal, Jamaican sprint star Usain Bolt's bid for a third triple gold-medal triumph, and Neymar's efforts to lead Brazil to Olympic football success, after Mediacorp sealed an 11th-hour deal for "live" telecasts of the Rio Games on Friday (Aug 5).
The deal comes a day before the opening ceremony takes place at 7am on Saturday (Singapore time). 
National broadcaster Mediacorp's previous deal last month with rights holders Dentsu included "live" broadcasts of only the opening and closing ceremonies and delayed telecasts of the sporting events, and generated mixed reactions. 
Some quarters had criticised the deal, saying it was at odds with Singapore's push to promote a sporting culture, while others applauded the national broadcaster for refusing to be held to ransom by Dentsu's price demands. 
In the latest deal, Mediacorp will screen the Games live daily from Aug 6 to Aug 22 on the okto channel and four Toggle channels. And with TODAY sports correspondent Low Lin Fhoong reporting in Rio, Singaporeans will enjoy the most comprehensive media coverage of the quadrennial event across all platforms.
Mediacorp's deputy chief executive Chang Long Jong said: "As a commercial company with a social purpose, we needed to balance the cost of acquiring live broadcast rights and the expectations of our audiences. I am delighted that we have made a breakthrough in our negotiations with Dentsu to once again present the Olympic Games live to Singapore viewers."
Mediacorp had initially declined to meet Dentsu's asking price for the live telecast rights, which were widely reported to be about US$6 million, more than double the S$2.5 million that it had paid for the 2012 London Olympics. Pay-TV operators Singtel and StarHub had also baulked at Dentsu's price and withdrew from negotiations. 
On Thursday, this newspaper reported that Mediacorp had re-entered discussions with Dentsu for live telecasts after the latter — who owns the rights for 22 territories in Asia — returned with an improved offer, with the deadline set for Friday.
Mediacorp declined to say what it eventually paid but Karen Yew, its head of brand and communications, said: "Even after the initial deal was sealed, Mediacorp and Dentsu were eager to conclude an agreement with live coverage rights. Both parties have been in close touch throughout the months and we are happy to finally arrive at a deal which adds live coverage to our comprehensive schedule of Rio 2016 content."
Culture, Community and Youth Minister Grace Fu wrote on Facebook on Friday that she was happy Singaporeans can now catch Team Singapore athletes 'live' in action.
Colin Schooling, Joseph's father, was naturally delighted. "Joseph is my number one, my priority and my joy, so definitely it will be nice to watch him live on TV," he said of his only child. "But I am also a sports fan and am also looking forward to watch Usain Bolt and Michael Phelps." 
Singapore Swimming Association vice-president (finance) Jose Raymond, who had criticised the initial delayed telecast deal in a Facebook post that was widely shared, wrote: "To everyone who's made this happen, a huge thank you from all of us Singapore sports fans and the public who understand the value of sports in bringing a country and its people together ... Let's make this worth it for Singapore. Schools, companies, community groups, enthusiasts, neighbours in the heartlands should take the opportunity to get together and cheer on our athletes."
Watch the Olympic events at toggle.sg/rio2016.