Mosquito repellents that work, according to science
SINGAPORE — Over at Healthway Medical (Woodlands) clinic, which is located near some dengue clusters, family physician Jacky Shee has seen an increase of about 10 to 20 per cent of dengue patients in the last few weeks. Dr Shee's clinic at Woodlands Drive 70 is among the general practitioner (GP) clinics and polyclinics in Singapore that have been giving out mosquito repellents to suspected and confirmed dengue cases since early May.
SINGAPORE — Over at Healthway Medical (Woodlands) clinic, which is located near some dengue clusters, family physician Jacky Shee has seen an increase of about 10 to 20 per cent of dengue patients in the last few weeks.
Dr Shee's clinic at Woodlands Drive 70 is among the general practitioner (GP) clinics and polyclinics in Singapore that have been giving out mosquito repellents to suspected and confirmed dengue cases since early May.
The National Environment Agency (NEA) has worked with the Ministry of Health and clinics to provide more than 300,000 30ml bottles of mosquito repellents to suspected dengue patients.
Dr Shee has been advising suspected and confirmed dengue patients to apply mosquito repellent on themselves "as soon as possible".
"This is to protect others around them from getting infected," he explained. When someone is carrying the dengue virus, an Aedes mosquito biting the person can spread the virus to someone else it bites later.
"So those with dengue should do their best to avoid getting bitten to prevent further spread of the virus," Dr Shee said.
Some symptoms that are suggestive of dengue include high fever for two or more days, severe headache, joint and muscle pains, skin rashes, nausea and vomiting.
"An individual is classified as a suspected case if he or she exhibits the symptoms," Dr Shee said. "The patient will take a blood test in the clinic and will be sent home to wait for the results, which will be ready within the day."
HIGHER HUMBER OF CASES
Singapore is facing possibly the worst dengue outbreak in its history.
As of Monday (July 13), data from NEA showed that there were more than 17,000 recorded dengue cases so far this year.
This figure has exceeded the total 15,998 dengue cases recorded for the whole of last year.
NEA said that the total number of cases for this year is expected to exceed the 22,170 cases reported in 2013, which saw the largest dengue outbreak ever.
The peak season for dengue here usually starts in May and lasts until September. Noting the increasing number of dengue cases in the past months, Dr Shee said that a higher risk of dengue transmission could be expected in the coming months.
The Aedes mosquito that causes dengue fever commonly breed in bowls, containers, vases, plant pot trays and plastic sheets, basically anything that allows water to collect and stay stagnant.
Outside the home, mosquitoes can breed in drains and roof gutters where fallen leaves have accumulated and caused blockages as well as in discarded containers.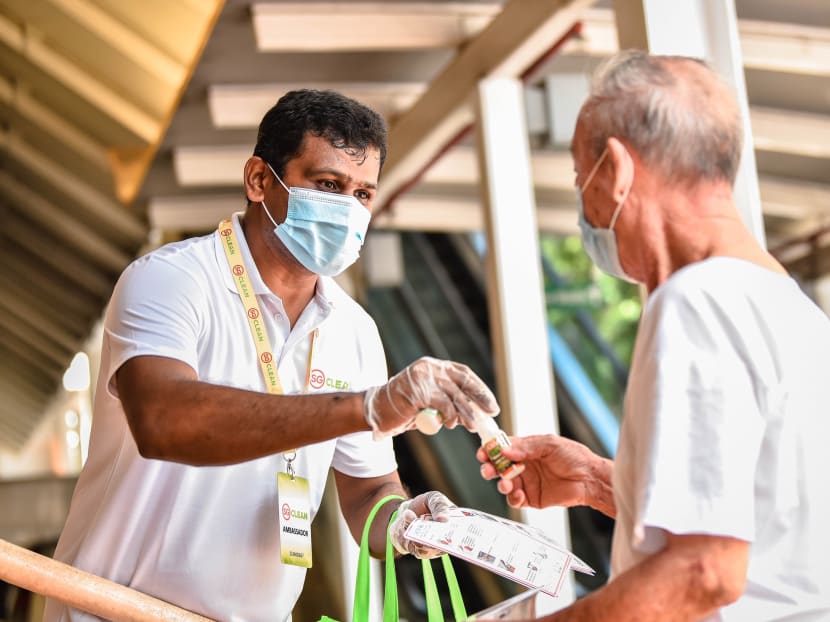 Using an effective mosquito repellent is one line of defence against dengue and this is especially important for people living in a dengue cluster area, as well as those who are diagnosed with the disease or are suspected to have the infection.
Short of having to be a suspected or confirmed case and getting a bottle at a clinic, what does the general public need to know about spray-on mosquito repellents and which are the ones that really work?
HOW MOSQUITO REPELLENTS WORK
Ms Jo Lynn Teh, a board-certified entomologist from Entomology Society of America whose specialisation is on tropical insects affecting public health and agriculture, said that female mosquitoes — which are the ones that bite — rely on three cues to locate blood hosts to feed on:
Carbon dioxide exhaled by a person

Thermal signal from a person's body heat

Lactic acids from the person's skin and breath
There are two theories as to how mosquito repellents work.
Repellents such as Deet (N,N-diethyl-meta-toluamide) may work by confusing a mosquito's receptors that process odours, masking the odours coming from the human body that would normally attract the mosquitoes.
Ms Teh said: "Another theory suggests that mosquitoes show preference or dislike towards certain groups of scents. Just as how humans move away from the smell of rotting meat, mosquitoes fly away from repellents because they dislike the scent."
However, experts pointed out that not all mosquito repellents are equally effective in preventing mosquito bites. Furthermore, how the repellent is used can also affect its effectiveness. 
Dr Shee said: "The type of repellent you use and the concentration of the ingredients will determine how regularly you need to reapply it."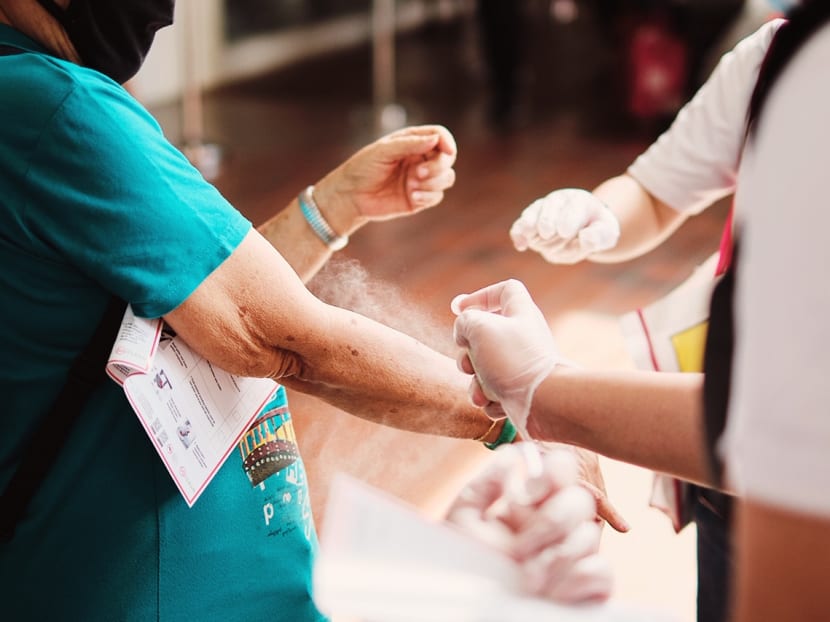 WHICH INGREDIENTS ARE EFFECTIVE?
NEA said that some of the most effective mosquito repellents are those containing the active ingredients Deet, picaridin or IR3535.
Besides these, Ms Teh said that ingredients evaluated by the US Centers for Disease Control and Prevention (CDC) to be effective include oil of lemon eucalyptus (OLE), Para-menthane-diol (PMD) and 2-undecanone. They are also registered by the US Environmental Protection Agency (EPA).
However, note that OLE should not be confused with lemon eucalyptus essential oil, Ms Teh stressed. Although they have similar-sounding names, OLE has been included in studies and is an EPA-registered insect repellent while lemon eucalyptus essential oil is not, the US CDC said.
HOW SAFE ARE REPELLENTS FOR REGULAR USE?
Dr Shee said that products with under 10 per cent Deet are safe for young children and infants from two months of age.
When using mosquito repellent, one should always follow the instructions on the packaging.
Ms Teh, who is also the technical and business development manager at Asiatic Agricultural Industries, an agricultural and public health solutions provider, said that EPA-registered insect repellents are proven safe and effective, even for pregnant and breastfeeding women — when used as directed.
She added that in Singapore, mosquito repellents that are sold to the public must be registered with NEA under the Control of Vectors and Pesticides Act to ensure that they are compliant with efficacy and safety regulations. These include repellent sprays, electric diffusers, coils and stick-on patches. 
However, the regulations here do not cover repellents of non-chemical properties, such as the use of light or ultrasound, and those containing active ingredients of plant or natural origins, such as essential oil, neem and citronella, Ms Teh said.
ALTERNATIVES MAY NOT BE AS EFFECTIVE
Dr Shee said that some people may opt for more "natural" alternatives such as citronella and eucalyptus essential oils, but their effectiveness varies with each individual.
Although these plant-based extracts can generally provide some protection against biting insects, they are less effective than those containing Deet, picaridin and IR3535, NEA said.
Advising people to do research on the ingredients of "natural" insect repellents before using them, Dr Shee highlighted some considerations regarding the safety and effectiveness of these alternative repellents.
"For example, lemon eucalyptus oil is not recommended for use on children under the age of three due to lack of research on its effect on children," he said.
Products containing OLE specify that they should not be used on children under three years, as stated by the US CDC.
Dr Shee added that natural essential oils should also not be applied to the skin directly as they can cause irritation, leading to other health issues such as contact dermatitis.
"Essential oils are usually diluted in a carrier oil to lessen the likelihood of skin irritation, but this also means that the strength of its repellent properties are diluted. As natural mosquito repellents may not be as long-lasting as commercial ones, individuals may need to reapply them more often," he said.
There are also some devices and mobile applications that claim to repel mosquitoes using high frequency sounds and ultraviolet (UV) light.
Ms Teh said that based on scientific studies, most entomologists do not recommend the use of ultrasonic devices to repel mosquitoes.
"According to the American Mosquito Control Association, at least 10 studies in the past 15 years have unanimously proven that ultrasonic devices do not repel mosquitoes."
As for UV light traps, she said that they are effective in trapping night-time mosquitoes such as the Culex mosquito, because their light-processing receptors are well-adapted to detect and respond to UV light.
However, the light-processing receptors of day-time feeding mosquitoes such as the Aedes mosquito do not detect and respond to UV light as well and they will thus not be trapped easily.
Wearable mosquito repellent bracelets have also been found to be largely ineffective in keeping Aedes mosquitoes away compared to spray-on repellents, which was the finding from a study published in the Entomological Society of America's Journal of Insect Science in 2017.
HOW TO APPLY REPELLENT CORRECTLY
Ms Teh said that improper application techniques may explain why some people still get bitten despite having applied mosquito repellent.
Dr Shee said that depending on the concentration of the ingredients, the repellent may offer protection for up to two to six hours.
He added: "As most repellents come with a recommended frequency on how often you should reapply your repellent on the packaging, it is advisable to follow the manufacturer's instructions."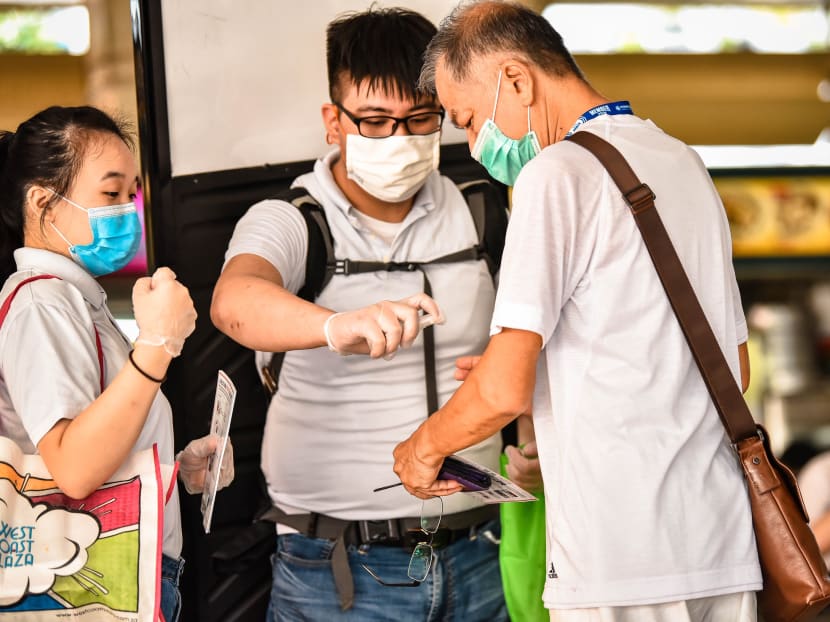 When applying repellent on the skin, Ms Teh said that it should be similar to applying sunscreen lotion:
Apply as liberally as possible to all exposed areas of the skin.

Reapply repellent after swimming, perspiring and towelling. Some skin application repellents will state the recommended number of hours before reapplying. Check the instructions on the packaging.

Exercise care when considering repellents for young children and babies. Look for products labelled for young children and babies, and consider combining with non-application methods such as the use of mosquito nets for strollers and clothing that covers much of the body.

If you are applying sunscreen lotion as well, apply that first, followed by the mosquito repellent.