Much more than child's play
My First Skool boosts programme quality to give your children crucial learning skills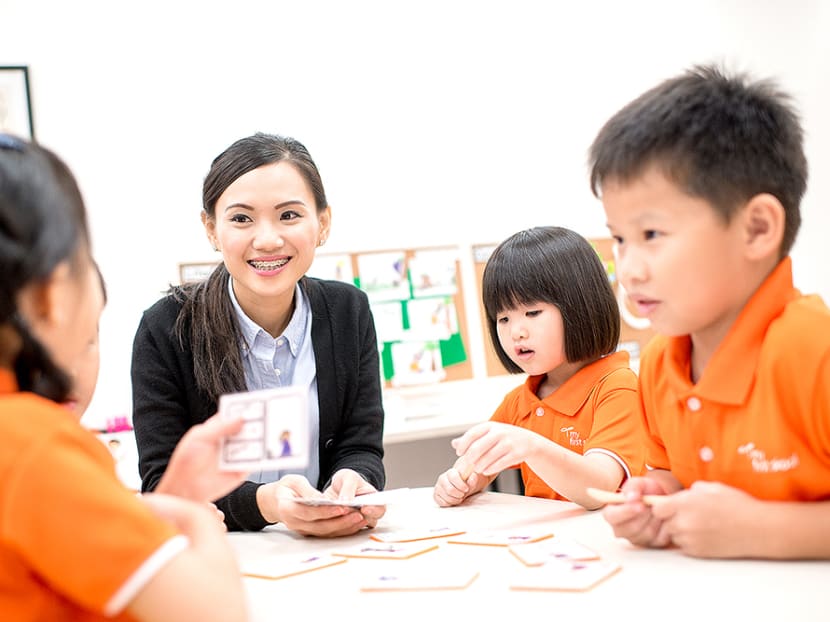 Young children learn best when engaged in activities that appeal to them. At My First Skool (MFS), your children will be exposed to exciting experiences that develop their curiosity and deepen their understanding of core concepts.
MFS has developed its curriculum with the children's interests at its core — a curriculum that will rouse their curiosity and motivate them to experiment and learn in a playful way.
Ms Nicole Koh, principal education development specialist at NTUC First Campus, said: "Learning is a collaboration between the children and their teachers. Problems are solved, guesswork is allowed and proven right or wrong and children and teachers are challenged so that they learn something new every day. This approach fosters their self-confidence and abilities."
The school's method of education, which it terms PETAL (playing, exploring, thinking and applied learning), empowers children to learn new concepts through different media. This approach is in line with the Learning Cycle outlined in the MOE Kindergarten Curriculum Guide (2008). It covers key areas, including language and literacy, numeracy, as well as aesthetics and creative expression, to ensure children's holistic development.
BUILDING RELATIONSHIPS IN THE EARLY YEARS
With infants and toddlers, relationships form the key context in their learning and growth. Recognising this, MFS has designed a Skool Educare Curriculum for children from birth to the age of three.
This curriculum focuses on building the bond between children and carers. The strong relationship gives children emotional security, fosters a sense of well-being and enriches their basic mental processes.
Ms Koh said: "We recognise the importance of children bonding with their family and teachers. We also embrace the definition of curriculum for the youngest of children as all of the routines, interactions and experiences that occur during a child's day in childcare." 
READY, SET, GO FOR PRIMARY SCHOOL
MFS also believes in preparing the children for the next phase of school life — Primary school. The Skool-Ready Curriculum targets children between the ages of four and six to meet their growing needs and challenges. This curriculum encourages children to learn by being actively involved in their learning.
It includes core lessons and inquiry-based projects that allow the children to explore and investigate topics of their interest. It also promotes children's positive learning dispositions. In the last quarter of the children's K2 year, the children go through a Primary School Preparatory Programme to ease their transition into Primary One.
MFS also has a bilingual immersion programme. Aligned to the National Mother Tongue Framework, the Skool-aCe curriculum focuses on oracy and cultivating children's interest in Chinese language and culture. 
For children from the ages of four to six, this curriculum is enhanced with character-building programmes to help them cultivate the right set of values and attitude.
All these curriculum offerings at MFS are developed in line with the national curriculum frameworks: Early Years Development Framework for birth to the age of three and Nurturing Early Learners for children aged four to six respectively.
For details, visit myfirstskool.com.
Produced by the TODAY Special Projects Team