Nature Society (Singapore) president wins top environmental accolade
SINGAPORE — Botanist Shawn Lum once saved a tree species from extinction by accident.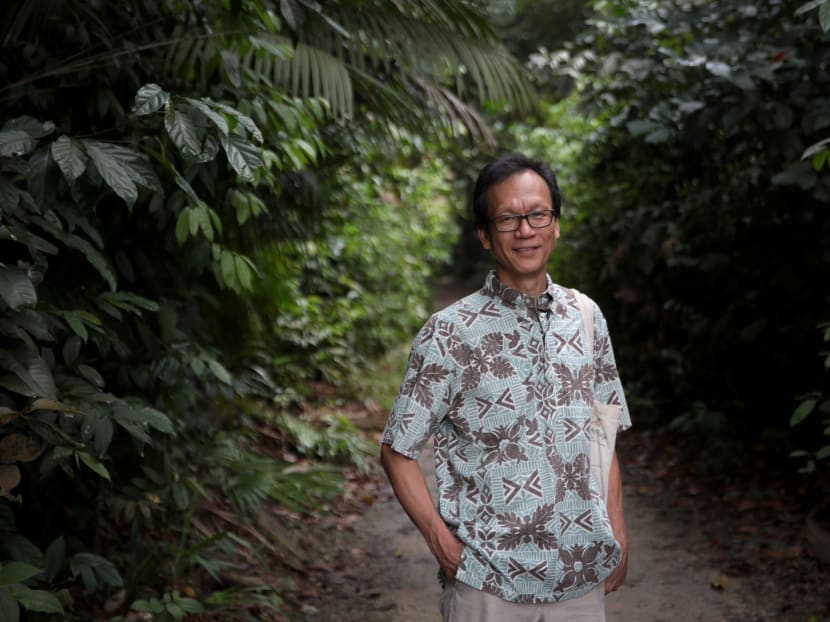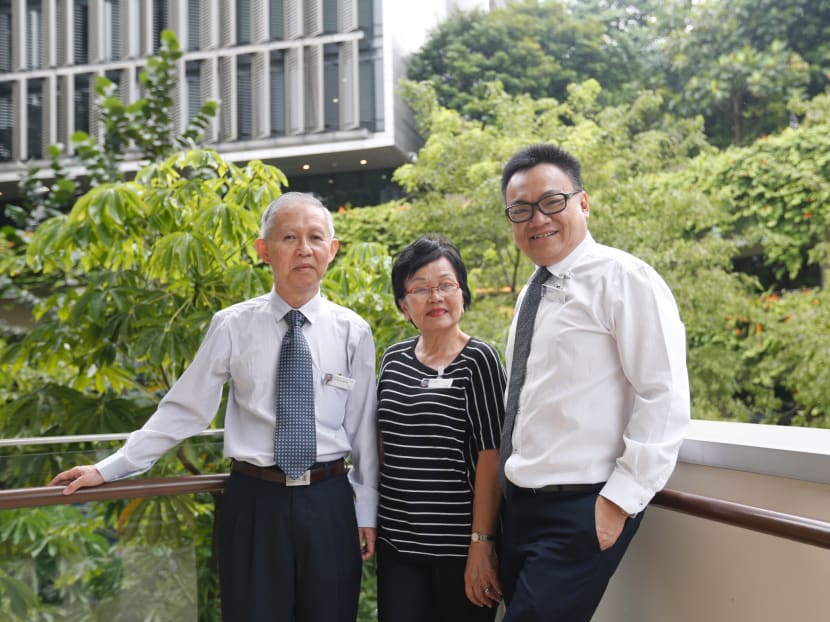 SINGAPORE — Botanist Shawn Lum once saved a tree species from extinction by accident.
The last Chengal Pasir tree in a forest conservation area in Changi Village was cut down without permission in 2002 by a contractor, which was later heavily fined.
By a stroke of luck, Dr Lum, 54, had collected some seedlings and grown them in his kitchen.
Today, the trees can be found in places such as the Botanic Gardens and Changi Airport.
Whenever Dr Lum goes to the Singapore Zoo, he would say a quick "hi" to the Chengal Pasir growing in its carpark.
"They're like my babies," said the Nature Society (Singapore) president.
The longtime conservationist added another feather to his cap on Tuesday (Nov 21), receiving the President's Award for the Environment at the Istana. The award, also given to Anchor Green Primary School and Khoo Teck Puat Hospital this year, is the nation's highest accolade for individuals, educational institutions and organisations that have made significant contributions towards environmental and water resource sustainability in Singapore.
After this edition, the annual award will be given out every two years.
Dr Lum, an American, has spent over 20 years in Singapore and is a permanent resident here. Since 1992, he has been overseeing a long-term study on the dynamics of the Bukit Timah forest, tagging and measuring the trees there.
He has headed the Nature Society (Singapore) since 2008. Known for his non-confrontational approach and friendly demeanour, Dr Lum said he "prefers discussion to arguments".
He has collaborated extensively with parties such as policymakers and other non-profit organisations to promote environmental conservation.
Under his stewardship, Nature Society (Singapore) representatives have worked with the authorities on studies for the proposed alignments of the future Cross Island MRT line, for example. But the society has not shied away from affirming its stand on issues such as the development of the Mandai area by the Mandai Park Holdings.
Said Dr Lum: "I think that we need different voices — some quiet leaders, some supporting from behind the scenes, some louder and urgent-sounding than most, and everything in between."
The diversity of views and approaches is crucial in having a meaningful discussion, he added. "After all, it is a conversation about nature, our ultimate life support system, that we are talking about."
The Republic's biggest environmental challenge is ensuring there are enough green areas outside the nature reserves and parks to support current levels of biodiversity, he said.
Besides the Sungei Buloh Wetland Reserve, there are a lack of mangroves or mudflats in coastal areas specifically set aside for wildlife, he noted.
Dr Lum also felt the Nature Society (Singapore) has not done enough to engage residents in the heartlands who do not speak English. It is something he is looking into.
Little steps are needed to encourage members of the public, who may be "too preoccupied" with other matters, to care about nature, he said.
The society is kickstarting an initiative called Every Singaporean A Naturalist that will reach out to primary and secondary schools and teach students to identify, monitor and appreciate the flora and fauna around them.
"It starts with the realisation that no effort is too small," he said. "By taking little steps, things like caring for wildlife or buying things that are sustainably and ethically produced, it'll become second nature to them."
Over at Anchor Green Primary School, students are taught green and sustainable ways of living through several programmes.
One of them is Buddy Clean, where Primary Four students are introduced to school cleaners to get tips on how to clean their classrooms. They then thoroughly clean their classrooms and hallways once every term.
Primary Five students get the opportunity to become guides and take preschoolers on tours of the Sengkang Floating Wetland nearby.
Anchor Green Primary principal Norliza Rahim said it was important to "start from a young age, so children can be sensitive to environmental issues".
"We want them to reach out to their parents and siblings, too," she added.
Khoo Teck Puat Hospital (KTPH), meanwhile, has 14 rooftop and five ground-level gardens. Staff and members of the public can grow fruits and vegetables in its eco-garden.
About 20 dementia patients participate in horticultural activities, where they get to touch, feel and smell lemongrass, which may bring back old memories.
The hospital was also the first to implement an Energy Display Dashboard last year to monitor its energy usage.
The green surroundings make for a less stressful environment for patients and their family members, said Mrs Chew Kwee Tiang, KTPH's chief executive.