New digital industry office to spearhead tech sector growth, creation of 10,000 jobs
SINGAPORE — A new office, called Digital Industry Singapore (DISG), has been set up to support and capitalise on the growth of Singapore's technology sector.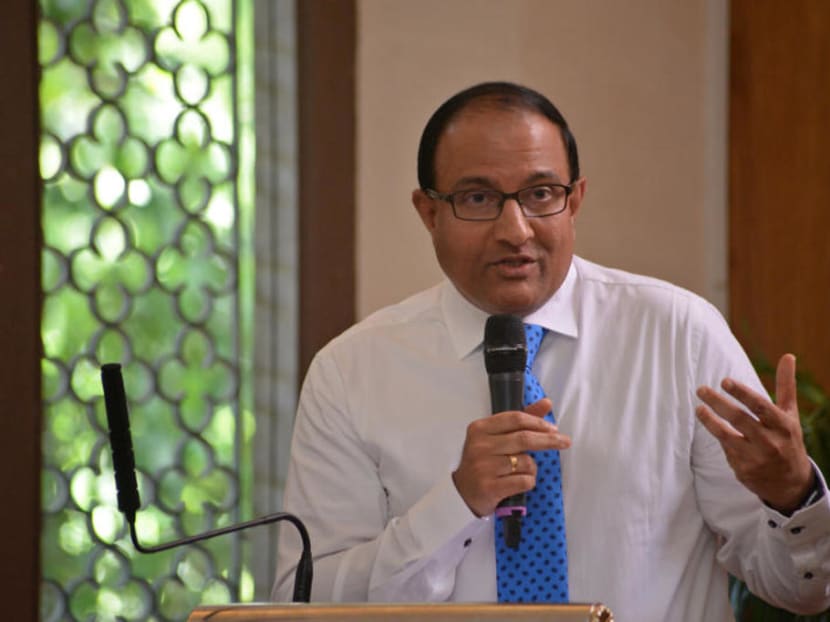 SINGAPORE — A new office, called Digital Industry Singapore (DISG), has been set up to support and capitalise on the growth of Singapore's technology sector.
The office is expected to lead to the creation of some 10,000 jobs over the next three years, Communications and Information Minister S Iswaran said on Wednesday (June 26).
It brings together 45 officers from the Economic Development Board, Enterprise Singapore and the Infocomm Media Development Authority (IMDA).
The joint office will be the first stop for enterprises seeking assistance on anything related to the digital industry, such as artificial intelligence (AI), and will work with them through a public-private partnership model.
This includes securing talent, market access, building digital capabilities and internationalising their businesses, Mr Iswaran said in his opening speech at the Smart Nation Summit 2019 at Marina Bay Sands.
"Given the dynamic nature of tech trends, government and the private sector must work together as trusted partners and co-creators of solutions," he said, citing the way DISG — in some of its first work as a new entity — has worked with ride-sharing tech firm Grab to establish a new headquarters and research centre at One-north, which will eventually house 3,000 employees.
Grab, youth media company Vice and IMDA had also entered a collaboration with DISG's help, and will seek to develop local digital content creators who can reach a regional audience through the platforms offered by Grab and Vice.
These projects, together with others in DISG's pipeline, will bring "broader benefits for Singapore's digital ecosystem" and create about 10,000 jobs over the next three years, he said.
Besides setting up DISG, Singapore has also mooted a new form of trade agreement between governments that is more suited to digital transactions, known as "digital economy agreements", that will "guard against digital and data barriers".
Last month, Singapore, Chile and New Zealand penned a trilateral Digital Economy Partnership Agreement, while Singapore has also started discussions with Australia on further co-operation, said Mr Iswaran.
A total of 38 countries in the Asia-Pacific Telecommunity (APT) grouping, including Singapore, signed a statement on Wednesday, affirming the region's joint effort to develop the telecommunication and infocomm technology environment over the next five years. The APT is an intergovernmental body set up in 1979 to work with the telecommunications industry.
CREATING TRUST IN DIGITAL ECONOMY
To achieve an interconnected digital economy, there must be trust in these systems, Mr Iswaran stressed in his speech, adding that for emerging technologies such as AI, such trust is a critical prerequisite.
"How much should AI be involved in making decisions about consumers? How do we identify and mitigate risks of algorithmic biases?" he asked. Seeking to address such questions is the reason Singapore has been involved in forming the Model AI Governance Framework, which Mr Iswaran launched in Davos, Switzerland earlier this year.
At a press conference before his speech, Mr Iswaran emphasised the importance of fostering trust through strong personal data protection and cybersecurity.
"This is key, because if you want to reap the full benefits of the digital economy, then people must be able to engage in it with the confidence that their data, and whatever information that they are sharing on these platforms, will be utilised for the appropriate purposes," he said.