New groups that look into digital support for needy, work-life balance to be formed: MCCY
SINGAPORE — As a result of ongoing conversations and surveys that the Government had conducted with almost 17,000 Singaporeans last year on their experiences during the Covid-19 pandemic, four new groups have been created to address the issues and feedback raised.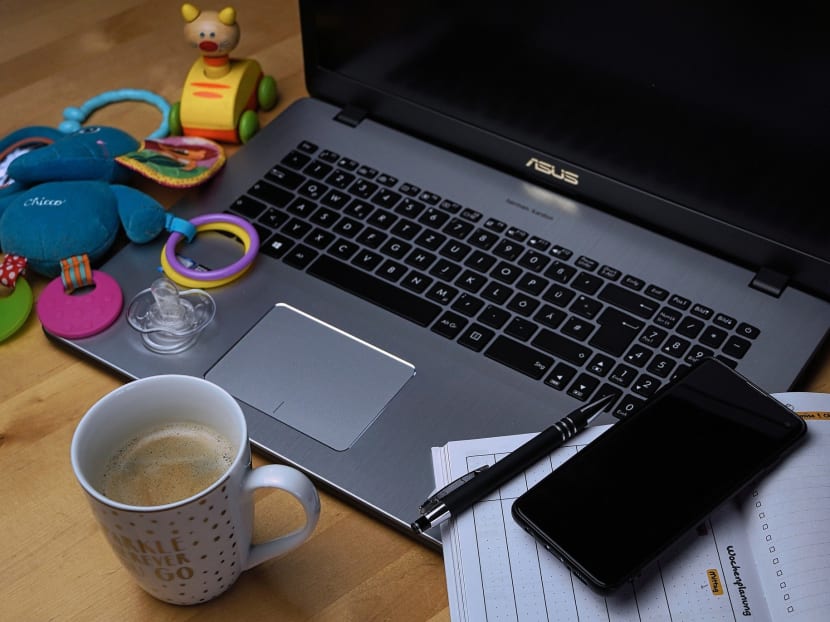 The Government will form four new groups after feedback from close to 17,000 Singaporeans
One focuses on aligning corporations that want to do good with the right social enterprises
Another aims to help the needy access smart devices such as laptops 
Other matters discussed by Singaporeans include jobs and the economy, and national identity
SINGAPORE — As a result of ongoing conversations and surveys that the Government had conducted with almost 17,000 Singaporeans last year on their experiences during the Covid-19 pandemic, four new groups have been created to address the issues and feedback raised. 
These groups — called Alliances for Action — consist of stakeholders across different sectors who will work together to push for improvements in work-life harmony and access to technology, among other issues. 
WHAT PROJECT WAS ABOUT
The Ministry of Culture, Community and Youth (MCCY) on Tuesday (Feb 9) gave a report on the work that had been done for the Singapore Together Emerging Stronger Conversations.
Feedback was gathered from:
4,400 Singaporeans who took part in these conversations organised by various stakeholders

12,500 survey respondents
Mr Desmond Lee, Minister for National Development and Minister-in-charge of Social Services Integration, said that the report presents the views and aspirations of the Singaporean participants.
"In the past months, we have embarked on new Alliances for Action and other partnerships to address pressing issues," he said. 
"There will be more Alliances for Action formed (and) Singaporeans can look forward to the opening up of policy spaces so that we can work with Singaporeans to drive positive changes in Singapore." 
FOUR NEW GROUPS
1. First alliance is one on work-life harmony
In the wake of widely adopted work-from-home initiatives, this will be launched by the Ministry of Manpower and its partners.
The alliance will consist of employees, employers and a few key stakeholders. 
It will grow a community of work-life ambassadors, MCCY said, and will provide resources to companies in specific sectors that face greater challenges in implementing work-life practices.
2. Second alliance aims to develop a national framework and blueprint for corporate purpose and social impact
This will be made up of 15 stakeholders comprising large companies and small and medium enterprises, among others. 
One of the stakeholders is social enterprise Samsui Supplies and Services, which employs a group of 40 prison inmates, ex-convicts and persons with disabilities, to provide healthy food to beneficiaries at nursing homes and charities.
Its director, Mr Ang Kian Peng, told TODAY that the findings from the conversations and surveys had helped the enterprise to sharpen its objectives, with many participants affirming the need to give the vulnerable more employment opportunities. 
The alliance is also a platform to help organise these projects more efficiently. 
"In the past when (organisations) want to do good on their own, they don't have the information on what is required," Mr Ang said. "So by tying up with organisations and other corporates you can do more together." 
For instance, if a bank would like to buy bento boxes for the needy, they may link up with social enterprises such as Samsui Supplies.
3. Third alliance focuses on enhancing online learning opportunities
This will be led by the Smart Nation and Digital Government Group (SNDGG).
SNDGG will expand the offerings on its online live learning platform, known as #SmartNationTogether, which was launched in June last year. 
The platform provides free learning opportunities for Singaporeans to broaden their digital awareness and skills, and the programmes are curated by more than 50 businesses and community organisations. 
4. Fourth alliance works to supply smart devices to needy beneficiaries 
This grouping is working on a collaborative portal to be set up in April next year.
Developed by SNDGG, the online site will allow users to easily search and apply for digital devices, and social service agencies will be able to list their digital device schemes to reach a wider group of beneficiaries, among other features. 
One of the stakeholders under this alliance is Touch Community Services, a charity that has worked with Facebook to distribute laptops to young people from low-income or single-parent families.
Its chief executive officer, Mr James Tan, told TODAY that a centralised portal can minimise possible duplication of resources as well as enable different social service agencies and suppliers to work better together. 
"We look forward to collaborating with SNDGG to build the collaborative portal together, so that we can see how best our various programmes can fit in and benefit even more Singaporeans," he said. 
WHAT ELSE HAS BEEN HAPPENING
The creation of the four new groups means that there are now 15 Alliances for Action.
Two existing ones — Uplift and the SG Cares Community Networks — were created in 2018.
Another two — the Youth Mental Wellbeing Networks and the Beyond Covid-19 Taskforce — were created in the first half of last year. 
Another seven industry-led alliances were then announced in June last year by Deputy Prime Minister Heng Swee Keat, formed to pursue economic growth in different sectors. 
OTHER FINDINGS FROM PARTICIPANTS 
The findings from the conversations and surveys were published on a website on Tuesday. 
Some of the conversations were conducted in mother tongue languages, and a special effort was made to reach out to people with disabilities, MCCY said.
The survey is now closed, but MCCY expects the dialogues to continue, with conversations around marriage, parenthood and family among the themes lined up.
The 15 themes that emerged from the discussions include governance and civic engagement, education and training, health and well-being, diversity among the Singapore community and caring for seniors.
In MCCY's report, there were other themes highlighted by the survey respondents based on their responses, including: 
Social support
Participants felt strongly about making Singapore a fair and just society that cares about the dignity of the less privileged

"We hope that our society becomes more compassionate and understanding, especially towards the vulnerable and disadvantaged," the report quoted them as saying. "We feel a strong sense of responsibility to help one another and care for the community." 
National identity and shared values 
Participants believe in the importance of a kind, compassionate and caring society, with Covid-19 having highlighted the need to more understanding towards one another

They believe in sharing the responsibility of helping each other, especially for the more vulnerable groups such as seniors, persons with disabilities and lower-income earners
Jobs and economy
Respondents said that the workforce should strive to be more globally competitive and digitally ready, as remote working will make competition for white-collar jobs more intense and people can find work from anywhere in the world

Young people are concerned about new technology trends and about staying competitive and relevant in the job market