Laws tackling fake news to be introduced next year: Shanmugam
SINGAPORE — New laws to tackle the scourge of fake news are expected to be introduced next year, Law and Home Affairs Minister K Shanmugam said Monday (June 19).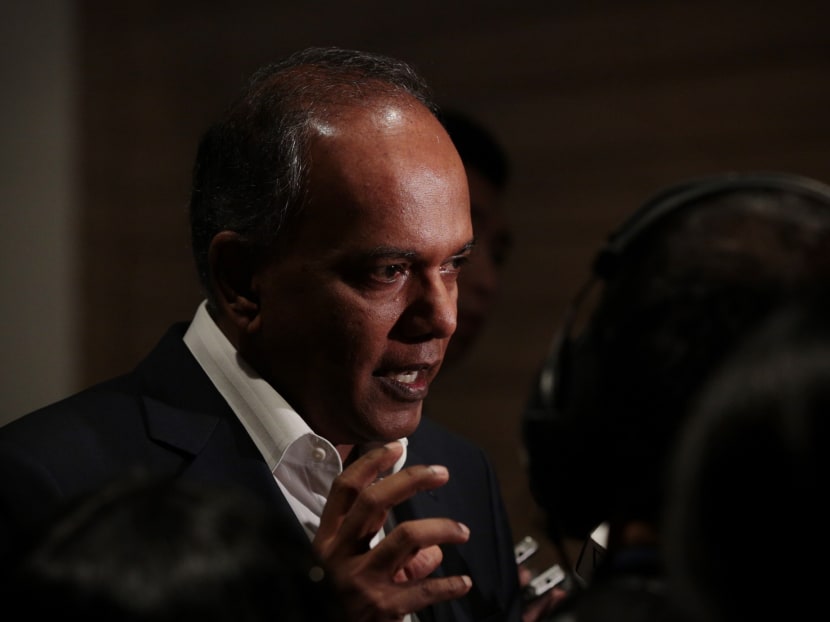 SINGAPORE — New laws to tackle the scourge of fake news are expected to be introduced next year, Law and Home Affairs Minister K Shanmugam said Monday (June 19).
A recent government survey, he added, showed that 91 per cent of Singaporeans are supportive of stronger laws to "ensure the removal and correction of fake news".
The poll, conducted last month among 1,617 residents aged 15 and older, also showed that two in three Singaporeans could not discern "fake news" when they first see it, and a quarter of the respondents shared information that they later discovered to be false.
Only around half of those who took part in the survey are confident of their own ability to recognise fake news.
As for the frequency, three in four Singaporeans come across fake news at least occasionally, most often on Facebook and WhatsApp.
Disclosing these findings Monday at a forum on "truth and trust in the media", Mr Shanmugam said the survey demonstrates the "very serious" nature of fake news.
It is a "no brainer" that Singapore needs to update its legislative toolbox to deal with the scourge, he said, noting that governments in Germany, the United Kingdom and Israel have also moved in this direction.
Laws here pertaining to this could involve working with online platforms to detect and dispel falsehoods, as well as taking to task the perpetrators of falsehoods.
However, the forms they would take require further study, he said, adding that the authorities plan to consult stakeholders - such as the legal profession, media professionals and tech companies - in the second half of this year.
Mr Shanmugam also said such laws are not meant to target erroneous reports that are inadvertently put out.
In his 45-minute speech, he cited a wide range of international and local examples where misinformation have been deliberately used to spread hate, undermine the integrity of domestic politics, or for monetary profit.
For instance, there was a video of Muslims celebrating a Pakistani cricket match victory put up online, and it was misconstrued as a celebration of the 2015 terror attacks in Paris. It was viewed 500,000 times in two hours.
Mr Shanmugam said: "It was a perfect marriage of emotions and somebody exploiting those emotions to stoke anti-Muslim, Islamophobic feelings."
Extremists have also used such tactics to turn non-Muslims against Muslims, he said.
Given the high Internet penetration here, as well as its racial and religious profile, Singapore would be "of particular interest to a number of countries" that may want to influence specific racial, social or religious groups here, he added.
"It will be stupid or naive for us not to recognise that and to see what we can do to defend ourselves, because that is (for) national survival."
Technology and social-media platforms have made misinformation hard to tackle because information travels fast online, and publishers can hide behind anonymity or fake identities.
Mr Shanmugam stressed that legislation is just one part of the effort to tackle the problem. Civil society, the media and tech companies each has a role to play. "We need to see how we can strengthen our resilience through media-literacy education ... Members of the public and civil society have to help foster an online culture where truth is valued and protected."
For example, some Twitter users helped to rebut rumours during the 2011 summer riots in London, he said.
Tech companies such as Facebook, Google and Twitter also bear a "significant responsibility". Some of these platforms have committed to report ing hate speech and flagging disputed information, but these "voluntary commitments" may not be enough, Mr Shanmugam said, citing how Germany and Israel are considering laws to compel social networks to remove certain types of unlawful content.