New mobile app launched to help food outlets cut waste
SINGAPORE — It was the sight of his family dumping expiring food from the freezer that motivated Mr Preston Wong last year to create a digital application to help food sellers reduce food wastage.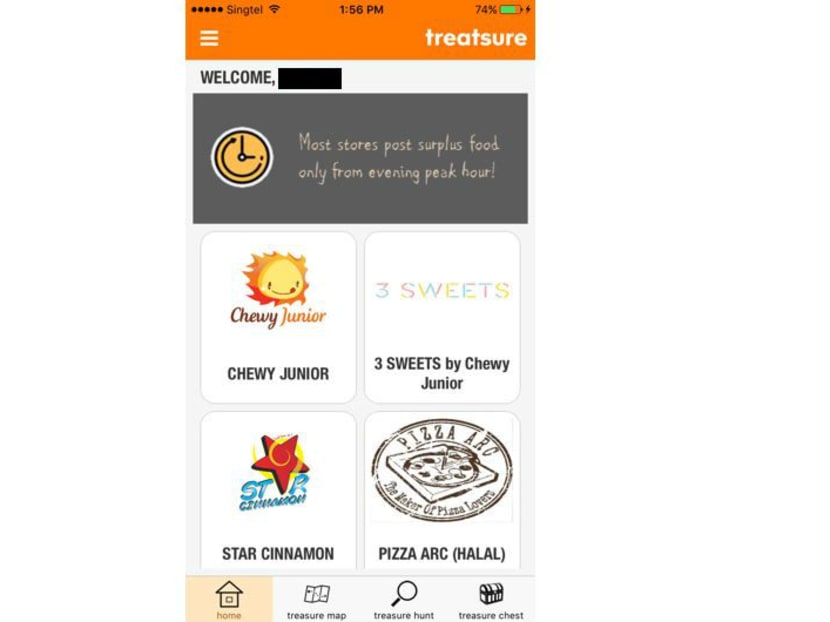 SINGAPORE — It was the sight of his family dumping expiring food from the freezer that motivated Mr Preston Wong last year to create a digital application to help food sellers reduce food wastage.
"The idea germinated, and it made me realise that the problem of food wastage extends outside households as well, but there's no innovative way to reduce it," Mr Wong, 28, said.
In the end, he and his church buddy Kenneth Ham, 27, decided to make use of technology to try and tackle the problem.
In September, Treatsure was launched on the Apple app store, developed with support from an undisclosed number of angel investors who put in a five-figure sum of money. Mr Wong, who has degrees in business and law, is the chief executive officer of the venture, whereas Mr Ham, whose background is in computer science, is the chief technology officer.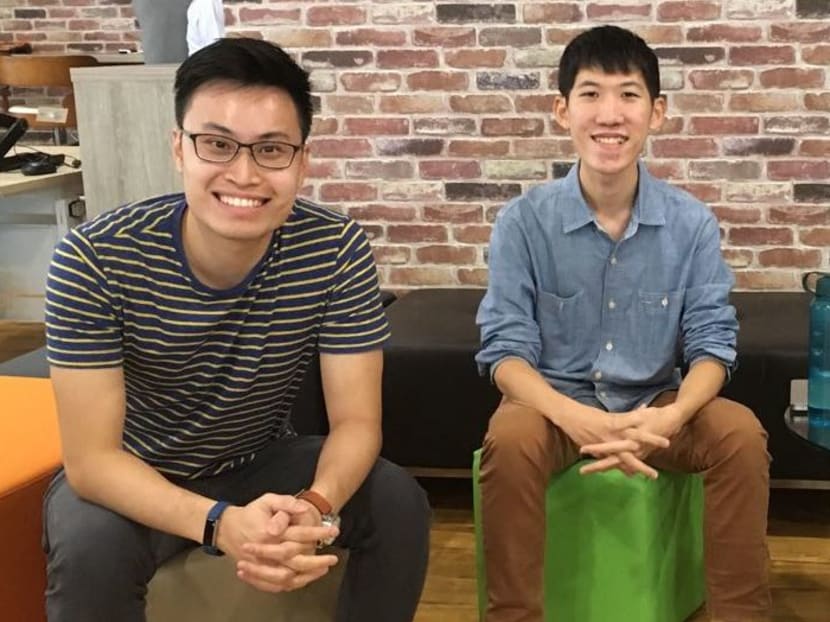 There are 10 merchants who signed up to use the app, mainly confectionaries such as Chewy Junior, Star Cinnamon and Bud of Joy Bakery and Store.
They offer their surplus food at a discount of 20 to 30 per cent online, usually towards the end of the day, though it may not be a daily occurrence. Consumers may reserve these items through the app and head to the store within 25 minutes to pay.
Mr Wong said that some of the items that would otherwise be disposed are listed on the Treatsure app in the evening or after the last batch of production by the retailer.
While wooing merchants to come on board, he found that many were concerned about being seen as a discount store. He reassured them that, on the contrary, they would be regarded as a responsible brand for reducing wastage.
Traditional ways of dealing with extra food included donation, distribution, digestion or disposal. Mr Wong felt that none of these were ideal.
Disposal dented the public image of businesses, whereas donation could open businesses up to liability claims, if things went awry.
To encourage merchants to adopt technology, he offered to show their staff members how to use the app personally.
Treatsure has been downloaded more than 1,000 times so far, although Mr Wong declined to reveal usage figures. In the coming months, he hopes to continue to raise capital and net another three to five merchants that have multiple outlets across the island, including those in the heartlands.
There are also plans to enhance the app, possibly allowing for notifications on available food, and digital payments.
Mr Ronald Kung, 29, manager of bakery Hong Kong Flaky Lotus in Tanjong Pagar, estimated that about 10 per cent of its baked goods — or 40 to 50 buns or pastries — were left on the shelves and tossed out daily. Since the store started using the app, "a few" customers have snapped up excess stock through it, but the impact on waste reduction has yet to be seen, he said.
Organic food grocer and bakery Bud of Joy at Macpherson uses the app three to four times a week to clear stocks such as bread, cookies and cakes. Mr Lim Her-Yi, 33, who runs the shop, observed that food wastage has been reduced by about 15 per cent through the extra sales, but he remains cautious. "We don't want to make it a thing where we become like a discount store at a certain hour."
Both retailers do not pay a fee to be listed on the app. Mr Wong said that arrangements with the merchants on fees vary.
As a consumer, human resources manager He Qing Pei, 26, has yet to download the app, but she thought it was a novel approach to reducing food waste. "Even if the food is nearing its expiry date, it has not yet expired and can still be eaten. Sometimes, stores just have more leftovers for whatever reason. It's not that the quality of the food is poor."
However, choices are limited for now, and she would be more inclined to use the app if a larger number of merchants across the island came on board.
Before Treatsure entered the market, there was another app called 11th Hour. Launched in October last year, it served as a platform for food and beverage (F&B) businesses to offer last-minute deals to customers to reduce food wastage.
A year on, co-founder Tan Jun Yuan, 31, is gearing up for a revamp of the app next month. "The original app was limited because some merchants don't have food wastage, and that makes the F&B pie smaller," he said.
Rather than focus solely on food, the revised app will look into other ways to arrest wastage, such as filling empty seats at eateries.