New programme offers weekend respite for caregivers
Caregivers now have the option of entrusting their elderly loved ones to selected day or senior centres across the island on weekends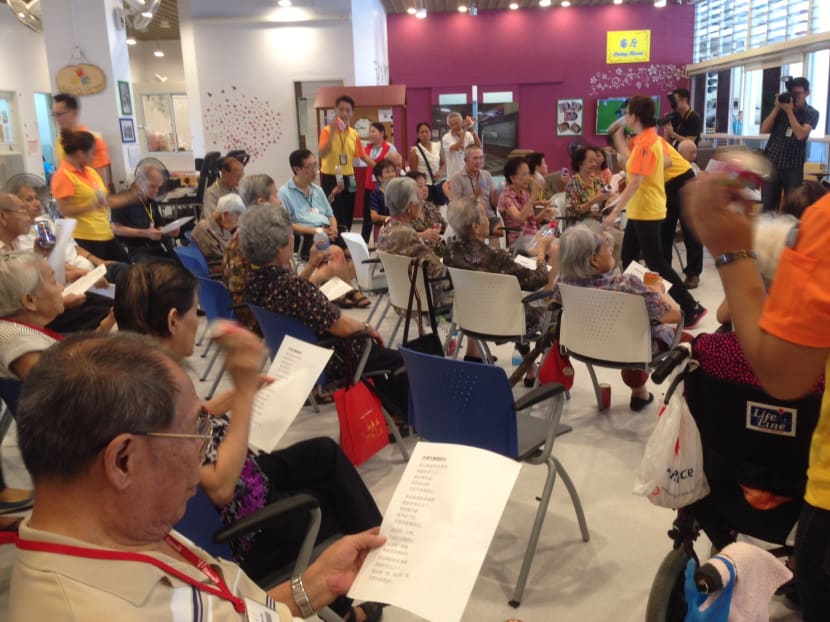 Caregivers now have the option of entrusting their elderly loved ones to selected day or senior centres across the island on weekends
SINGAPORE — Caregivers of elderly family members with physical or mental health conditions will now have additional support from day and senior centres over the weekend, Minister for Health Gan Kim Yong announced today (July 14) at the official opening of the Silver Circle Senior Care Centre at Serangoon Central.
Administered by the Agency for Integrated (AIC) Care, the new Centre-Based Weekend Respite Care Centre (CBWRC) programme offers caregivers the option of entrusting their elderly loved ones to selected day or senior centre on weekends.
Previously, most day and senior care centres were open only weekdays. With this new initiative, caregivers have the option of having more time-off from their caregiving duties on the weekends for urgent work commitments, to rub errands or simply for a short break.
Speaking at the event, Mr Gan said: "Caregiving is no easy feat and many caregivers experience physical and emotional stress in taking care of their seniors. By giving them some time to take care of themselves, caregivers can also take better care of their seniors."
NTUC Health Co-operative's Silver Circle CC at Serangoon Central was among the first few centres to roll out the CBWRC programme in April.
AIC has partnered six service providers to introduce this new respite care service, which is currently available at seven centres including Sembawang, Bukit Batok, Tampines and Toa Payoh. St Luke's Eldercare in Yishun will be the eighth centre come September.
The number of centres offering this service is expected to grow to 10 over the next few years and benefit more than 200 caregivers and their loved ones.