No licence renewal for Orchard Towers clubs: Nightlife association calls for talks with police, appeal board
SINGAPORE — The Singapore Nightlife Business Association has called for a dialogue with the authorities to address concerns among nightclubs and bar operators in Orchard Tower over the sudden move not to renew their licences.
Operators of 12 nightclubs and bars at Orchard Towers were told in July that their licences will not be renewed past May 2023
The police said there were law-and-order concerns after a "consistently high volume" of complaints
The Singapore Nightlife Business Association is looking to set up a meeting with the authorities for operators to plead their case
Affected nightclub operators were disappointed by the sudden move after they spent large sums to resume business when Covid-19 rules were eased
SINGAPORE — The Singapore Nightlife Business Association has called for a dialogue with the authorities to address concerns among nightclubs and bar operators in Orchard Towers over the sudden move not to renew their licences.
Mr Nasen Thiagarajan, president of the Singapore Nightlife Business Association, said that he reached out to the Ministry of Trade and Industry last week to try to set up a meeting with the relevant authorities and is waiting for the ministry's response.
The meeting would hopefully give the operators the opportunity to convince the authorities that they will put up measures in order to get their licence renewed, he told TODAY.
Operators of 12 commercial units at Orchard Towers were told last month that their public entertainment licences will not be renewed past May 31 next year.
In a letter to the operators, the police said that the move was "part of the Government's continued efforts to manage the law and order situation and disamenities".
The businesses hold a Category 1 licence, which allows the outlets to have dancing, singing and live performances on their premises.
The move not to renew licences for the nightclubs and bars came as a shock to the operators, said Mr Nasen.
While the police have previously stated that new public entertainment licences are unlikely to be granted at Orchard Towers, Mr Nasen said that existing operators typically got their annual licence renewals approved.
"In this case, existing operators have been given notice, which means they will be zero-ed out."
In response to TODAY's queries, the Ministry of Home Affairs said that these operators may appeal to the Public Entertainment Appeal Board (PEAB), an independent body appointed by the minister.
"The decision by the PEAB is final," it added.
NO IMPROVEMENT TO LAW-AND-ORDER SITUATION
Known for its nightclubs and bars, the 18-story mixed-use building — which also houses offices and apartments — located along Singapore's prime shopping street has a notorious reputation for sleaze and brawls.
On several online guides on Singapore's red-light districts, Orchard Towers features prominently alongside Geylang. 
In the area, police anti-vice raids are common and fights are frequent. Just this week, three men were arrested and charged with rioting after a fight outside the building in the early hours last Sunday.
In 2019, a 31-year-old man died from a stab wound to the neck after a fight outside a nightclub in Orchard Towers.
The police told TODAY that the move not to renew the licences of the 12 nightclubs and bars came after a "consistently high volume of strong feedback from nearby residents and neighbouring developments".
There were concerns over "public safety, vice activities and nuisance" due to the presence of nightclubs and bars at Orchard Towers, the police added.
"The law-and-order situation in Orchard Towers remains of concern and has not improved over the years."
HOPING FOR A COMPROMISE
Two nightclub owners, who spoke on condition of anonymity and have been given pseudonyms, told TODAY that they were shocked and disappointed when they received the notification from the police last month.
Adam, who runs two nightclubs at Orchard Towers, said that there was no indication that the police would stop renewing the licences.
"When nightclubs finally opened up (after Covid-19 restrictions were lifted), we were all so happy. So we immediately went to get new leases with a landlord," he said.
As for himself, he took a six-figure loan from a bank to pay the deposit for the new lease and for renovations and repairs. 
Adam's nightclubs were closed for two years. He said that the authorities did not allow any nightclubs at Orchard Towers to convert to food-and-beverage business during the pandemic, a provision given by the Government.
Adam, who has been running clubs there since 2009, gave up two other clubs at Orchard Towers when the Covid-19 pandemic hit.
"Now, we are in debt and we signed leases with the landlords. And suddenly, (the police) give us a notice of 10 months. How are we going to pay the banks? Are we going to be declared bankrupt?"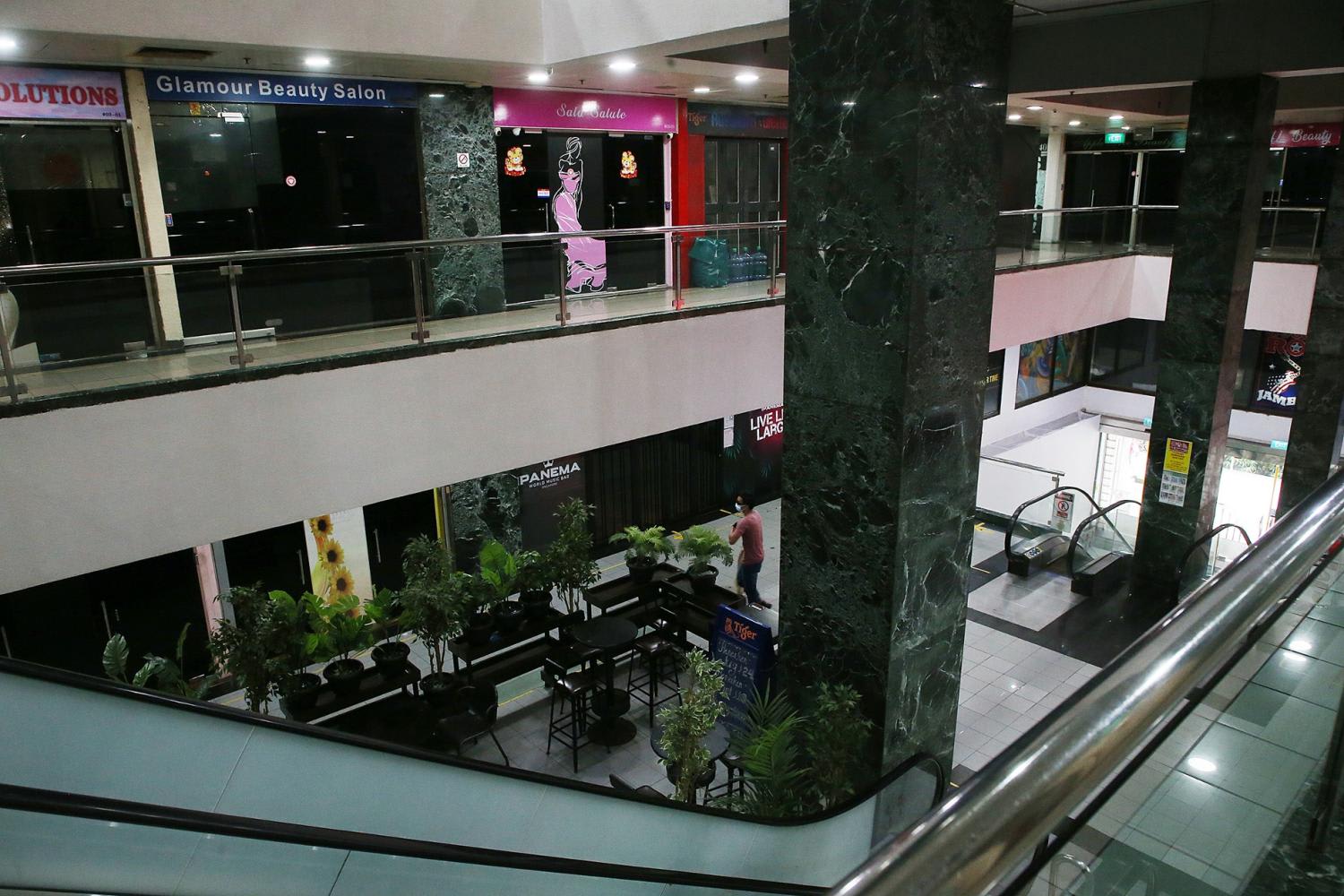 The affected operators have been given until May 2023 to make changes to their businesses, the police said.
Until then, they may apply to the Urban Redevelopment Authority for a change of use of their premises or apply for another public entertainment licence to relocate their businesses.
The nightclub owners said that relocation will not be easy.
Not many shopping centres in Singapore would allow nightclubs as tenants.
And for places that do, such as Parklane Shopping Mall or in Geylang, the police have marked these places as locations where a public entertainment licence will be "unlikely to be granted", to tackle law-and-order concerns.
Ray, who runs a club that has been at Orchard Towers for about 26 years, questioned why the authorities were not using the existing demerit-point system to punish errant nightclubs and were choosing to punish all of them with the blanket non-renewal.
"If our record is not clean, we would not have survived for 26 years. We have always abided by the laws and regulations," Ray said.
Ray also said that staff members at the nightclub always try to control disputes before they break out into a fight. 
However, most of the fights happen at the taxi stand outside Orchard Towers. This taxi stand is used by drunk patrons of bars and clubs elsewhere, and are outside of the operators' control, Ray said.
Ray added that nightclub owners at Orchard Towers had been in talks with the authorities on plans to beef up security within and outside the building, but discussions ended after the fatal brawl in 2019.
Now, the nightclub owner is hoping to convince the authorities to reverse their decision and come to a compromise. 
To curb drunken behaviour, new rules were implemented at Clarke Quay in 2013. Bars and clubs had to stop selling liquor to patrons by 3am on Sundays and weekdays, and 4am on Saturdays and the eve of public holidays, instead of 6am previously.
Ray is hoping that the authorities will adopt something similar for Orchard Towers.
"We don't want to be seen as challenging the authorities. We don't want to be seen as hostile and aggressive. What we intend to do is to plead for our licence."