No need for economic stimulus measures yet, but Govt ready to respond if situation gets 'much worse': PM Lee
SINGAPORE — The current economic slowdown in Singapore does not warrant immediate stimulus measures, Prime Minister Lee Hsien Loong said on Sunday (Aug 18).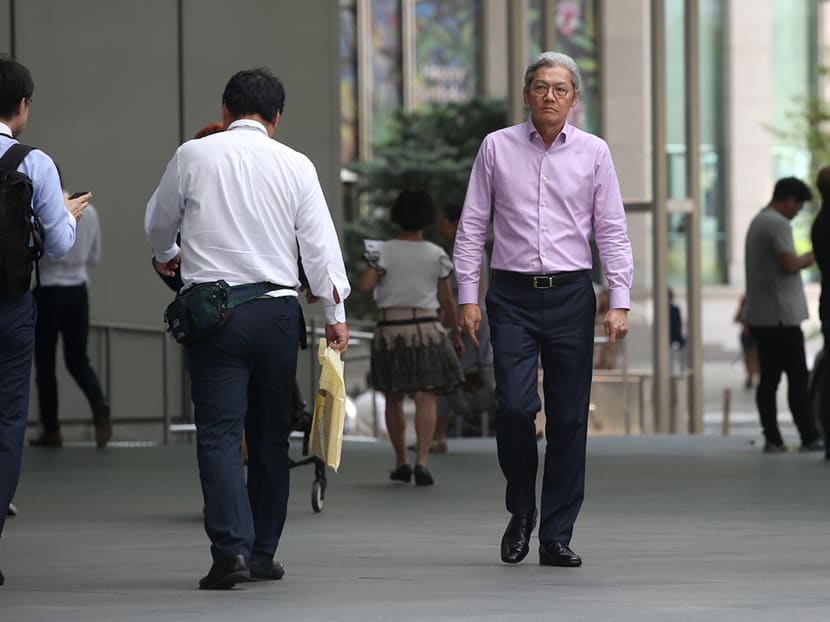 SINGAPORE — The current economic slowdown in Singapore does not warrant immediate stimulus measures, said Prime Minister Lee Hsien Loong on Sunday (Aug 18).
However, the Government will "promptly respond" with appropriate interventions to sustain the livelihoods of Singaporean workers if the situation gets much worse, he said in his Chinese speech at this year's National Day Rally.
Mr Lee's comments come after the Ministry of Trade and Industry (MTI) last week downgraded its economic growth forecast for the full year again, saying that it now expects gross domestic product (GDP) to come in around the midpoint between 0 per cent and 1 per cent. This was the second time this year that the MTI had lowered its projection.
The MTI also said GDP in the second quarter expanded by a mere 0.1 per cent from the same period a year ago, the slowest pace in a decade.
"The Government and our union leaders are watching trends closely. We are prepared," Mr Lee said. "We have experienced cyclical downturns like this in the past, and we are confident we can take this one in our stride."
Even so, he said, Singapore must continue to improve its economic fundamentals for long-term competitiveness and added that Deputy Prime Minister Heng Swee Keat and other younger ministers are leading the Republic's economic transformation efforts, which have been ongoing for the last few years. 
These efforts are beginning to bear fruit, he said, as Singapore companies are innovating, improving their operations, expanding in overseas markets and developing their employees.
RETRENCHMENT, UNEMPLOYMENT STILL LOW
The slowdown in the economy has primarily been due to a weakening of global demand and international trade, which has hit Singapore's manufacturing sector and trade-related services, while a slump in electronics has affected the overall economy, Mr Lee noted.
Sectors related to electronics, such as precision engineering and wholesale trade, have declined, while the retail sector continued to be under pressure from online shopping, he added.
Continued tensions between the United States and China will also adversely impact the global economy, he warned.
"Supply chains will be disrupted, investments and R&D will be restricted, people-to-people exchange will be constrained."
However, other sectors have been less affected and retrenchment and unemployment rates remain low, he noted.
Recently, he said, he and labour chief Ng Chee Meng discussed these matters with union leaders.
"They reported that while workers are worried, so far the slowdown has not significantly affected jobs," Mr Lee said.
In its latest labour market report, the Ministry of Manpower concluded that companies are now more cautious about hiring, as jobs growth slowed in the second quarter of this year.
The citizen and resident unemployment rate also ticked up in the second quarter, continuing a trend which started in September 2018.
SINGAPORE'S STRENGTHS
Although the external environment is "not sanguine", Mr Lee said Singaporeans must not forget that the Republic has some important strengths too.
"Compared to other countries, our position is much better. We don't need to look very far, just comparing with other countries in Southeast Asia and the wider Asia region, there is a difference," said Mr Lee.
For example, Singapore is still attracting several major investments from foreign companies.
Finnish oil company Neste recently injected S$2 billion to expand its renewable energy plant in Singapore, which will create high-quality jobs for the Republic.
The chief executive officer of Neste, Mr Peter Vanacker chose Singapore because of its excellent geography and business environment, its advanced technology, infrastructure and logistics and its workforce, which is the best in the world, Mr Lee said.
The company also has a high regard for the Economic Development Board's (EDB) planning and support, he added.
"In sum, Neste trusts EDB, it trusts our workers and it trusts Singapore," Mr Lee said.
Mr Lee said Neste's commendation reflects the excellent reputation Singapore has among investors.
"Faced with uncertain economic prospects, we need to work all the harder to protect this trust that investors have in us,' he added.