No UFC for me, says MMA star Angela Lee
SINGAPORE — She is a rising young star and one of the most recognisable faces in women's mixed martial arts (MMA) in Asia. But do not expect Angela Lee to make the leap from Asia-based promotion ONE Championship to the big leagues anytime soon.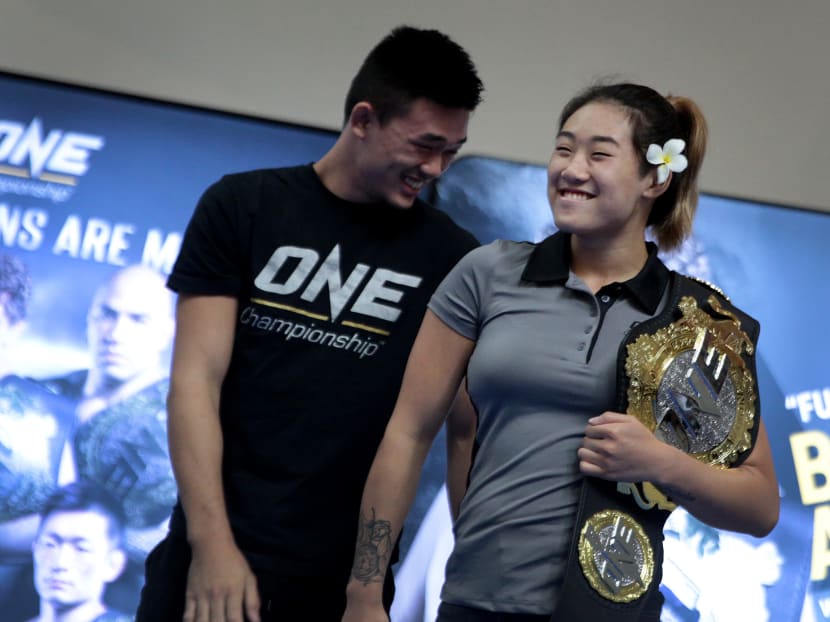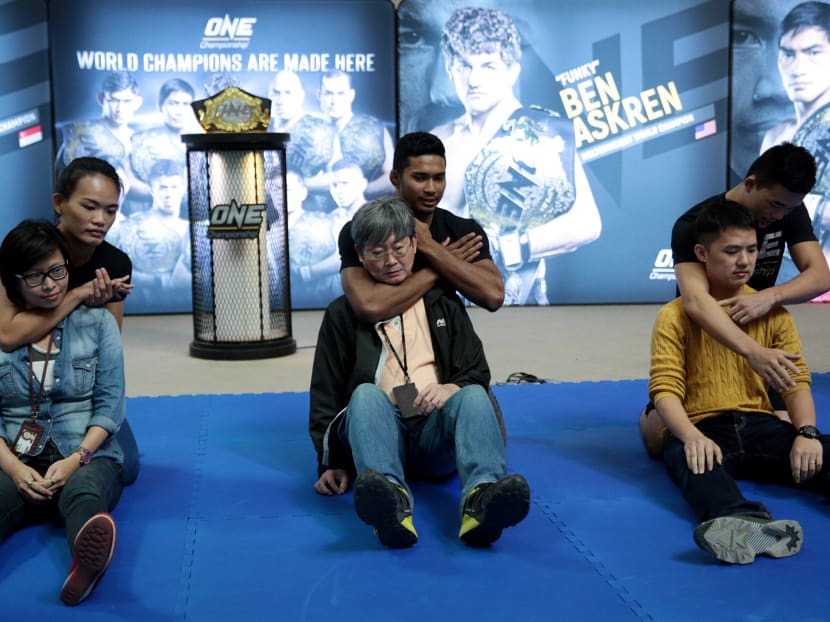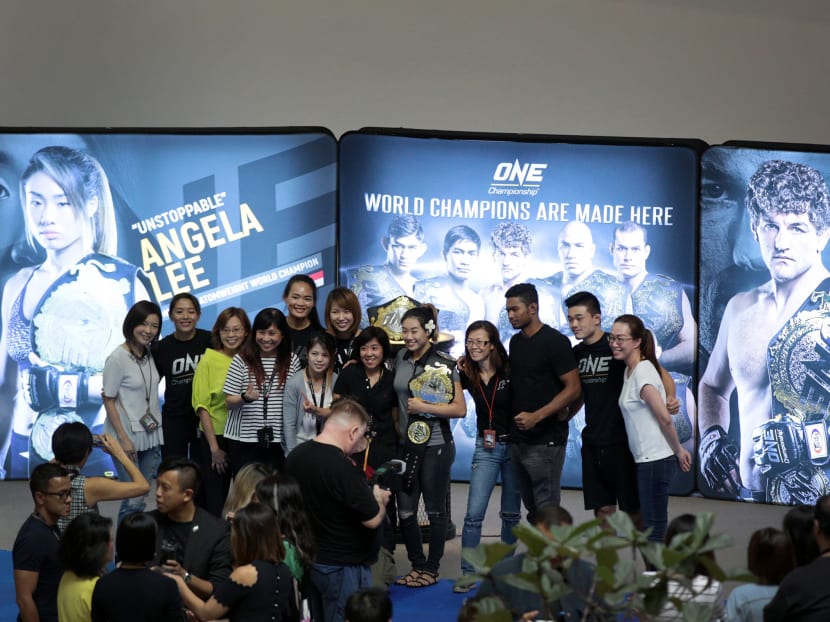 SINGAPORE — She is a rising young star and one of the most recognisable faces in women's mixed martial arts (MMA) in Asia. But do not expect Angela Lee to make the leap from Asia-based promotion ONE Championship to the big leagues anytime soon.
In fact, talk of the Ultimate Fighting Championship (UFC) — the world's biggest MMA promotion that is based in Las Vegas, United States — annoys the 21-year-old.
Perhaps UFC senior vice-president of international and content Joe Carr's previous comments about the huge gap between Lee and UFC's top female fighters had riled the Canadian-born fighter, who is of Singaporean-Korean parentage. Responding to a question from TODAY on the possibility of her joining the UFC stable, she said on the sidelines of the Mediacorp Meet & Greet with One heroes on Friday (Oct 6): "I'm a little bit offended when someone brings that (UFC) up. ONE are doing an amazing job and I wouldn't leave them for another organisation.
"(ONE Championship) is a prestigious organisation and I'm happy to be fighting in it. What I'm looking to do is make the most of my time in my career, and really enjoy what I do. I want to keep improving my skill set as a fighter, and keep my undefeated record."
Lee, who holds the ONE Championship women's atomweight belt, will be aiming to extend her 8-0 perfect record in a rematch against Japan's Mei Yamaguchi at the ONE: Immortal Pursuit at the Singapore Indoor Stadium on Nov 24. In May 2016, Lee won her first career title when she defeated Yamaguchi in a battle that went the full five rounds.
The Hawaii-based fighter went on to defend her title twice against Taiwan's Jenny Huang and Istela Nunes of Brazil, and there will be much more at stake for the MMA superstar next month as she faces Yamaguchi in the cage once again.
Yamaguchi, the more seasoned fighter with a record of 16 wins (two knockouts and seven submissions) and 10 losses will be out for blood this time, but Lee is confident that she will prevail against the 34-year-old.
"Our first match was spectacular, and I'm excited about meeting her again," Lee said.
"I've had more time in the cage, two title fights…I feel more confident. I didn't show my full potential in our first fight and I want to be able to do that.
"I know she's been working on her grappling so I'm preparing slightly differently. I last fought her a year and a half ago, so I've had a lot of time to train and improve my technique. I'm looking to go inside the cage and finish her (off)."
Lee will headline one of two title fights at ONE: Immortal Pursuit next month, with ONE Championship welterweight champion Ben Askren set for his final career fight on Nov 24 against Shinya Aoki, a former lightweight champion. The 33-year-old American, who holds a 17-0 undefeated record, will be joining ONE Championship as an executive after his retirement.
Singaporean fans will also get a triple treat in November, with three local fighters — Amir Khan, May Ooi, and Tiffany Teo — set to compete on home ground at the indoor stadium this time.
While details of their opponents have not been announced, Khan and Ooi are ready to give the home fans a fight night to remember.
Khan, who has eight wins and two losses under his belt, is hopeful that victory on Nov 24 will set him up for a title challenge in the future. "I feel good, and I feel my performance this time will be different as I want to show everyone what I'm capable of," said the 22-year-old.
"I love the atmosphere of the Singapore crowd, the energy from the fans, and they always scream for you and I feed off their energy.
"I am aiming to get the lightweight world title and be a multiple champion. I hope to fight (Filipino reigning champion) Eduard Folayang next…I need to pull off consecutive wins and my performance has to be impressive. I'm really focused and I'm determined to get this fight."
Like Khan, former national swimmer turned MMA athlete Ooi is also hopeful of securing a title fight in One Championship soon. The 41-year-old strawweight fighter made a dream debut in ONE Championship's Quest for Greatness in Kuala Lumpur in August, choking out home favourite Ann Osman to clinch victory at the Stadium Negara.
Ooi, a multiple SEA Games gold medallist in the pool, is relishing the opportunity to perform in front of a home crowd again after her last Rebel FC fight at the indoor stadium in 2014.
Ooi also competed alongside local swimming golden girl Joscelin Yeo at the 1993 SEA Games here, and she laughed as she recalled her experience then.
"At the SEA Games in 1993, Joscelin and I swam so many events and we were expected to sweep the medals. I was only 16 then and the pressure was immense," she said.
"Now it's just one fight, it's very different. People have been asking me when I'm fighting in Singapore…I'm excited and I think it's long overdue.
"I'm feeling really good, and feeling very confident coming off a big win in Kuala Lumpur. It's been a long time coming, and I expect good support from the fans."
* Visit www.onefc.com for more information on the Nov 24 fight, ONE: Immortal Pursuit