'Not business as usual': Geopolitical shocks mean S'pore must be prepared for troubled times ahead, says Ng Eng Hen
SINGAPORE — Recent world events have resulted in a "geopolitical earthquake with potentially serious, if not grave, security implications", and this means it is "not business as usual" for the security of a small country such as Singapore, Defence Minister Ng Eng Hen said.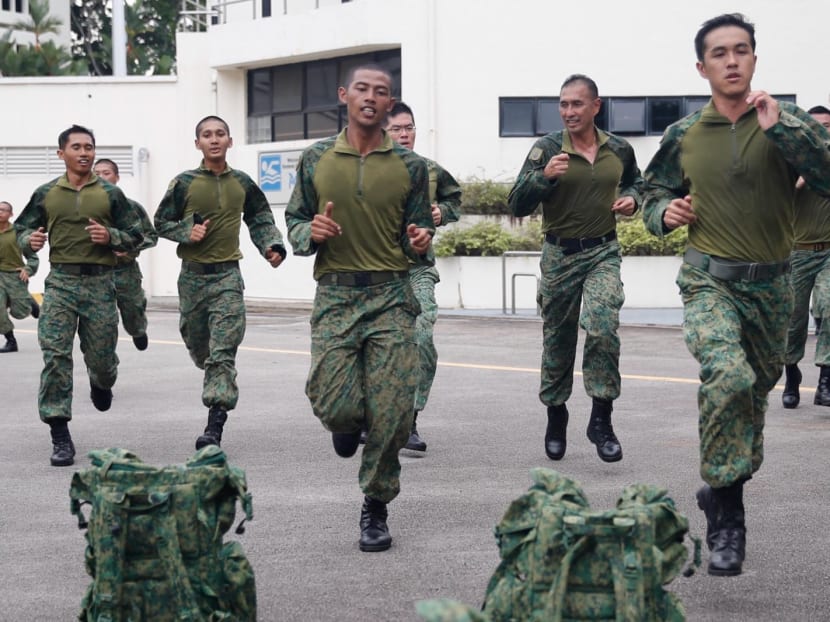 The Covid-19 pandemic and Russia's invasion of Ukraine have set off geopolitical shifts with potentially grave implications, Defence Minister Ng Eng Hen said
The retreat of globalisation and geopolitical tensions mean it is not "business as usual" for Singapore and her armed forces
Singapore must use this period of relative peace to bolster the country's defence, he added
He was speaking to reporters on the eve of Singapore Armed Forces Day
SINGAPORE — Recent world events have resulted in a "geopolitical earthquake with potentially serious, if not grave, security implications", and this means it is "not business as usual" for the security of a small country such as Singapore, Defence Minister Ng Eng Hen said.
Speaking to reporters on Thursday (June 30) in his annual interview on the eve of Singapore Armed Forces (SAF) Day, Dr Ng also outlined how the country should respond in the face of a "toxic milieu", with supply chain disruptions and inflation exacerbating "heightened security risks".  
He pointed to the Covid-19 pandemic and Russia's ongoing invasion of Ukraine as the two main events that have plunged the world into a state of geopolitical flux.
"Entrenched foundations have been shaken and assumptions about the world and region we live in — that we have accepted and taken almost for granted — are now tested," he said.
"I think in the months ahead, these geopolitical tectonic plates will shift further and may result in dramatic changes. As a small country, Singapore — particularly — must remain watchful and nimble."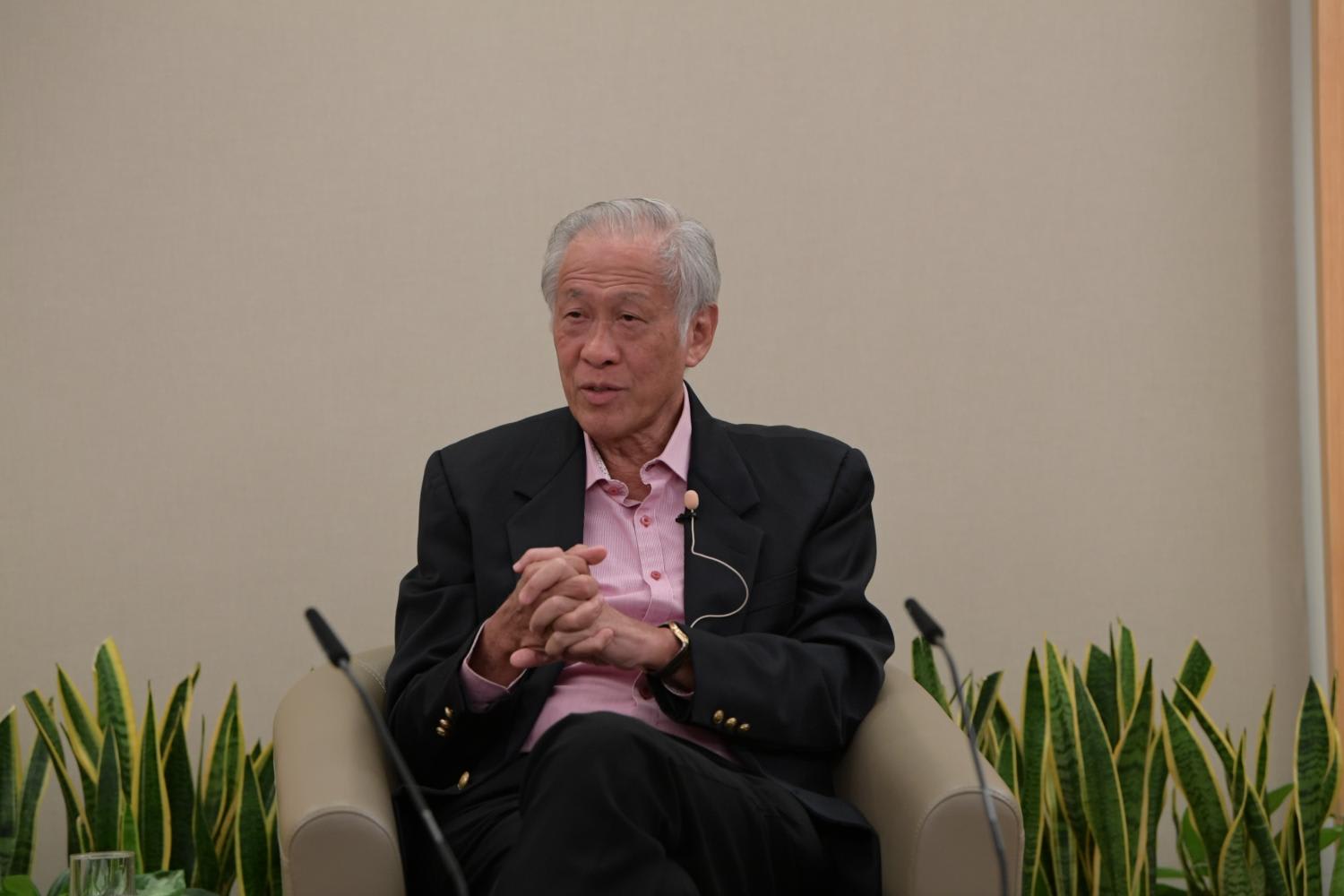 Drawing on Singapore's short history, Dr Ng drew comparisons between the heightened security risks today to the post-indepenence struggles of the Association of Southeast Asian Nations (Asean) member states.
At the time, many Asean countries had just come out of colonialism, but proxy rivalries were in place because the global powers that had left continued to seek influence in the region. 
"Included in those consequences were Konfrontasi, the sequelae to the British pull-out of Singapore, and the Vietnam war." 
There was also the Cold War and the Korean War, he added. "People forget also there was a significant buildup on nuclear capabilities that occurred transatlantic and also with China. And the fall of the Berlin Wall in 1989."
Dr Ng noted, though, that the same period also brought about the first Nixon-Mao meeting in 1972 that set the stage for the United States' normalisation of ties with China. And in 1999, the US also supported China's ascension into the World Trade Organization. 
GLOBALISATION UNDER THREAT
Coming out of these tumultuous periods, Asean has had relative peace and progress for the last 50 years. 
This was perhaps because of the shared vision within Asean, Asia and external powers to build a global commons of trade, commerce as well as scientific and medical advances, Dr Ng said. 
Trade increased between countries and there was cross-pollination of ideas. 
With globalisation in vogue, the belief in Europe and Asia at the time was that even countries with different political ideologies — whether capitalist or communist party governments — could integrate economically. If they did so, the risk of confrontation would reduce sharply, Dr Ng said.
And on that basis, the European Union countries allowed themselves to be dependent on Russia for energy and on China for manufactured items.
Now, those hopes of economic integration and building global commons have "all but evaporated", particularly after Russia invaded Ukraine, Dr Ng said.
"There will be no more talk of cooperation, let alone integration, even from erstwhile devotees of this vision, like Germany."
Germany, for instance, believed so much in the virtues of globalisation that it imported some 40 per cent of its energy supply from Russia. 
This hope of integration in Europe today is instead being replaced by fear, intimidation and non-appeasement, he said.
"That's the talk you hear. You can't go down this road. You cannot buy from people who threaten you. If you respond with talks of cooperation while acts of aggression are taking place, then more will come."
Asia is not immune to these changes, Dr Ng added. Already, alliances are reshaping and are being newly formed. 
Some have also strengthened along different fault lines, he added. For example,  there are the trilateral Aukus security pact among Australia, the United Kingdom and the US; the Quadrilateral Security Dialogue among Australia, India, Japan and the US; and the trade and finance agreements among Brics states — Brazil, China, India, Russia and South Africa.
"I'm sure that the reconfigurations are ongoing as we speak, as different countries change the calculus of geopolitics; the prism in which they used to see another country, whether he was a likely friend or foe."
Against this context, the current inflation and supply shocks will test the political unity of many countries and their governments, Dr Ng said.
"It's a toxic milieu. And in that toxic milieu, unexpected consequences can precipitate, as history teaches us."
Around the world, countries have increased their military spending. Global military spending surpassed US$2 trillion (S$2.79 trillion) for the first time, he noted.
"We must expect increasing contestation in Europe. And in Asia, between the US and China. So when I say it is not business as usual, it's anybody's guess how long peace can continue in Asia," he said.
"The risk of confrontation, it is no longer trivial, let alone zero, and we are working on that basis."
Singaporeans must gird ourselves for a troubled decade ahead or even longer.

Defence Minister Ng Eng Hen
HOW SHOULD SINGAPORE RESPOND?
Singapore's Ministry of Defence (Mindef) and SAF must be vigilant and make use of the current peace to strengthen the country's defence, Dr Ng said.
One way is through defence diplomacy. 
He noted that Singapore had inked seven new agreements at the recent Shangri-La Dialogue, which was more than in previous years. The country's agreement with the US, Singapore's strongest defence agreement, was also renewed in 2019, he added.
Last year, SAF also opened the Counter-Terrorism Information Facility, which brings countries together to share intelligence, monitoring and analysis capabilities.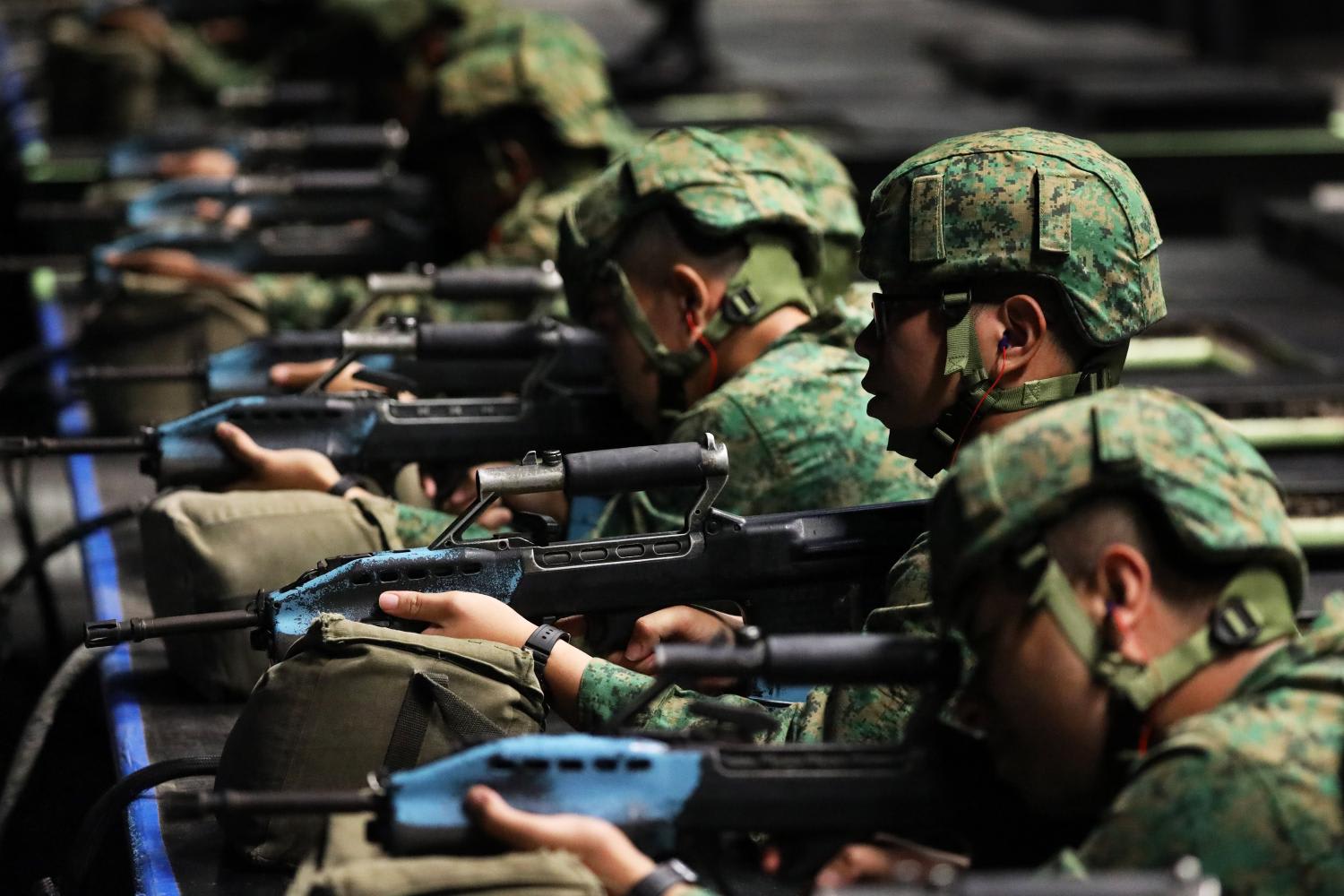 Last year, the Asean Defence Ministers' Meeting (ADMM) approved the establishment of a Cybersecurity and Information Centre of Excellence in Singapore.
Singapore will also conduct the first ADMM-Plus chemical, biological and radiological conference in October this year.
Within SAF, large-scale overseas exercises have also resumed after Covid-related suspensions. Training in Brunei will also resume from August this year, Dr Ng said.
"So back to jungle training and I am sure many people are very much looking forward to that."
SAF is also embarking on upgrades of its platforms, including new Invincible-class submarines, with the first submarine to be delivered next year and F-35 fighter jets that will arrive in 2026.
A digital transformation across SAF is underway, with initiatives including maintenance process improvements in the Republic of Singapore Navy and technological and automation upgrades for various administrative processes in the army.
A fourth service, the Digital and Intelligence Service, is set to be established to bolster the country's digital and cyber defence.
"Singaporeans must gird ourselves for a troubled decade ahead or even longer," Dr Ng said.
"The SAF will do its part — it will stand vigilant to guard Singapore's peace and sovereignty."