Not your typical VR game: Headset gives users the dementia experience
SINGAPORE — Since both her parents were diagnosed with dementia last year, Dr May Yeok Wan-Koo, 51, said that she could "only imagine" how her mum and dad go about their daily activities.
SINGAPORE — Since both her parents were diagnosed with dementia last year, Dr May Yeok Wan-Koo, 51, said that she could "only imagine" how her mum and dad go about their daily activities.
But today, she got to step into their shoes, through a virtual reality experience called the Educational Dementia Immersive Experience (Edie).
After putting on a headset, Dr Wan-Koo found herself in a virtual bedroom and went through the visual and perception challenges faced by dementia patients such as her parents.
As part of the VR experience, her mission was to complete the simple task of getting from the bed to the toilet.
But as she tries to get out of her virtual bed, the room was dark, objects were blurry and the striped pattern on the wall was fuzzy. Through the earphones, she could hear her virtual family members nagging at her in frustration.
As she made her way to the toilet, she accidentally knocked over photo frames on the wall, the patterns on the floor tiles turned into virtual cockroaches, and a plant in the room loomed in the corner in the shape of a human shadow.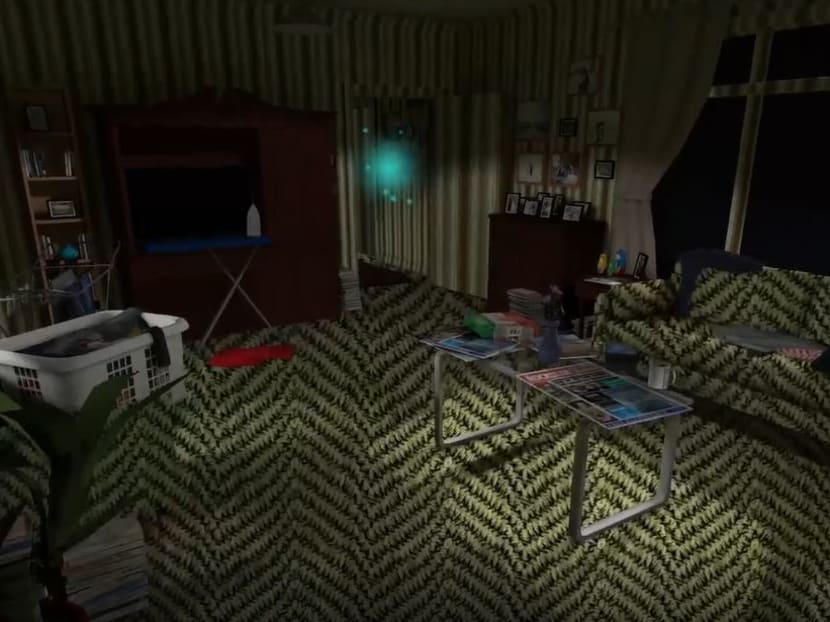 "Today, I got to be in the shoes of a person with dementia, and be in their world," Dr Wan-Koo told TODAY. She was at an event to launch a workshop that will use the VR headset to train caregivers of those who have dementia.
Mr Jason Foo, chief executive officer of the Alzheimer's Disease Association (ADA), said that while many people may think that dementia only leads to memory loss and forgetfulness, the truth is that persons with dementia face a host of other challenges. These include loss of sensory and visual perception, which results in them having difficulties identifying objects in familiar environments.
In the latest Well-being of the Singapore Elderly study done by the Institute of Mental Health in 2015, it was found that an estimated one in 10 people aged 60 and above in Singapore has dementia.
The number of persons living with dementia here is expected to exceed 100,000 in a few years' time.
In the hopes of improving dementia-care training and reducing stigma against persons with dementia, the ADA introduced the Enabling Edie workshop on Tuesday (March 19).

BETTER UNDERSTANDING FOR CAREGIVERS
Ms Koh Hwan Jing, head of ADA Academy, said: "We tend to underestimate the perceptual challenges that people with dementia face." 
For example, a person with dementia may not be able to distinguish the door frame and the wall if they are painted in similar colours, and may be confused if there are patterns on the floor, she said.
"Through this app, you can see how the visual challenges affect what a person (with dementia) sees and because of that, (how) it affects their daily activities," Ms Koh added.
She said that a better understanding of the challenges that people with dementia face will not only help to build empathy, but also raise awareness about how to make infrastructure more "dementia-friendly", for example, by simply using more contrasting colours to differentiate cupboards, doors and walls.
Some 30 people including professional care staff members and caregivers of persons with dementia tried out the VR experience through the Enabling Edie workshop on Tuesday.
Edie was first developed by Dementia Australia in 2016. Alzheimer's Australia Victoria later launched the "Enabling Edie" workshops in 2017.
The ADA has bought 16 headsets, each costing less than US$300 (S$405), to conduct the workshops here.
Through the Enabling Edie workshop, the ADA hopes to educate more healthcare professionals and help the public understand more about dementia. The three-hour workshops, each costing S$120, will be conducted at the ADA Academy from May.
Over the next three years, the association hopes to reach 1,000 people through the Enabling Edie workshops and roadshows.