Explainer: Novel coronavirus incubation period — what to make of prelim finding that this can be up to 24 days
SINGAPORE — Not much is definitively clear about the clinical nature of the novel coronavirus, even as scientists race to crack the code of the virus that has claimed more than 1,000 lives globally since it first emerged in Wuhan in December.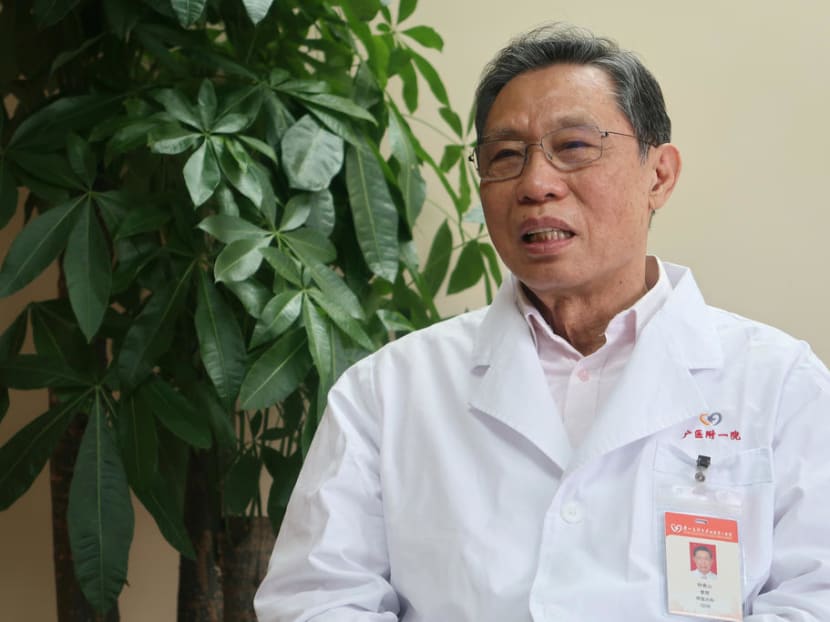 SINGAPORE — Not much is definitively clear about the clinical nature of the novel coronavirus, even as scientists race to crack the code of the virus that has claimed more than 1,000 lives globally since it first emerged in Wuhan in December.
But a Chinese team of 37 doctors, led by renowned infectious diseases expert Zhong Nanshan, who discovered the severe acute respiratory syndrome (Sars) coronavirus in 2003, may offer the most comprehensive insight so far into how the novel coronavirus spreads, infects and affects people.
The study, which has not been peer-reviewed, looked at the official data of 1,099 patients at 552 hospitals across 31 provinces in China who were confirmed to have the coronavirus.
It was uploaded onto online medical archive medRxiv on Sunday (Feb 9). The online archive puts out unpublished and preliminary medical reports which "should not be relied on to guide clinical practice or health-related behaviour and should not be reported in news media as established information", medRxiv said on its website.
Despite the caveat, several media outlets picked up the study, highlighting its finding that the incubation period could be as long as 24 days.
The study builds on research that has been published at a frenzied pace over the past month since the virus went global.
HOW LONG IS THE INCUBATION PERIOD?
The study by Dr Zhong, an 83-year-old epidemiologist who is a senior adviser to the Chinese government, found that the virus has a median incubation period — the time it takes for an infected person to develop symptoms — of three days.
This is shorter than the median period of 5.2 days found by an earlier study on Jan 29 that looked at the first 425 patients confirmed with the virus in China.
Based on the earlier finding, governments around the world had settled on a 14-day observational or quarantine period for those who are at a higher risk of being infected owing to contact with infected persons or recent travel to Wuhan or other parts of China.
"Our findings have provided evidence from a much larger sample size (than the Jan 29 report) to guide the duration of quarantine for close contacts," said Dr Zhong's study.
However, the study found that the incubation period for the novel coronavirus could take up to 24 days in some cases.
Another pre-publication study dated Feb 4, which has also not been peer-reviewed, estimates that 64 out of 10,000 cases will develop symptoms after the widely used 14 days of quarantine. This study was led by researchers from Johns Hopkins University in the United States and used data of 101 confirmed cases outside Wuhan.
These findings — even though they are yet to be peer-reviewed — have led some to question if the current 14-day quarantine period is sufficient.
But at a press conference on Monday (Feb 10), the World Health Organization (WHO) said the long incubation periods identified in these latest studies could reflect instances of double exposure, adding it is not considering a change to its recommended two weeks of quarantine.
Speaking to TODAY, Dr Leong Hoe Nam, an infectious diseases expert at Mount Elizabeth Hospital, suspects that on the question of incubation periods, Dr Zhong's data may be skewed because it comes from a population where many people are infected and therefore the chance of double exposure to the virus is higher.
"The assumption that only person A passing the virus to person B 24 days ago may not hold true. Person B could have met many others with the infection, and hence got infected from there, but the source of the infection is wrongly attributed to come from A," he said.
Most respiratory illnesses including Sars and Mers (Middle East respiratory syndrome), which belong to the same coronavirus family as the current novel coronavirus — known as the 2019-nCoV strain — have incubation periods of between two and 14 days.
Anything above 21 days is "rather long" for such illnesses, said Dr Leong, noting that the incubation period for chickenpox, which belongs to a different contagious family of viruses, is up to 21 days.
WHO IS MORE LIKELY TO CARRY THE VIRUS?
The study found that men were more likely to carry the virus — 58.1 per cent of confirmed cases are male while 41.9 per cent of the confirmed cases are female.
This finding coincides with the earlier Chinese study in Jan 29, which found that 56 per cent of those infected are male.
Dr Zhong's study found that a large majority of cases arose from human-to-human transmissions, as only 1.18 per cent of the cases had contact with wildlife.
The study also pointed to the risks faced by healthcare workers, as they make up around 2.1 per cent of the cases. Most famously, Li Wenliang, the doctor who first raised the alarm over the virus, was reported on Feb 6 to have died from the condition.
HOW IS THE VIRUS TRANSMITTED?
The conventional routes of transmission for Sars, Mers and other highly pathogenic influenza were through respiratory droplets and direct contact, said the latest Chinese study.
The novel coronavirus is not believed to be transmitted via air, Dr Leong noted.
However, the study also said that faecal transmission could be possible. Four out of 62 stool specimens had tested positive for the virus, and rectal swabs of another four patients had detected the virus in the gastrointestinal tract, saliva or urine.
It said one factor causing the rapid transmission of the virus could be transmission through contact with objects such as door knobs and taps, known as "fomite" transmission — and that hygiene protection to curb the rapid spread worldwide should take account of possible gastrointestinal secretions.
Chinese health authorities have so far not confirmed whether they believe infection can be transmitted through the digestive system, such as by consuming infected water or food.
Dr Leong said to prevent infections through the faecal-oral route, it is good practice to flush with the toilet covered, otherwise the dirty water could be sprayed onto other parts of the toilet, such as the door handle.
"Fomite transmission has always been suspected. But if you wash your hands, and treat your face as sacred, then you are safe. Viruses on hands do nothing. Viruses on eyes, mouth and nose spread," he said.
HOW BAD DO INFECTED PATIENTS HAVE IT?
The fatality rate for the novel coronavirus is far lower than Sars, which killed around 10 per cent of infected cases, and Mers, which was more than 34 per cent.
Out of more than 43,000 cases globally, more than 4,000 have recovered.
A large majority of the 1,018 deaths so far have occurred in China. One died in the Philippines and another in Hong Kong. Based on national statistics from China, the case-fatality rate of the coronavirus is around 2 per cent — and much lower for the couple of deaths outside China.
Dr Zhong's study found a "markedly lower case-fatality rate of 1.4 per cent", and lower in Guangdong province where prevention measures were stronger.
It also found that 5 per cent of cases needed to be admitted to the intensive care unit, and 2.18 per cent required invasive ventilation treatment.
"Early isolation, early diagnosis and early management might have collectively contributed to the marked reduction in mortality in Guangdong. Furthermore, dilution of the health workforce as a result of central management (in Wuhan) might have led to an increased mortality rate (there)," the study said.
Pneumonia was detected in nearly 80 per cent of the cases, and more than 15 per cent of cases showed severe pneumonia. Fever occurred in around 44 per cent of cases when they first visit a doctor, and occurs in around 88 per cent after hospitalisation.
However, the study acknowledged that its sample of cases may represent the more severe cases as it may have missed asymptomatic or mild cases that were managed at home.