NParks to study effects of exercise, green spaces
SINGAPORE — To quantify the benefits of green spaces, the National Parks Board (NParks) will be embarking on two studies with researchers here.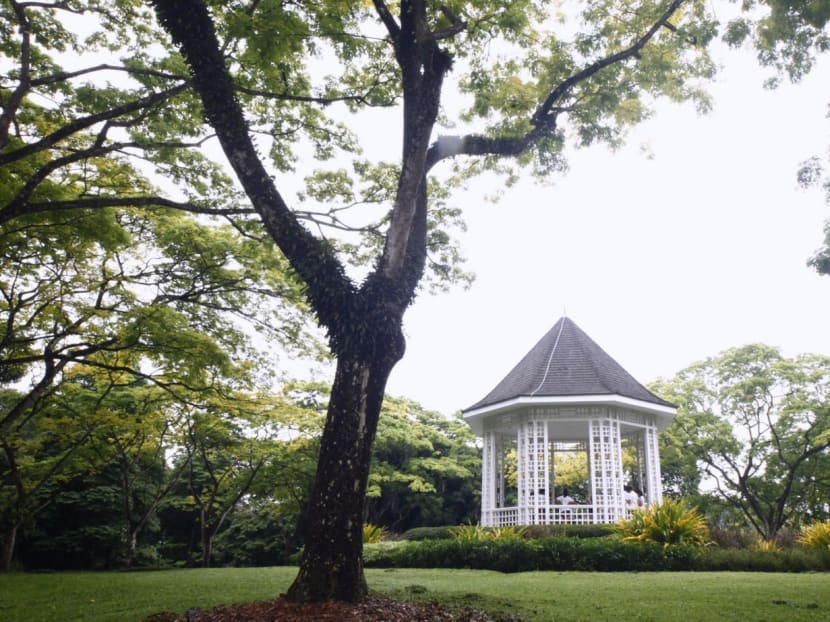 SINGAPORE — To quantify the benefits of green spaces, the National Parks Board (NParks) will be embarking on two studies with researchers here.
The first aims to quantify the benefits of exercise in parks, while the second will investigate the effects of parks and gardening on the elderly.
Posting on his ministry's blog yesterday, Minister for National Development Khaw Boon Wan wrote: "We hope to gain further insights on such ... effects through research. But Singaporeans know instinctively all along that green spaces promote physical and mental well-being. Who does not want to live in or near a garden? That is why we set out to ensure 80 per cent of homes in Singapore are within a 10-minute walk from a park and aim to raise this to 90 per cent by 2030."
The study on benefits of physical activity in parks will be led by Assistant Professor Falk Mueller-Riemenschneider of the Saw Swee Hock School of Public Health at the National University of Singapore (NUS). He said the first phase of the study, consisting of questionnaires and focus-group discussions on participants' use of parks, potential strategies to promote activities in parks and the features they would like to see in these spaces that will encourage them to become more active, is under way.
The second phase will consist of a randomised controlled intervention study. "Our objective is to investigate whether a park prescription, with or without a tailored exercise programme in the park can, on one hand, increase physical activity level and, on the other hand, increase general well-being," he said.
Asst Prof Mueller-Riemenschneider said the study is not intended to distinguish between positive effects that come from exercise and those arising from a parks setting. Rather, it is to show the benefits of combining both. The researchers will also assess how much time individuals spend in parks and the amount and type of physical activities conducted there.
The 240 participants in the second phase of the study will be recruited among individuals aged 40 to 65 who have undergone community health screening by Khoo Teck Puat Hospital. The researchers hope to recruit those who have been identified as generally healthy but sedentary. Asst Prof Mueller-Riemenschneider, the study's principal investigator, said it should be concluded by 2017.
The study on the effects of gardening and parks, expected to take place over two years, will also involve a randomised controlled trial. To be led by Asst Prof Roger Ho of NUS medical school's Psychological Medicine Department, the study will involve about 70 participants who will undergo neuropsychological testing and complete psychological questionnaires.
Recent studies have found that those who move to greener urban areas are associated with improved mental health, said NParks, which manages more than 350 parks that cover over 2,000ha. Research has also found that people are happier when there are more green spaces in their neighbourhoods.