NTU launches two ageing-focussed research centres
SINGAPORE – Two centres focussed on research into ageing-related issues were launched on Friday (May 6) at the Nanyang Technological University (NTU).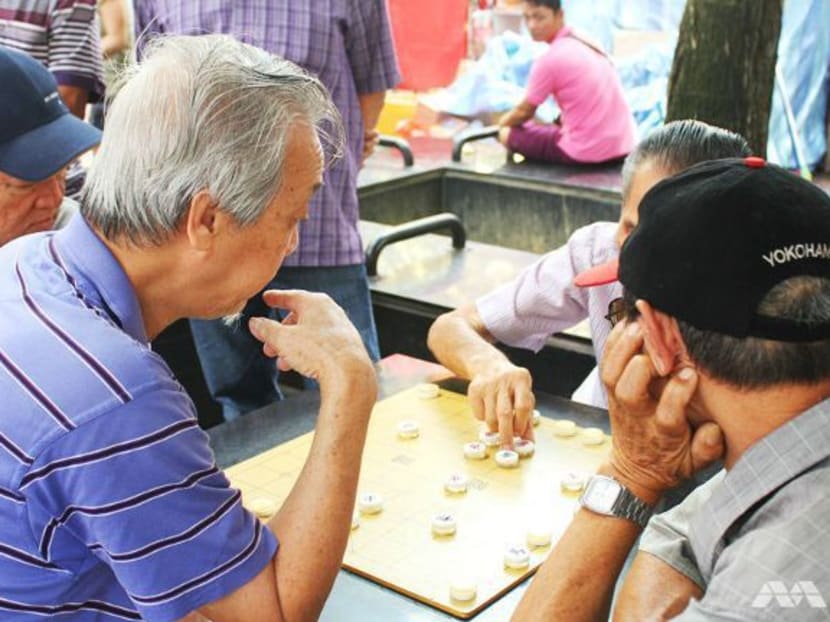 SINGAPORE – Two centres focussed on research into ageing-related issues were launched on Friday (May 6) at the Nanyang Technological University (NTU).
The S$12 million Ageing Research Institute for Society and Education (Arise) aims to improve the lives of the elderly through multidisciplinary research and education while the S$7 million Centre for Population Health Sciences (CePHaS) will complement Arise and focus on developing practical solutions such as the use of technology to tackle pressing medical problems and improve overall health of the population.
The multidisciplinary nature of both research centres will bring together expertise from various fields, ranging from engineering to business, humanities, medicine and sports science.
So far, over S$33 million in funding has been secured for ageing-related research from industry partners.
A Memorandum of Understanding was also signed on Friday between Arise and Tan Tock Seng Hospital's Institute of Geriatrics and Active Ageing, kick-starting Arise's research programme in geriatrics.
NTU President Professor Bertil Andersson said he believed an integrated and an interdisciplinary approach towards ageing research could solve the challenges faced by an ageing society.
"NTU will develop quality research to enhance our understanding of how Singapore is evolving as a society, and find the most effective solutions to sustain vibrant and resilient families, and communities," he said.
Numerous projects are currently in the pipeline. For instance, a home-based care research project aims to monitor and gain insights into an individual's health and emotional state through smart sensors deployed at various locations around the home.
"(In the) ageing in place project, we have placed unobtrusive sensing into the elderly home… Their behaviour trajectory is captured by our platform and all these data-driven story-telling will be sent to the caregivers, so it's a connection to their caregivers and also their children," said Professor Miao Chun Yan, Thrust Lead (Technology) at Arise.
It takes less than 30 minutes to install these sensors, which have been trialled in five homes. The team hopes to scale up this project in the following months.
"The elderly tell us that they like our system, because they don't like video cameras installed and monitor(ing) them because they feel that they do not have the dignity," said Prof Miao.
Other projects include video games where data can be collected and analysed for various issues like early symptoms of dementia, selective attention, as well as Parkinson's.
Health Minister Gan Kim Yong, who was present at the launch, said he was encouraged to see local universities take up a multidisciplinary approach towards researching ageing and population health.
"At the end of the day, research findings must be translatable and work on the ground, so that we can reap the real benefits of research," he said.
At the national level, the Government has been supporting research and innovation on successful ageing in Singapore via the National Innovation Challenge (NIC) on active and confident ageing launched in August last year, as part of the S$3 billion action plan for successful ageing.
Up to S$200 million has been earmarked by the National Research Foundation to fund research on ageing issues.
The first two grant calls on care-at-home innovation and cognition research and innovation have since drawn more than 100 proposals from public and private healthcare providers and institutes of higher learning to date, offering solutions in areas from increasing productivity in home care for seniors to delaying the onset of dementia.
A third grant call under the NIC will be launched later this year. It seeks to find solutions that will help older workers remain employable "for as long as they wish to" through an "Ageless Workplaces" innovation grant, which is supported by the Tripartie Committee on the Employability of Older Workers.
"Through this grant, we hope that innovative solutions will create an impact on our workplaces, so that they can truly become 'ageless'," said Mr Gan.