NUS researchers watch 140 science fiction movies to help businesses prepare for future global crises
SINGAPORE — The plots of science-fiction films such as Avatar, Blade Runner 2049 and Children of Men may be designed to entertain popcorn-munching fans, but two researchers here believe they can be used to inform real-world decisions made by businesses.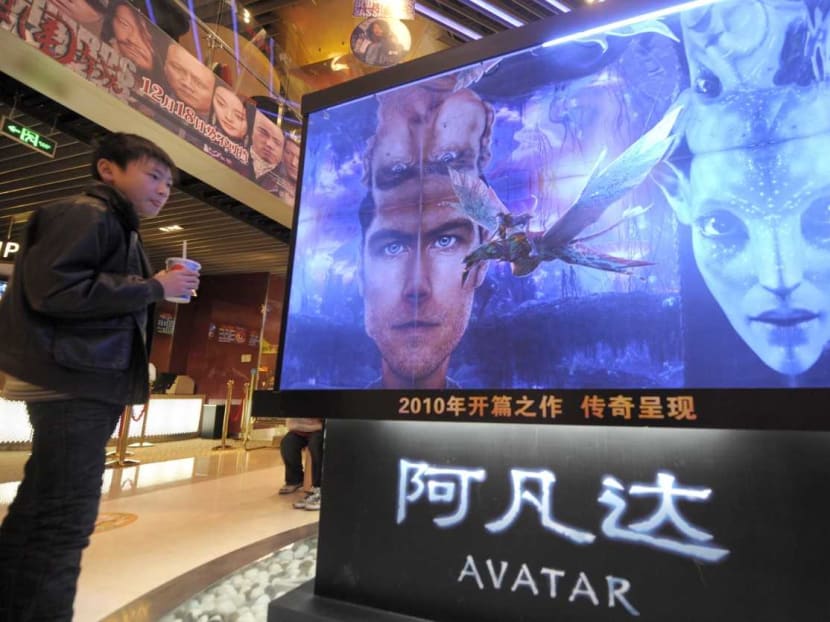 Two researchers used scenarios in 140 science fiction films to devise a framework to better prepare companies for future crises and develop roadmaps
They developed a seven-step process where businesses may use the framework to make decisions during a crisis
They are also working on a similar study with pandemic films that will be published next year
SINGAPORE — The plots of science-fiction films such as Avatar, Blade Runner 2049 and Children of Men may be designed to entertain popcorn-munching fans, but two researchers here believe they can be used to inform real-world decisions made by businesses.
With their depiction of the future, these movies could help companies develop foresight and devise solutions to emerging problems. This was the finding from a study by the researchers from National University of Singapore (NUS) Business School that was published in October.
Associate Professor Song Zhaoli and PhD candidate Alex Fergnani, watched 140 sci-fi films, and came up with six archetypal scenarios in which firms could find themselves.
For instance, films such as Avatar and Ready Player One were used to develop the archetypal scenario of "growth and decay", where capitalism has grown rampantly and led to "collapse and decay" in society.
Films such as Mad Max and The Postman were used to create the archetype of "wasteworlds", where a catastrophic event has already occurred, bringing about global transformations.
The other archetypes are:
"Threats and new hopes", where humanity faces impending catastrophe

"The powers that be", where authoritarian rule emerges to address a global disaster

"Disarray", where crime, disorder and so forth have become rampant

"Inversion", where aliens or a superior entity have taken over the world
The researchers devised this framework to better prepare companies for future crises, which they say other scenario-planning frameworks have "sidelined".
"For humans, it is our natural tendency to try to foresee the future and make preparations," Assoc Prof Song said.
"The sci-fi movies gave us a very interesting bundle and collection of information that is rich enough for us to conduct some vigorous investigation about how people put together all this information and try to think critically and plan for the future."
Mr Fergnani said: "Despite the need for empirical validation, the current (framework) appears to be more fruitful in (preparing for crises) than traditional scenario-planning frameworks, in which the idea of preparedness to a range of crises is often sidelined."
Among the movies that researchers singled out was Metropolis, a 1927 film by Austrian-German director Fritz Lang set in a futuristic dystopia.
"That film from the 1920s showcased how capitalism combined with industrialisation can take away people's freedom and wellbeing," Assoc Prof Song said.
Mr Fergnani agreed: "If you think about it, it's 100 years ago… and we see the reverberations of that masterpiece in a number of movies.
"They are all looking at (how) technology pushes us to the extreme (and) creates many side problems like alienation and environmental degradation."
For companies to apply this framework in their decision-making, the researchers have devised a seven-step procedure:
Firms should determine all major driving forces and emerging issues in the external environment and identify those with higher impact and uncertainty

Then, relate the scenario to each archetype to create a narrative, where some examples in films can help participants familiarise themselves with the archetypes. The study used the example of the Covid-19 crisis for the "growth and decay" archetype, laying out a future where the world enters a new normal and where private investment in automation technologies is boosted in the early 2020s, causing jobs to become increasingly automated and performed remotely. This leads to a spike in unemployment, depression, domestic violence and suicides

Check that each narrative is mutually exclusive by comparing them across five dimensions — society, technology, economy, environment and politics

They should test current organisational strategies under each scenario narrative, by asking if the current strategy would still be successful under each scenario

Then, identify the set of strategies to be retained, those in need of modification, and "those to be disposed of until a new strategic direction is clear"

Firms should then identify the major events or phenomena that could lead from one scenario narrative to another under a different archetype. For instance, the "growth and decay" archetype could lead to "wasteworlds". This could happen if climate change is neglected by corporations and it leads to irreversible damage to the environment

Organisations can then determine how its capabilities may be configured to quickly change and adapt should such a change in scenario narrative occur
Asked if any companies plan to take up this framework, Mr Fergnani said that the researchers are "designing the process of implementation of the method" with consultancies in the United States and Italy, but declined to give more details as the matter is confidential.
The researchers added that they are also embarking on a similar study on pandemic movies that will help inform policy implementation during the Covid-19 crisis.
The study will include 26 movies that feature pandemics and will be published in the middle of next year.