NUS, SMU planning to resume overseas programmes for vaccinated students, earliest by October
SINGAPORE — Public universities here will resume their overseas programmes for students as early as next month, and the first to head abroad would be some 80 National University of Singapore (NUS) students.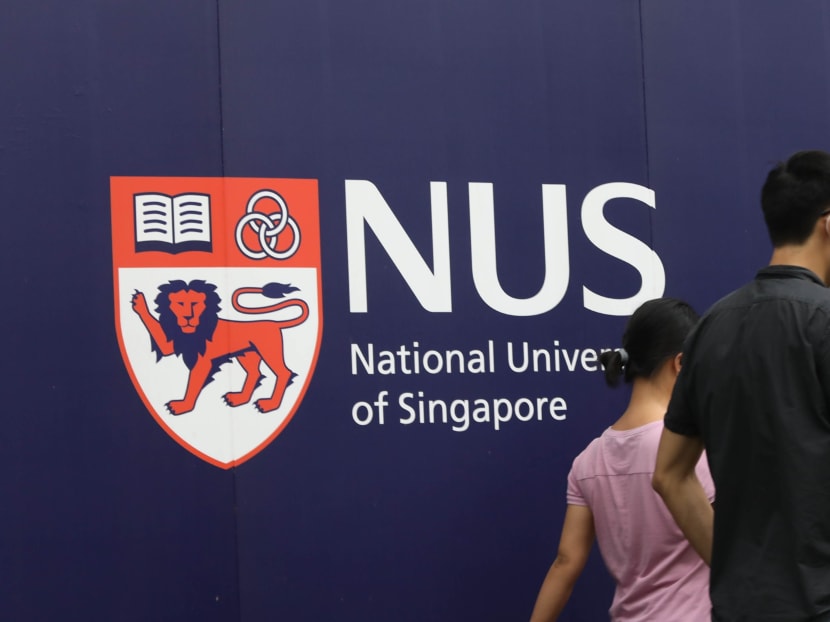 NUS is planning to allow its students to go abroad for overseas programmes from as early as October
About 80 of its students are set to head to parts of Canada, Europe and the US to work and study
The students must be fully vaccinated and complete a travel preparedness module before they leave
NUS and SMU are receiving and assessing student exchange applications for next semester, which starts in January 2022
SINGAPORE — Public universities here will resume their overseas programmes for students as early as next month, and the first to head abroad would be some 80 National University of Singapore (NUS) students.
They will be going to Munich in Germany, New York and Silicon Valley in the United States, Stockholm in Sweden and Toronto in Canada in the next four months.
Border controls were imposed in March last year to curb the spread of Covid-19 and the Ministry of Education (MOE) announced a suspension in the same month of such programmes, which include internships and exchanges.
For the latest development, the universities said in response to TODAY's queries that all students embarking on these overseas programmes must be fully vaccinated.
NUS, for example, said that it is looking at gradually resuming its overseas programmes, in line with prevailing national guidelines and travel advisories, adding that students must complete a travel preparedness module before going.
The first group of students to travel belong to the NUS Overseas College programme, which lets students take up internships in technology-based start-ups overseas while attending classes in partner universities in those cities, such as California's Stanford University.
These students have been doing their internships remotely while participating in online courses offered by the partner universities if they are available.
NUS said that those students who are bound to travel soon will be protected under the university's student travel insurance policy, which covers expenses for Covid-19 medical treatment. 
The university will also keep in regular contact with the students when they are overseas and it is working closely with health and security services company International SOS to provide support for any one of them if the need arises.
NUS and the Singapore Management University (SMU) said that their overseas exchange programmes will start in January next year, while the Nanyang Technological University (NTU) said that it "is looking into" resuming it in January as well.
These programmes are open only to students who are fully vaccinated, SMU and NUS stressed.
SMU, which is in the process of receiving and assessing applications, told TODAY that the decision to resume its international student exchange programme was made in the second week of August. 
Since then, about 800 students have submitted applications to be part of the programme, and more than 80 per cent of its partner universities in 45 countries have indicated that they are open to accepting exchange students, subject to local health and border control conditions.
Some of the universities agreeable to such arrangements include Beijing's Tsinghua University, Australia's University of Melbourne, the University of Pennsylvania (Wharton School) in the United States, Denmark's University of Copenhagen and King's College London in the United Kingdom.
SMU is also expecting to receive students from its partner universities, it said.
Over at NUS, some 1,600 of its students here have signed up to take part in its student exchange programme after the university began talks with its partner universities in about 40 countries to restart it in January next year. 
The university has also started accepting applications from international students from its partner universities. 
However, NUS and SMU said that restarting the exchange programme in January next year will still be subject to prevailing health and travel advisories.
NUS said: "As the Covid-19 pandemic situation worldwide remains volatile, we will monitor the situation closely and adjust our programmes in accordance with the prevailing guidelines and travel advisories from the authorities."
SMU said: "The health and safety of our students remain our top priority. Our students will be allowed to travel only to countries that are deemed safe by Singapore's MOH at the time of travel."
NTU said that its virtual overseas programmes from next January are under review. 
"The university is monitoring the global situation and is planning appropriate measures in line with national guidelines to ensure the safety and well-being of our students," it said.
As for Singapore University of Social Sciences (SUSS), inbound and outbound overseas programmes will still be conducted virtually at the start of next year, the university told TODAY.
It is looking to resume overseas travel programmes with its partner universities only from June 2022 onwards, it said, saying that many of its partner universities in the Asia-Pacific region remain cautious on student mobility programmes. 
Other than student vaccination, the resumption of its overseas programme hinges on factors such as the risk assessment of Covid-19 outbreaks in other countries and entry and quarantine requirements as well, SUSS said.
"We prioritise the health, safety and well-being of our student community, both within SUSS and at our overseas partners," it added.
The Singapore University of Technology and Design is still in the process of finalising plans for resuming international exchanges. 
"Due to the volatile pandemic situation overseas, we will be taking a careful and calibrated approach by reviewing all our overseas programmes in detail before making a decision," it said.
Miss Joanne Ng, a sociology and communications management undergraduate at SMU, is among those who are likely set to go abroad for a student exchange in January next year. The 22-year-old is waiting for Babson College in the US to confirm the slot.
She is excited about the opportunity but feels uncertain as well, given that the number of Covid-19 cases in the US is much higher than Singapore's and there had been a rise in the number of racial attacks against Asians and people of Asian descent during the pandemic.
She will still go when possible, because she believes that being in the country physically is an important aspect of student exchange, allowing her to properly make friends and build strong connections with the people there, she said.
Business student Lim Jia En, 23, also from SMU, is expected to go on exchange at Beijing's Renmin University in mid-February next year. "I personally want to experience living in China, specifically Shanghai or Beijing, as I aspire to work there in the future," she said.